Brooke Davidoff: He Said, She Said

"His now ex-wife and I had each spent three-plus years with him. And all we got out of it was HIV and each other, in a weird way. ... I have no 'what ifs' about him. I do feel like I could have saved her."



Mark S. King: The Night Don Lemon Hugged Me
"At the end of our interview I began to shake his hand and something remarkable happened. Don stood and reached out for a hug. It was surprising for an anchor, maybe even awkward for a brief second, and then the sweetness of the gesture won out as we embraced."



Maria T. Mejia: Looking Back on My Year in HIV
"My birthday is April 11, and April 18 is when ... I got diagnosed with HIV. ... The 18th is like another birthday, another year I have survived with this virus."

Navigating the joys and challenges of having babies while living with HIV can be daunting. But many families have done it before, as have many health providers. Check out TheBody.com's Spotlight Series on Pregnancy & HIV for information, stories and advice that we hope will help you on your journey.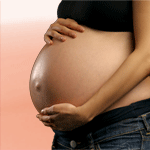 Let's Talk About Having Babies -- Before and After HIV/AIDS
What's it like being pregnant and living with HIV? Four HIV-positive moms from different parts of the United States chat about their experiences.

Caring for HIV-Negative Kids (and Yourself) in an "HIV Family"
What happens after your baby is born? Our four HIV-positive moms discuss this vital issue.

Word on the Street: What Did You Expect While You Were Expecting?
Eight birth mamas share lessons learned from their HIV-positive pregnancies.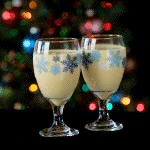 'Tis the Season for Adherence: Holiday Tips for Living Well With HIV

The holidays can be a bowl of mixed nuts: sweet, salty, highly caloric, and not always as satisfying as we'd like. At the top of the to-do list for many people living with HIV during the holidays? Adherence. We have a few tips to help you make your health the best present of the season.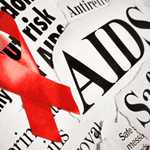 The Hot List: Most Popular Conference Stories of 2012
Every year, new research presented at medical conferences gives us a deeper understanding of what it will take to achieve greater successes in HIV prevention, treatment, patient care and the search for a cure. We count down our 10 most popular conference stories of the year.



Nelson Vergel: Making Sense of Supplements (Video)
"I have found a few supplements that have some data in HIV and health. Some are aimed at improved stamina, gut health, lean body mass, bone health, cholesterol/triglyceride levels and mood."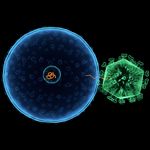 Is Microtechnology a Key to Flushing HIV Out of Its Reservoirs?
New advances in engineering may help scientists gauge how individual cells within the body respond to HIV. These advances could, in turn, provide us with fresh insight into how we can stop HIV in its tracks wherever it may be hiding.


More Headlines on HIV Treatment & Health Issues:

Why Won't My Mom Come With Me to My Doc Appointments?
(A recent post from the "Living With HIV" board)

"I am confused. Why don't some parents talk to their children who are affected with this disease? Because I have a mother that doesn't talk about the issue or go into the health department with me either, but she wants to know what the doctor says or what my results are when I go for them. ... Why do some act like they care what's going on with you, but they won't go inside with you when it's time to see the doctor?"

-- MARYJB67

Click here to join this discussion, or to start your own!

To do this, you'll need to register with TheBody.com's bulletin boards if you're a new user. Registration is quick and anonymous (all you need is an email address) -- click here to get started!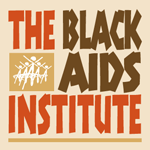 2012 Year in Review: 10 Stories That Affected HIV/AIDS in Black America

Earlier this year, the Black AIDS Institute predicted what the biggest developments in HIV would be for the African-American community in 2012. HIV/AIDS activist and journalist Rod McCullom walks us back through that initial list to see how those predictions worked out.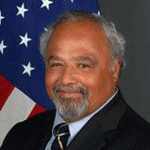 Reflections on Selection of Ambassador Goosby to Head U.S. Office of Global Health Diplomacy
News that Ambassador Eric Goosby will head the U.S. Department of State's new Office of Global Health Diplomacy leads health policy expert Amanda Glassman to ask: "Is this news a Christmas miracle or a lump of coal for U.S. global health programs?"


More HIV News & Policy Headlines:

Hey, nobody's perfect. We can all use a little nudge sometimes to help us remember our HIV meds, upcoming doctor's appointments, prescription refills and other tasks. Use TheBody.com's new free, private Personal Reminder Service to:


Receive a text message, email or voice mail when it's time for a medication dose.
Receive reminders before upcoming doctor's appointments.
Set up online prescription refills and deliveries via mail.
And much more!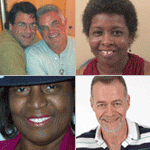 Positive and Past 50: Words of Wisdom to My Newly Diagnosed Self

If only you knew, back when you were first diagnosed, the things you know now about HIV. What if you had a chance to go back in time and advise yourself? We asked people living with HIV in their 50s and beyond: What advice would you share about growing older with HIV?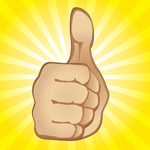 What Are You Most Proud of as a Member of the HIV Community?
The 30-plus years of the HIV pandemic have been marked by devastating loss, tireless work, infuriating inertia and radical advances. We pause and reflect on the examples that people living with (and working in) HIV/AIDS have set for the rest of the world.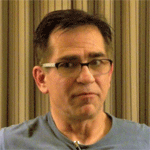 This Positive Life: A Trailblazer Still Marches Forward
Gil Kudrin grew up with HIV -- he was diagnosed in the early '80s at the age of 18 -- and has outlived many of his peers. Now 53, Gil has seen loss, happiness and everything in between. He's still a fighter who is devoted to helping others who are affected by HIV.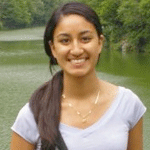 Sonia Rastogi: Speaking Truth to Power
"Violence and trauma are silenced epidemics -- even more silenced, in its nuances and impact, than the epidemic of HIV among women," writes Sonia Rastogi, the communications coordinator at the U.S. Positive Women's Network.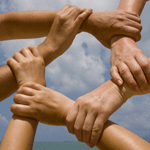 Alexis Martin: The Social and Economic Determinants of HIV/AIDS -- Time for Action
As she moved from presentation to presentation at the XIX International AIDS Conference earlier this year, global health consultant Alexis Martin writes that she "was disappointed to find that discussion focused more on describing the problem than identifying solutions."


More Opinions & Perspectives:

LeAnn (From Arkansas) on "Tips on Dealing With an HIV/AIDS Diagnosis"

"I never had a chance to learn what HIV/AIDS was as a teen growing up, because people were so uneducated to the disease. One day, when I was in my early 20s, I was faced with HIV. ... I found out my boyfriend of 6 years was HIV positive. My heart stopped for minute, it seemed, as if I didn't know what to say or what to do. ... I had to realize I loved this man before all this and he needs me. We are still together and very happy! I only just wish he had told me in the beginning; I still would have not passed him by."

Read the rest of this comment and join the discussion on this article!

HIV/STD TRANSMISSION & EDUCATION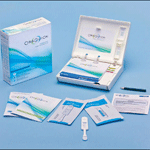 The Home HIV Test Kit: What You Should Know

Approved in the U.S. this past summer, the over-the-counter, rapid, at-home HIV test is intended to reduce the number of people who aren't aware of their HIV-positive status. Leonard Moore, M.D., offers some basic tips on how to use the test correctly.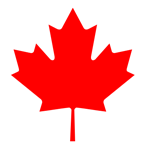 Pilot Project at Vancouver Hospitals Finds 30 Previously Undiagnosed People With HIV
Under a pilot project launched in October 2011, four area hospitals in Vancouver began offering HIV testing to newly admitted patients when other blood tests were ordered. More than 30 people were diagnosed with HIV in the program's first year.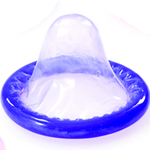 New Guidelines to Better Prevent HIV in Sex Workers
A group of prominent global organizations has developed a set of technical recommendations they say will boost efforts to prevent and treat HIV and other sexually transmitted diseases among sex workers.


More Headlines on HIV/STD Transmission & Education: