Maria T. Mejia: Life's Ups and Downs

"The older I am getting, the wiser and more patient I am becoming. One thing I do know is: Nothing lasts forever -- good or bad things -- so live the moment. And if you feel sad, look for someone to talk to -- a friend, counselor, significant other. Get it out!"



Rae Lewis-Thornton: The Familiar Is Within You
"I tell people all the time: Don't ever minimize someone else's pain, because only God knows what they can take or not take. All you really know is what you can take and what you think they should be able to take. P.S.: Stop trying to make people be you."



Rev. Andrena Ingram: In the Arms of the Angel Are Ribbons
"I took off my stole (which is made up of red ribbons), wrapped it around the cross and began. I asked that everyone take their ribbon, and if they wished, bring them up, and tell me the name of the person they wished to honor and to pin the ribbon on my robe."
Kirk (From Dallas, Texas) on "I Have HIV and Current Laws Say I Am a Criminal"

"Thanks for sharing the sobering reality of what the laws have made you, I and so many to be. The words 'I am a criminal' really hurt, but I guess it should. So, I will do something positive today and ... embrace the words you shared: happiness, hope, empowerment and long life."

Read the rest of this comment and join the discussion on this article!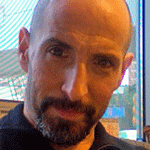 Top 10 HIV Clinical Developments of 2012

Join us for a stroll back through 10 of the year's breakthroughs that are most likely to change the way we prevent and treat HIV. The incomparable David Alain Wohl, M.D., recaps 2012's top HIV-related highlights and explains why each is such a big deal.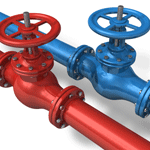 Six Promising HIV Drugs in the Pipeline
What new HIV medications do we have to look forward to over the next few years? How will these newer drugs improve upon the older ones? To shed some light on these questions, Roy Gulick, M.D., recently provided an overview of some of our star HIV drugs in development.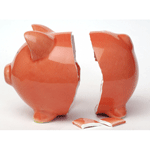 Study Explores How Financial Stress Impacts HIV Treatment and Adherence
Cost issues are a major potential barrier toward effective HIV treatment, and many people with HIV experience financial stress. Sean Hosien of CATIE outlines a study that explores the impacts of this stress among HIV-positive people living in Australia.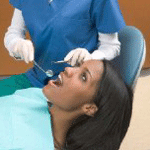 New Resource Highlights Innovations in Oral Health Care for People Living With HIV
"Inadequate oral health care can undermine HIV treatment and diminish quality of life, yet many individuals living with HIV are not receiving the necessary oral health care," says U.S. Surgeon General Regina Benjamin.


More Headlines on HIV Treatment & Health Issues:

What Are We Supposed to Do With All of Our Anger?

United in Anger: A History of ACT UP, the film that tells the story of the influential AIDS activist group and is being distributed by Visual AIDS for 2012's Day With(out) Art, has a suggestion: USE IT! SHARE IT! CHANGE THE WORLD!


Large New York City Realtor Found Guilty of Housing Discrimination Against People With HIV

The district court judge who ruled on the case observed that the evidence of defendants' discrimination "is not just 'a thick cloud of smoke,' it is a smoking gun," Housing Works reports.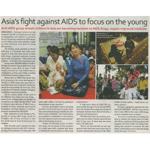 Is "AIDS Fatigue" Real? Media Coverage of HIV/AIDS Has Sharply Declined
The story above on housing discrimination "was a monumental achievement and very big news," Housing Works' Sunny Bjerk writes. "Yet save a few HIV/AIDS organizations and some wonderful social media chatter, the story was absolutely ignored by mainstream media outlets."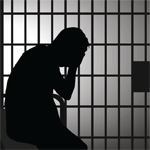 Alabama: Ruling Soon on Isolation of Inmates With HIV
Upon being incarcerated in Alabama, all prisoners are tested for HIV. Those who test positive must wear white plastic armbands identifying them as infected. They're also not allowed to work in the cafeteria, are forced to eat alone and can't transfer to a facility closer to family.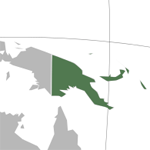 Papua New Guinea Pressed to Curb Rampant Sexual Violence, High HIV Rate
Doctors Without Borders estimates that 70 percent of women in Papua New Guinea will be raped or physically assaulted in their lifetime. This may help explain why 1 out of every 100 New Guineans is HIV positive -- and 60 percent of those with HIV are women or girls.


More HIV News & Policy Headlines:


Admit it: It's been a while since you've really asked yourself how much you know about HIV/AIDS. To keep you on your toes, TheBody.com has revamped and updated our World AIDS Day quiz! Now in five smaller mini-quizzes, you can test your knowledge on HIV history, HIV prevention, global HIV issues, HIV treatment and HIV in popular culture.

Go ahead, take each quiz: You have everything to gain -- including some cool facts about HIV.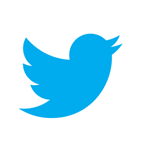 Going Viral: Celebrity Tweets From World AIDS Day

Celebrities, politicians, comedians and community-based organizations all shared their thoughts and messages on World AIDS Day. We compiled just a few to show you what happens when awareness goes viral.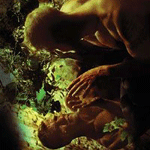 Spoiled Identity: HIV, Gay Men and Stigma
"The experience of stigma for gay men is often compounded because they have multiple characteristics that are devalued by society," therapist David Fawcett writes. In this moving analysis, Fawcett explores the troubles gay men experience battling negative stereotypes.



The War Room
Veteran HIV activist Jeannie Wraight recalls the moment earlier this year when she learned that the "Berlin patient" may no longer be alone. "[Dave Purdy] told us, with tears in his eyes, the news of two more people who may have been cured of HIV. ... This news meant that maybe, just maybe, this could be the beginning of the end."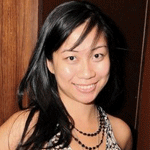 "I Never Imagined Seeing an AIDS-Free Generation"
"I was born in the '80s, so I don't know what it was like to live in a world without AIDS," recalls health and advocacy blogger Pamela K. Santos. "Beyond pop culture, AIDS was buying condoms before losing my virginity. From 1998 and on, AIDS was the hole in my heart where my Tito Danny used to live."


More Opinions & Perspectives: