What Do You Know About Cancer Risk in People Living With HIV?
I know that being on HIV meds reduces an HIV-positive person's chance of getting cancers like Kaposi's sarcoma, but what about lymphoma? I read somewhere that lymphoma is responsible for 30 percent of deaths among HIV-positive people. As a young person in my mid-20s and already taking meds for 10 years, I find this very disturbing! I also read that ever having had a low CD4 count is a risk factor. Why would a low CD4 count from a decade ago influence my chance of getting cancer if since then my CD4 count has been above 500, and my viral load has been undetectable? For which cancers are people living with HIV at elevated risk?

Nelson Vergel responds in the "Aging With HIV" forum



Silence After Disclosure to a Dating Partner: What Now?
I've been seeing a guy for several months and I like him a lot. Although we haven't had sex yet, we've been on several dates and we're work colleagues. We have expressed strong feelings for each other and I can see myself with him long term. So, I revealed my HIV status to him. It's been a week now and I haven't heard a thing from him. I'm frantic; maybe I shouldn't have told him but I thought it would be better to disclose now than later. I just wanted to be open and honest. How long should I give him before contacting him? Or should I just sit back and wait?

David Fawcett, Ph.D., L.C.S.W., responds in the "Mental Health and HIV" forum
My Boyfriend Has HIV: What Do I Need to Know?
We just found out that my boyfriend is HIV positive. We've slept together, but I'm currently on a post-exposure prophylaxis (PEP) pill the doctor prescribed for me to take every day for a month. I want to stay with my boyfriend -- I love him dearly and will do anything to be with him -- but I'm worried about my health. Do you have any information that might be helpful to me at this point?

Richard Cordova responds in the "Safe Sex and HIV Prevention" forum
Will I Be Covered by My Husband's Insurance With a Pre-Existing Condition?
My CD4 count is over 800, my viral load is undetectable and I currently get my HIV meds paid for through my state ADAP (AIDS Drug Assistance Program). My husband just got a job at Costco, a very big company, and they provide health insurance with Aetna after 60 days. Will they accept me with my pre-existing condition, HIV? Is there a possibility his employer will find out about my condition?

Jacques Chambers, C.L.U., responds in the "Workplace and Insurance Issues" forum

Navigating the joys and challenges of having babies while living with HIV can be daunting. But many families have done it before, as have many health providers. Check out TheBody.com's Spotlight Series on Pregnancy & HIV for information, stories and advice that we hope will help you on your journey.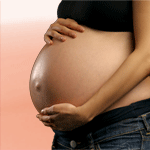 12 Questions About HIV Treatment and Care in Pregnancy
There's no reason to pathologize the experience of a woman giving birth while living with HIV. We sat down with renowned HIV care provider Monica Gandhi, M.D., M.P.H., to talk about the newest U.S. HIV treatment guidelines for pregnant women and how they translate in the lives and options of pregnant women living with HIV.

Nutrition and HIV for Moms-to-Be
Community-based dietitian and nutritionist Maya Feller walks you through some of the most important things to know about "eating for two" while living with HIV.

Paying for Your Pregnancy: Resources for Expectant Moms Living With HIV in the U.S.
Candace Y.A. Montague spotlights some valuable programs and resources you can use to help cover some of the food and health care costs of a healthy pregnancy.


Is It OK to Take Ibuprofen With Stribild?
I've been taking Stribild (elvitegravir/cobicistat/FTC/tenofovir) for several weeks and recently had a sinus infection. I took Advil (ibuprofen) for headaches, but then read online that ibuprofen shouldn't be taken with Stribild as there can be a major interaction between the two drugs. What is your take on ibuprofen and other over-the-counter pain relievers for people taking Stribild?

Joseph P. McGowan, M.D., F.A.C.P., responds in the "Choosing Your Meds" forum



Do You Have Information About the Investigational Drug Ibalizumab?
When is ibalizumab (TNX-355, formerly known as Tanox) actually going to be on the pharmacy shelf? Hasn't it been in the investigational stage for an awfully long time? Are you optimistic about this agent? Would we need to take it with other HIV meds, or just as monotherapy?

Nelson Vergel responds in the "Nutrition and Exercise" forum


More Questions About HIV/AIDS Treatment:

The A-B-C's of Liver Disease: Is There a Hepatitis D?
Is there such a disease as hepatitis D? If so, how common is it and how is it acquired?

Lynn E. Taylor, M.D., F.A.C.P., responds in the "Hepatitis and HIV Coinfection" forum



Why Do I Have Hives?
I am 61, HIV positive since 1983 with a CD4 count of 964 and an undetectable viral load. All other tests are well into the normal range. I take Norvir (ritonavir), Reyataz (atazanavir) and Truvada (tenofovir/FTC), as well as many supplements, all of which I tolerate well. I live in an RV; I'm visiting relatives in Illinois on my way to Florida for the winter and I have hives. I'm ready to jump out of my skin. My diet hasn't changed and I haven't had any allergies in the past. I know not to scratch but I am really at my wit's end as to what to do and what is causing this. Do you have any thoughts or suggestions?

Keith Henry, M.D., responds in the "Managing Side Effects of HIV Treatment" forum
My Meds Will Be Ready Tomorrow and I'm Scared
(A recent post from the "Living With HIV" board)

So I got a call from the local health department today stating my meds will be ready to pick up first thing tomorrow morning. ...

I'm scared of the side effects the meds may have on me. I am being prescribed Truvada and 2 others I cannot remember. I plan to start taking them after the weekend (grueling work schedule on Saturday and Sunday).

Was anybody else terrified of the side effects when they started taking their meds? -- PozInOrlando

Click here to join this discussion, or to start your own!

To do this, you'll need to register with TheBody.com's bulletin boards if you're a new user. Registration is quick and anonymous (all you need is an email address) -- click here to get started!
High Protein Level: What's Next?
I'm in my 20s with an undetectable viral load and good CD4 count and percentage. I got my recent blood test results and my total protein levels were slightly higher than normal. The doctor didn't say anything about it. Should I be worried?

Mark Holodniy, M.D., F.A.C.P., C.I.C., responds in the "Understanding Your Labs" forum
What Is the "Real" Window for HIV Testing?
I am finding the concept of the HIV testing window period very confusing. I've read here that testing is recommended at three weeks and finally at three months. What is the accuracy of testing at six weeks? Are most people who've become HIV positive identified by then?

Shannon R. Southall responds in the "Safe Sex and HIV Prevention" forum



Started PEP After an Incident at Work: Can I Stop?
I'm a nurse anesthetist and was recently exposed to a needle that was placed in the palm of a patient's hand during surgery. It was a very small closed needle. My wound bled, but there was no visible blood on the patient's palm where the needle had dislodged. The patient has been HIV positive for 10 years. They are compliant with their HIV medications and have an undetectable viral load. I was immediately treated in the ER and began PEP (post-exposure prophylaxis) with Combivir (AZT/3TC) and Crixivan (indinavir) within two hours of exposure. I've been taking it for 10 days, but I'm suffering from severe nausea and vomiting. Considering the risks as I've described them here, would I be making a mistake by stopping PEP?

Benjamin Young, M.D., Ph.D., responds in the "Choosing Your Meds" forum