Going Viral: Celebrity Tweets from World AIDS Day
December 7, 2012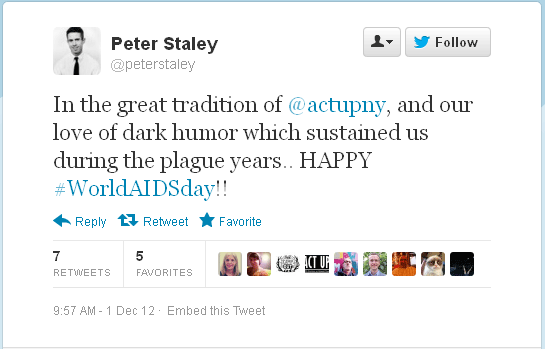 @PeterStaley is one of the most famous AIDS and gay rights activists. He is the founder of AIDSmeds.com and of TAG (Treatment Action Group).
---

This article was provided by TheBody.com.
---
Comment by: Scott D
(Palm Springs CA) Sun., Dec. 16, 2012 at 11:23 pm UTC
Miss J thank you for keeping it real.
Add Your Comment:
(Please note: Your name and comment will be public, and may even show up in
Internet search results. Be careful when providing personal information! Before
adding your comment, please
read TheBody.com's Comment Policy
.)