Brooke Davidoff: I Am Proud

"I am proud that I am not embarrassed by this diagnosis. I am proud that I do not know how to shut up, either on paper or orally. I am proud that when I was diagnosed, I began doing research to learn, and find out as much information as I could about HIV and my new life."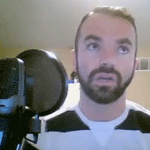 Aaron Laxton: I Have HIV, and Current Laws Say I Am a Criminal
"According to the current criminal statutes in Missouri, I am considered a felon. This is not rhetoric, and this is not a political statement, but rather the reality that myself and each person that is living with HIV deals with. In the eyes of the law, I am simply a diagnosis, and considered a threat to society."



Aless Piper: Where Has Your Red Ribbon Gone?
"To me, this ribbon is resilient, like this community ... and like some friendships. After you've observed World AIDS Day, given yourself time to grieve and/or celebrate, take off your red ribbon if that is your preference, but make a commitment to continue your support."
Just Diagnosed on Dec. 5; Feeling Numb and Hopeless
(A recent post from the "I Just Tested Positive" board)

"I'm just numb at this point. I want to cry, I want to be angry at myself for allowing this to happen. I don't know how to cope. I keep thinking in my mind I am dying. I don't go see the infectious disease specialist until Friday and I honestly feel like I just want to die. I just need support right now. I can't tell my mom, not right now. I know it will be a huge disappointment."

-- helpmeunderstand

Click here to join this discussion, or to start your own!

To do this, you'll need to register with TheBody.com's bulletin boards if you're a new user. Registration is quick and anonymous (all you need is an email address) -- click here to get started!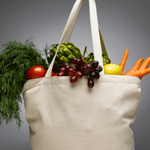 Nutrition and HIV for Moms-to-Be

Now that you're "eating for two," how do you do it in the healthiest way possible for you and your baby? Dietitian and nutritionist Maya Feller walks you through some of the most important things to know about nutrition during your pregnancy.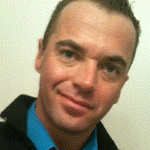 My Tips for HIV Drug Adherence (Video)
Everyone has their own special set of tools and tricks for making sure they take their HIV medications on time, every time. Blogger Aaron Laxton shares some of the secrets to his success.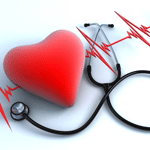 Aware of the Heart
There's still plenty of debate over why HIV-positive people seem to develop more heart problems than HIV-negative people. A team of researchers at Duke University decided to test a hypothesis that people with HIV may not be receiving the same level of heart care as others.


More Headlines on HIV Treatment & Health Issues:

What Are We Supposed to Do With All of Our Anger?

United in Anger: A History of ACT UP, the film that tells the story of the influential AIDS activist group and is being distributed by Visual AIDS for 2012's Day With(out) Art, has a suggestion: USE IT! SHARE IT! CHANGE THE WORLD!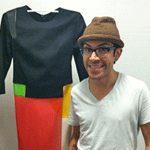 Dress You Up in His Love: Mondo Guerra Designs HIV Community-Inspired Dress for World AIDS Day

Mondo Guerra, who revealed his HIV status on Season 8 of Project Runway, talks with TheBody.com about his relationship with his doctor, his campaign to empower people to fashion their own HIV treatment plan, and the dress that, as he explains, belongs to all those in the HIV/AIDS world.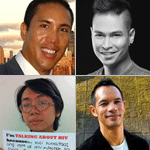 Bagong Bayani: Finding New Heroes on the Filipino Margins
With every story told about HIV in the Philippines, with every HIV-positive person who speaks out, there is the reality that someone else may be silenced and their story untold. This is one great challenge of fighting the virus in one of the few countries in the world with a rising HIV rate.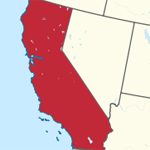 Los Angeles Clinic Launches Bilingual Telenovela About HIV/AIDS
AltaMed, a Los Angeles health clinic, launched a serialized drama about HIV called "Sin Verguenza" ("Without Shame") to decrease stigma and raise awareness about the virus among Latinos. The telenovela is available in both English and Spanish.


More HIV News & Policy Headlines:

Jonathan A. (From Worcester, Mass.) on "Battle Front Angels: HIV/AIDS Heroines of the '80s and '90s"

"I was a little disappointed ... that all the heroes you spoke of are women. I am a 57-year-old gay man who has been through it all. I cared for all of my gay men friends, who were my family -- I cared for them and buried them. ... Unfortunately, 30 years later, most people have become complacent and they don't want to know the history of what us heroes have been through. I will carry on, but at times it's still difficult. I live with the pain of loss and survivor's guilt, not being able to share the memories of my past life 'cause they are no longer here to share them with me."

Read the rest of this comment and join the discussion on this article!

"One of the Most Disempowering Moments of My Life"

Who'd have thought that the International AIDS Conference could make a person lose faith in the fight against HIV? For Lincoln Pettaway, Ph.D., that's exactly what happened. He recalls the moment he "realized that HIV/AIDS had become a product."



Word on the Street: What Stands in the Way of Getting to Zero?
The theme for World AIDS Day this year was "Getting to Zero," a call to action with a daunting goal. We asked people living with HIV and HIV advocates to share what steps they thought were needed to reach zero new HIV cases, zero deaths and zero HIV-related discrimination.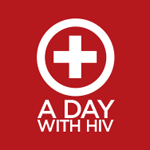 A Day With HIV: Glimpsing Our Viral Lives
Positively Aware's emotionally powerful photo collection reminds us that, regardless of our different geographies or different walks of life, people with HIV (and those who support them) are all part of the same human family.



Excuse Me, Is This Seat Taken?
The humble food court: Who knew that it could be so important in the fight against HIV? David Fawcett, Ph.D., explains how his need to eat "ultimately provided a unique opportunity to briefly interact with other citizens of the world engaged in the challenge of HIV."


More Opinions & Perspectives:

Hey, nobody's perfect. We can all use a little nudge sometimes to help us remember our HIV meds, upcoming doctor's appointments, prescription refills and other tasks. Use TheBody.com's new free, private Personal Reminder Service to:


Receive a text message, email or voice mail when it's time for a medication dose.
Receive reminders before upcoming doctor's appointments.
Set up online prescription refills and deliveries via mail.
And much more!


HIV/STD TRANSMISSION & EDUCATION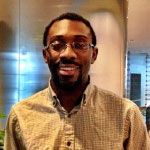 Matthew Rose: Confessions of an HIV Vaccine Trial Participant

What is it like to be a volunteer for an HIV vaccine study? We asked Matthew Rose, a staunch (HIV-negative) AIDS activist who is participating in a major clinical trial for an HIV vaccine in development.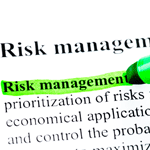 Certainly Uncertain: Challenges in Communicating HIV Risk
"What's my risk?" is one the most common questions that HIV-negative people ask of a health care provider. How to answer that question is one of the trickiest aspects of providing effective, accurate HIV prevention education.


More Headlines on HIV/STD Transmission & Education: