Aaron Laxton: A Strategy for the Holiday Season (Video)

"In this video, I talk about some things that you can do to safeguard against depression as the holidays approach. Your HIV status does not define who you are, and there are people who love you and want to spend the holidays with you."



Dave R: Battlefront Angels -- HIV/AIDS Heroines of the '80s and '90s
"In this morally topsy-turvy world, we don't always remember those who picked up our men, wiped their arses and their tears, and unselfishly gave help, humanity and dignity during what for many were last weeks and months."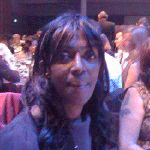 Loren Jones: Continued Reflections on Women, HIV and Violence
"As we all know, the road to political, structural and institutional change is an exercise in persistence and patience. So the question becomes: What can we as individuals -- as advocates and allies -- do in our daily lives to push this effort forward?"

In this special series on TheBodyPRO.com, you can take a look back at some of the presented research that made 2012's HIV/AIDS conferences so special. You'll also have a chance to read personal perspectives from a wide range of conference attendees -- including doctors, researchers and people living with HIV -- reflecting on their most memorable conference experiences of the year.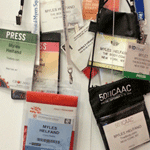 Shaking the Status Quo: 2012 HIV/AIDS Conference Research Highlights
We take you on a guided tour through important conference presentations on cure research, vaccine development, HIV prevention, HIV treatment, drugs in development and more.

Lisa Fitzpatrick, M.D., M.P.H.: Pivoting to End the Epidemic: Can We Do It?
"I wondered about ... whether or not these resources [spent on conferences] should instead be utilized to implement structural interventions that present barriers to prevention, testing, treatment and engagement in care."

Alexis Martin: The Social and Economic Determinants of HIV/AIDS -- Time for Action
"[T]he conditions which drive the HIV epidemic -– unequal access to income, education, health care, food and sanitation –- will continue to be reproduced within our societies."

Sonia Rastogi: Speaking Truth to Power
"Violence and trauma are silenced epidemics -- even more silenced, in its nuances and impact, than the epidemic of HIV among women."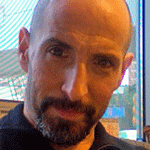 HIV JournalView: October/November 2012

In his down-to-earth, eminently readable style, David Alain Wohl, M.D., looks at newly published findings regarding racial disparities in HIV care, predicting hospital readmissions, sexual transmission of HCV, treatment of diabetes, and more accurate/efficient ways to measure and predict adherence.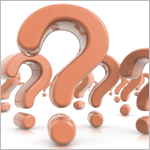 12 Questions About HIV Treatment and Care in Pregnancy
How has HIV treatment for pregnant women changed with the times, and how do those changes translate into the lives and options of pregnant women living with HIV? We sat down with renowned HIV care provider and researcher Monica Gandhi, M.D., M.P.H., to get some new answers to questions women are likely to ask about their treatment while trying to have a baby.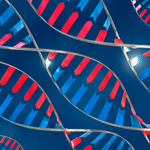 "Survival Gene" May Provide a Key to Controlling HIV and Hepatitis, Research Suggests
Arih2, a gene that's important to the function of the immune system and essential for embryo survival, could be key to treating chronic infections such as HIV, hepatitis and tuberculosis, a research team from Australia and Canada has found.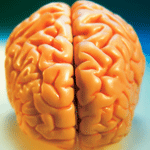 Adults With HIV Can Benefit From Cognitive Training Exercises
A pilot study published in a nursing journal demonstrates that cognitive training exercises can improve mental processing speed and the ability to complete daily tasks in middle-age and older individuals with HIV.


More Headlines on HIV Treatment & Health Issues:

I'm an Army Reserve Officer Who Just Tested Positive. I Don't Want a Discharge!
(A recent post from the "Living With HIV" board)

"I'm a weekend warrior and recently tested positive (military doesn't know yet). They are supposed to look for a 'non-deployable' position in order to keep me in, but unfortunately I am not aware of any positions available. I am preparing for a medical discharge, but do not want one. Plus, being a commissioned officer, I feel that I have let my unit down. Does anybody have any experience/advice on this issue?"

-- Vegas

Click here to join this discussion, or to start your own!

To do this, you'll need to register with TheBody.com's bulletin boards if you're a new user. Registration is quick and anonymous (all you need is an email address) -- click here to get started!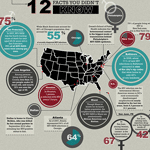 The Local and the Global: How HIV/AIDS Affects Us All (Infographic)

How can we explain to people outside the HIV/AIDS community just how urgent -- and how massive -- the HIV/AIDS pandemic still is? Try TheBody.com's new infographic on for size, and make sure to share it on Facebook, Tumblr, Twitter and elsewhere!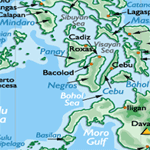 Confronting AIDS With Activism: Getting to Zero in the Philippines
The Philippines is one of only nine countries on Earth where HIV infection rates are rising. Meet the vibrant Filipino activist community that is rising up to meet the challenge, even as the government stumbles in its response.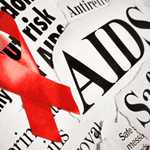 Global AIDS Response Will Miss 2015 Targets, ONE Report Suggests
"Although significant progress has been made, if we maintain the status quo on treatment and prevention, we won't see the beginning of the end of AIDS until 2022," writes Erin Hohlfelder, policy director for global health at the ONE Foundation, a global anti-poverty organization.


More HIV News & Policy Headlines:

What Are We Supposed to Do With All of Our Anger?

United in Anger: A History of ACT UP, the film that tells the story of the influential AIDS activist group and is being distributed by Visual AIDS for 2012's Day With(out) Art, has a suggestion: USE IT! SHARE IT! CHANGE THE WORLD!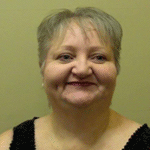 This Positive Life: At 50, Starting Down a New Road

Ronda Hodges reunited with her ex-husband after 31 years of separation. They were diagnosed with HIV simultaneously, and Ralph passed away six months later. Now, at 50 years old, Ronda has begun to deal with the feelings of isolation that come with her diagnosis and the challenges of starting down a new road in her life journey.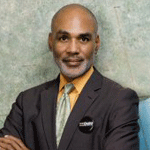 Doing Our Part for World AIDS Day
Phill Wilson has a challenge for each of us on this World AIDS Day: "What are you going to do to end the AIDS epidemic in your sphere of influence? Whatever your part is, it is critically important." Wilson reflects on what he calls "an amazing year in the HIV/AIDS world" and looks ahead to the challenges of 2013.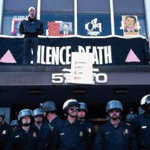 When Activism Is the Prescription: How to Survive a Plague
"It was all I could do to hold myself together and not break down in the darkly lit theater. I felt his anger, his rage, and it came from within myself," Jeff Berry of Positively Aware writes. His passionate reaction to How to Survive a Plague is similar to others who have seen this emotionally resonant film.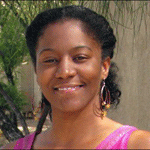 "Speaking What's Right" About the Future of Health Care
"Scores of middle-class and impoverished people have to consider whether they put food on the table or attend a doctor's appointment," writes Shenell Evans, Ph.D., for Black AIDS Institute. In the wake of President Obama's re-election, she reflects on the challenges ahead for the U.S. health care system.


More Opinions & Perspectives:

Haggar (From Douglasville, Ga.) on "Got a Ribbon?"

"Coming to the South has not been a walk in the park for me concerning my 'buddy' HIV. Nurses who 'forget' to order my medication, a doctor that when I first met him could not establish eye contact. ... I also went to an ASO here in Atlanta, and was told they could do nothing for me 'cause I'm not homeless, not 'sick,' and I live too far away! I used to advocate for myself and others ... and I am seriously thinking of doing so again -- or moving out of this backward state and back up north!"

Read the rest of this comment and join the discussion on this article!

HIV/STD TRANSMISSION & EDUCATION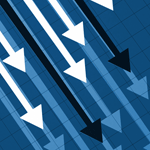 UNAIDS Reports Continued Drop in New HIV Infections Globally

This year's annual UNAIDS report on the state of the HIV/AIDS pandemic strikes an upbeat tone, citing huge progress against the virus in recent years, though it does note the sobering number of people who remain without access to HIV treatment or care.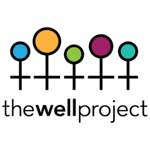 PrEP for Women: An Overview
Much of the talk about HIV pre-exposure prophylaxis (PrEP) has focused on gay men, but the drug has been approved for use by all people who may be at high risk for exposure to HIV -- and that includes many women. This fact sheet from The Well Project walks through the basics on PrEP for women.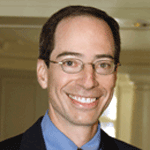 Why It Matters: A Closer Look at the U.S. Preventive Services Task Force's HIV Screening Recommendation
An influential group of U.S. experts has recommended HIV testing for all -- but their recommendation largely just follows in the footsteps of recommendations made by the U.S. Centers for Disease Control and Prevention seven years ago. What makes this time any different? Paul Sax, M.D., explains.


More Headlines on HIV/STD Transmission & Education: