Shana Cozad: Striving for Zero

"So while our torches are still lit, while we still have the will and the drive to parade, to campaign, to speak our truth, listen. Listen well. ZERO is achievable. Mathematically speaking, zero is a magical and fascinating number. Zero is zero, it equals nothing, it is nothing and yet it is significant and thus powerful. ZERO is possible."



Aaron Laxton: National Health Blog Month -- Why I Write About My Health (Video)
"HIV is only one very small piece of who I am. At the end of the day, HIV doesn't negatively impact my life. That's the greatest message, and that's why I blog about HIV."



Rev. Andrena Ingram: Got a Ribbon?
"I am past the stigma, when it comes to my own personal HIV. However, I am NOT past the stigma which keeps people living in shame, secrecy and fear. World AIDS Day has its place, but dang! Isn't 24 years of World AIDS Day Services long enough? Isn't 30 years of this disease long enough?"


More Headlines From HIV/AIDS Blog Central:

Steve S. (From Oklahoma City) on "In Loving Memory: Brandon Lacy Campos"

"Thanks, Olivia, for writing such a wonderful review of Brandon's life and work. It's hard not to be over-dramatic at a time like this, but it seems like a brilliant candle has been snuffed out. His life and his work touched so many, including me, and he will be missed. Thanks again for holding him up in the light one more time."

Read the rest of this comment and join the discussion on this article!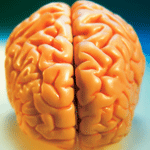 HIV Infection and Treatment Are Not Risk Factors for Neurocognitive Impairment, Study Suggests

Having HIV does not seem to be associated with neurocognitive impairment, which includes declines in memory, concentration and mental ability, according to results from a recent French cohort study. Instead, more traditional risk factors appeared to bear the blame.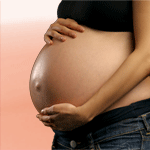 Paying for Your Pregnancy: Resources for Expectant Moms Living With HIV in the U.S.
Pregnancy can be one of the happiest times in a woman's life. Unfortunately, along with the joys can come a lot of concerns, many of them having to do with money. Candace Y.A. Montague spotlights some valuable programs and resources you can use to help cut some of the costs of a healthy pregnancy.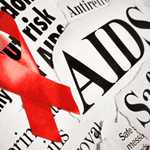 Delay Antiretroviral Therapy in HIV-Positive People With Cryptococcal Meningitis, Study Advises
The recent meningitis outbreak among gay men in New York City reminds us how serious the illness is, especially for those who are living with HIV. A study out of Minneapolis advises that if newly HIV-diagnosed people have meningitis, they should be completely cleared of the meningitis before starting HIV meds.


More Headlines on HIV Treatment & Health Issues:


In this special series on TheBodyPRO.com, you can take a look back at some of the presented research that made 2012's HIV/AIDS conferences so special. You'll also have a chance to read personal perspectives from a wide range of conference attendees -- including doctors, researchers and people living with HIV -- reflecting on their most memorable conference experiences of the year.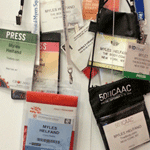 Shaking the Status Quo: 2012 HIV/AIDS Conference Research Highlights
We take you on a guided tour through important conference presentations on cure research, vaccine development, HIV prevention, HIV treatment, drugs in development and more.

David Fawcett, Ph.D.: Excuse Me, Is This Seat Taken?
"I sought refuge in the humble food court. ... Despite my grumbling, this ultimately provided a unique opportunity to briefly interact with other citizens of the world engaged in the challenge of HIV."

Lincoln Pettaway, Ph.D.: One of the Most Disempowering Moments of My Life
"I realized that HIV/AIDS had become a product. ... I realized that the research being discussed in the halls of the 2012 AIDS Conference would never reach the people downstairs, because that is not what it was meant to do."

Jeannie Wraight: The War Room
"[Dave Purdy] told us, with tears in his eyes, the news of two more people who may have been cured of HIV. ... For us, this news meant that maybe, just maybe, this could be the beginning of the end."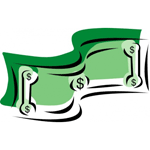 ADAP Waiting Lists Begin to Increase Again

President Obama's much-ballyhooed emergency funding allowed U.S. AIDS Drug Assistance Programs (ADAPs) to all but eliminate their waiting lists earlier this year. But one-time cash infusions are a Band-Aid, not a solution; waiting lists have begun to rise again.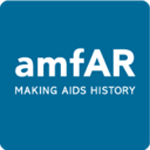 Cure-Focused Research Grants Announced by amfAR
Three new grants from the Foundation for AIDS Research (amfAR) have been awarded as part of the foundation's recent efforts to spur studies into HIV eradication. The grants will fund a range of studies seeking different paths toward a potential cure for HIV.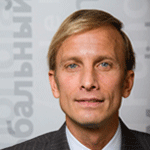 Global Fund Appoints Mark Dybul as Executive Director
The Board of the Global Fund to Fight AIDS, Tuberculosis and Malaria has appointed Ambassador Mark R. Dybul to be its next executive director. Dybul may be best known for his role in creating, and later leading, the President's Emergency Plan for AIDS Relief, or PEPFAR.


More HIV News & Policy Headlines:

What Are We Supposed to Do With All of Our Anger?

United in Anger: A History of ACT UP, the film that tells the story of the influential AIDS activist group and is being distributed by Visual AIDS for 2012's Day With(out) Art, has a suggestion: USE IT! SHARE IT! CHANGE THE WORLD!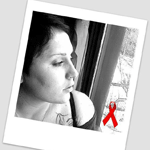 Nina J. Bri: Don't Shut Up, Don't Give Up; Stand Up and Speak!

"We have to stop pretending that positive people don't have sex, and if we do, only with other positive people," writes Nina J. Bri, an HIV-positive mother, college student, activist and advocate. "When it is two consenting adults who make a choice to do so, it is not our place as a society to judge them."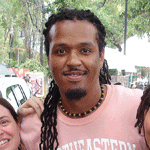 Super Soul Sunday: Just Another Day With HIV
Positively Aware's Keith Green and his partner share a simple, sacred Sunday ritual: They sleep in until it's time for Oprah Winfrey's Super Soul Sunday. In lieu of a physical worship space, Green has adopted Oprah as his spiritual guide. He muses on how his spiritual life has had a concrete impact on his physical health.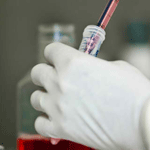 HIV Cure: Has Your Hope Lessened or Grown?
"Cure" is no longer a four-letter word in the HIV community. But funding for vital research is still lacking, and a cure can seem unrealistic amidst the day-to-day realities of living with HIV. We asked a number of advocates whether the passage of time had fanned the flames of their hope for a cure, or cooled it down.


More Opinions & Perspectives:

After Disclosure: How Long Should I Wait to See if He Can Handle It?
(A recent post from the "Women" board)

"I just met this guy (online); we were only talking for a little over a week. We liked each other very much and decided that we should meet. However, before we would meet, I felt like he needed to know about my secret: I disclosed my status. ... He says he needs time to think about what he wants to do. ... How long should I wait to see if he is capable of handling this situation? How long should I give him to soak this news up without me being pushy?"

-- MzAnonyMs

Click here to join this discussion, or to start your own!

To do this, you'll need to register with TheBody.com's bulletin boards if you're a new user. Registration is quick and anonymous (all you need is an email address) -- click here to get started!
HIV/STD TRANSMISSION & EDUCATION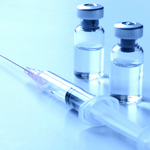 HIV Vaccine Primer: Basic Science and Concepts

Some experts say we are still at least 10 years away from an HIV vaccine, while others say it may be much longer than that. What makes developing a vaccine for HIV so difficult? Here are the basics to help you better understand what goes on in our bodies and how a successful vaccine may be developed.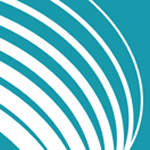 Key U.S. Group Supports HIV Screening for All Americans Ages 15 to 64
The U.S. Preventive Services Task Force, whose recommendations are often adopted by health care providers across the country, released a statement in which it embraced a dramatic increase in HIV testing for virtually all Americans.


More Headlines on HIV/STD Transmission & Education: