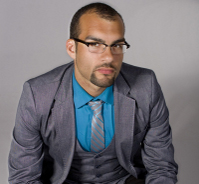 Tyler TerMeer, Chair of the Board of Trustees
It's an exciting time in the campaign to end HIV in America. Exciting -- and bittersweet.
NAPWA was founded in June, 1983, to make The Denver Principles a reality. The Principles declared that people living with AIDS had to be at the table when decisions about HIV/AIDS were being made. They declare that we were never "AIDS victims," and not even "AIDS patients" except in our doctors' offices. When we weren't with our doctors, we were simply "People with AIDS" and demanded to be called that -- with respect. The Principles are still important today. The only change in three decades is that we know more, and today we are People Living with HIV/AIDS -- PLWHA.
1982 is the year I was born.
No one dreamed HIV would still be with us, 30 years later. We thought there would be a vaccine and a cure in a few years. No one dreamed more than a half-million of our American brothers and sisters would die of AIDS.
Advertisement
Yet, some things have changed in thirty years; HIV is now a virus we live with, not one we have to die with. Today, with appropriate ongoing access to care and treatment, HIV/AIDS is a manageable long-term chronic disease -- for most, not all. We get to focus more on living well with the disease. We are no longer, as a majority, People with Living with AIDS, we are People Living with HIV.
Stigma, legal discrimination, poverty, and unequal access to health care are not just health issues, they are social justice issues they are our equal rights as humans.
We have the same right to fulfilling lives as everyone else. We still need a place at the policy table. We still need to educate our communities. We still need to help Americans living with the virus find information and services.
NAPWA exists to make those things happen.
In 1983, as community leaders understood that those who were living with the virus needed to speak for ourselves at all levels of discussion of the epidemic, I was six months old and NAPWA was born.
As NAPWA turns 30, I'm excited to be leading an organization no one imagined we would still need into a new decade of service to PLWHA. We will face challenges. We will have to change -- all HIV service organizations will -- to take advantage of new opportunities to end the epidemic. I know we can do it.
Change means transitions. Frank Oldham, Jr. is leaving us after six years of distinguished service, and we are preparing for a new era in the campaign to make HIV and AIDS a memory.
In 1983, it was all about surviving the epidemic, and it brought out the best in us. Today it's about ending it, and it's time for our best again.
Sincerely,
Tyler TerMeer
Chair of the Board of Trustees
National Association of People With AIDS