Nelson Vergel: Time-Saving Tips to Maximize the Benefits of Exercise (Video)

"In this video I share what I've learned in the past 27 years ... to combat HIV-related body changes, fatigue and mental outlook with great exercise tips that will save everyone time and costly mistakes."



Dave R.: Crime, Punishment and HIV Disclosure in the U.S. and Canada
"In most states of the U.S, a person living with HIV can be charged and found guilty of reckless endangerment, or assault with a deadly weapon (i.e., HIV) if criminal intent can be proved. Unfortunately, the fact also remains that it is far too easy to 'prove' criminal intent with circumstantial evidence and, often, pure stigma."



Maria T. Mejia: My Perspective of PrEP (Truvada) as a Method to Prevent HIV Infection
"People living with HIV are not adherent to their medication all the time, because of the side effects that the HIV medications give us. Why would someone that's already healthy put toxic medications in their body? ... If I could do without these HIV medications, I would. It's very simple: Use a condom, get tested."



Bob Leahy: Gay/Bi Men Hung Out to Dry in HIV Research
"The place of gay/bi men in our response to the HIV epidemic has changed. Once, in those early days of the epidemic, we were both leaders and the focus of everything about HIV. But over time, and as other at-risk groups became more affected by the disease, that all changed. It had to."
What Are We Supposed to Do With All of Our Anger?

United in Anger: A History of ACT UP, the film that tells the story of the influential AIDS activist group and is being distributed by Visual AIDS for 2012's Day With(out) Art, has a suggestion: USE IT! SHARE IT! CHANGE THE WORLD!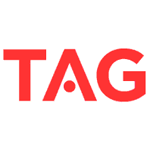 Control of HIV Replication and Prospects for a "Functional Cure"

The term "functional cure" may be new in HIV, but the goal itself is not: In the late 1990s, it was described as "remission," and scientists have been trying to unlock the secret to it for years. Read about how researchers hope to help people's immune systems control HIV without having to remain on treatment, and how a group of people dubbed "secondary controllers" may hold a key.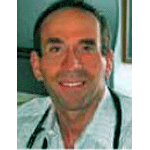 Advice on HIV Care When You're 65 and Retiring
The number of people aging with HIV in the U.S. is increasing -- as is the number of questions HIV-positive people have about managing their care as they get older. Bruce Rashbaum, M.D., offers advice on how older people with HIV can ensure they remain in great health.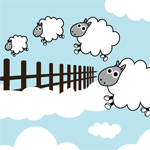 Unraveling the Complexity of HIV and Fatigue
Persistent fatigue -- the feeling of always being tired, even when a person got enough sleep -- was one of the most common symptoms associated with HIV early in the epidemic. But how about now? Recent research explored how common and how severe fatigue still is among HIV-positive people.


More Headlines on HIV Treatment & Health Issues:

Just Diagnosed With Kaposi's Sarcoma; Does This Mean I'm Going to Die?
(A recent post from the "Living With HIV" board)

"Today I found out that the lesions that were covering my body for the past couple months are Kaposi's sarcoma. I was diagnosed HIV+ almost a year ago. Since diagnosis I have been on Complera; my viral load has been undetectable and my CD4 count is around 500-600. At this point I fear I'm full-blown AIDS and there is no hope. All I keep reading is 'incurable cancer.' ... Today has been the worst day of my life; it's like getting a death sentence. Any advice or insight would be appreciated."

-- InvisibleNoMore

Click here to join this discussion, or to start your own!

To do this, you'll need to register with TheBody.com's bulletin boards if you're a new user. Registration is quick and anonymous (all you need is an email address) -- click here to get started!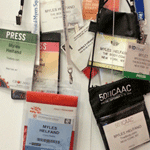 Shaking the Status Quo: 2012 HIV/AIDS Conference Research Highlights

Take our brief, guided tour through this year's most critical scientific presentations on cure research, vaccine development, HIV prevention, HIV treatment strategy, drugs in development, access to HIV care and HIV-related complications.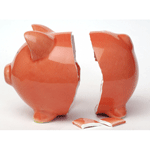 Debt Ceiling Dealing: What Sequestration Could Mean to the U.S. HIV Community
The U.S. election is over, but a huge threat still looms over HIV care in this country: The so-called "fiscal cliff" (or "sequestration") that may eviscerate funding for many programs that serve low-income people with HIV. Sue Saltmarsh of Positively Aware provides an overview of the situation.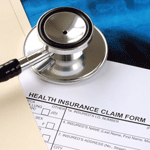 Simplified Application Form Now Available for All Patient Assistance Programs
The "Common Patient Assistance Program Application" went into effect in the U.S. on Sept. 12. This single application allows uninsured people living with HIV (or their providers/caregivers) to apply for multiple patient assistance programs to help them get their HIV meds more cheaply.


More HIV News & Policy Headlines:

Alejandro S. (From Puerto Rico) on "Boobies (and Cancer vs. AIDS)"

"I'm coinfected [with hepatitis C (HCV)] and been treated for HCV with peginterferon, ribavirin and a new 'test drug' with the same side effects as chemotherapy. ... Now that I'm also going through 'chemo,' people are so much more expressive with their support. People that have never acknowledged my HIV status for 20 years and what we go through, all of the sudden want to put a medal on my chest because of the 'chemo.' That makes me feel anger and frustration; it's like, 'Where have you been for the last 20 years?'"

Read the rest of this comment and join the discussion on this article!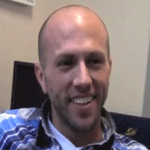 This Positive Life: An Interview With Jake Ketchum (Video)

Jake Ketchum was diagnosed with HIV in 1998, right before the birth of his daughter and his marriage to his now ex-wife Becky. Prior to marriage, his dating pool had included men, and after his divorce, dating now means dealing with disclosure. Jake now lives with his new partner and hopes to keep himself healthy, his partner negative, and stay a good father to his little girl, Grace.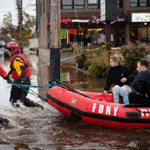 The Stigma of Sandy: Sound Familiar?
"Blaming or shaming those who were in the path of Hurricane Sandy takes the spotlight away from where it needs to shine brightest: on the policies that have led to the non-creation of plans to safeguard a warming coastline," says Julie Davids of HIV Prevention Justice Alliance. Because of her HIV work, she recognizes stigma at work in post-Sandy shaming.


More Opinions & Perspectives: