Sitting on hard data that indicated otherwise, the Philippines' Secretary of Health Enrique Ona chose not to address the Philippines' growing HIV epidemic for a grueling amount of time. Living in a country where HIV/AIDS is not part of the national conversation convinced Niccolo Cosme, a gay, 31-year-old Filipino artist and activist based in Manila, to bring HIV to the government rather than wait for the slow-moving machine to react.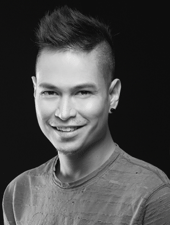 Niccolo Cosme
Dressed as a physical representation of HIV -- complete with a red body suit and pseudo-reptilian spiky skin -- Cosme confronted Ona in the middle of a United Nations event held in the Philippines' most public arena, the Mall of Asia. For Cosme, it was a visceral, visual message: The Filipino government needs to come face-to-face with HIV, just as the rest of the population has had to do.
"As an activist, [actions like this] are things, I think, that would amplify the urgency to do something about this problem," Cosme says. "I was being escorted out. But I was lucky, because I was the featured artist in that exhibition [that day]. So I was able to challenge their people. I had to tell them, 'You can't kick me out. I'm the artist. I'm here.'"
Cosme is just one of a thriving number of driven Filipino activists hoping to spur the government to act on the HIV/AIDS crisis in the Philippines. According to UNAIDS, the Philippines is one of the nine countries in the world where the HIV rate is rising, making the World AIDS Day theme of "getting to zero," in terms of new infections, a daunting challenge.
Slouching Towards Zero
Looking at the Philippines' Department of Health official HIV data for August and September 2012 shows the harrowing truth: There are 40 percent more new cases than the same period last year. Ninety-five percent of new infections are among males, and 86 percent of those men are gay. Whereas historically in the Philippines the epidemic had been a heterosexual and female disease, the past five years have seen a surge of infections in the Philippines' LGBT community. A perfect storm of social stigma, lack of prevention efforts and government malaise has contributed to the current HIV/AIDS epidemic in the Philippines.
"The August and September numbers were no surprise," says Laurindo Garcia, who was the official Asian & Pacific Islander representative at the International AIDS Conference this past summer in Washington, D.C. "Unfortunately, with the way that the trends are and the way that the epidemic is forming, we're not going to see any good news for the next couple of years."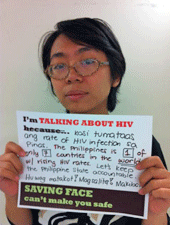 Melanie Dulfo, MSW
Melanie Dulfo, a native Filipino and organizer for domestic workers, accused the Philippines' government of having major structural problems that prevent an aggressive HIV prevention response from flourishing. The Philippines, according to Dulfo, is a quasi-feudal system where people live on vast tracts of land owned by one family. These tracts of land help support an elite, wealthy and corrupt few who maintain a status quo in order to retain financial and political power. She explains, "The pervasive corruption in government really sets up this system where people are the last of the priorities, and the way that our system is set up, it really fails the people."
With government funds being used to keep the wealthy in power, little is left for HIV/AIDS prevention. However, many of the activists claim that a glacial government response is only part of the problem. They say that much of the blame rests with the largest, most influential -- and most stubborn -- cog in the government's slow-moving machine: the Catholic Church. A major player in the Philippines' particular landscape, the Catholic Church maintains influence on basic governmental policy decisions. Pushback against HIV/AIDS prevention and treatment funding is almost always inevitable -- not due to ignorance of the disease, but due to a larger question over the use of condoms for birth control.
"Dare I say the Philippines is one of the last bastions of power of the Vatican. The bishops have such a strong influence on policy; they know that they can mobilize ...on other non-HIV related matters, the archbishop has threatened to excommunicate the president," Garcia says.
Archbishops continue to hold a zero-tolerance approach to safer sex, HIV prevention messages and family planning, which results in little government funding going into prevention -- and leaves a very active Filipino grassroots activist community to pick up the slack. Says Dulfo, "It's kind of amazing that a government is not able to care for its own people, and that the people themselves have taken the onus upon themselves to try and provide the care in the gaps."
As a result, the Philippines has government officials like Secretary of Health Ona. "He's not very supportive of HIV [activists]," Cosme says. "And he has very radical ideas about HIV. The most recent one, last year, he proposed ... to have [Department of Health] people come house to house to ask [residents] if they have gay children." In a speech last December, Ona reportedly said that "parents should rein in their homosexual children and get them tested" for HIV.
Filipino LGBT Youth: Nurturing the Next Generation
"If you're going to talk about MSM [men who have sex with men] here, in terms of HIV infection, the root cause is acceptance of themselves, and the rights of LGBT [people] in the Philippines," says Bric Bernas, former Program Manager at the AIDS Society of the Philippines, which is in charge of allocating Global Fund aid throughout the Philippines to fight HIV. "Once someone has accepted himself, there is a domino effect" in which he becomes better about tending to his health and getting tested for HIV. "But the problem, in terms of HIV infection here in the Philippines -- it's growing because of homophobia, either internalized or from society," he says. Secretary Ona's suggested decree to hunt down the Philippines' LGBT youth was indicative of this sense of homophobia and stigma in Filipino society.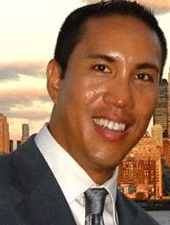 Bric Bernard Bernas
Besides stigma, more concrete problems in the Philippines' health care system present even more challenges towards a unified prevention effort. In addition to lacking a prevention strategy, the Philippines is also in dire need of a stronger testing and treatment system to combat the rising tide of HIV infections. In the Philippines, most testing is done through "social hygiene clinics," which were originally constructed as public health outposts for men who solicit sex from sex workers. However, during the rise of the HIV/AIDS epidemic, cities funneled all HIV/AIDS testing into these clinics, which now carry the stigma of HIV on top the stigma of sex work. Needless to say, not many people openly elect to get tested at these centers. It does not help matters that the testing offered at these facilities is not free.
Bernas describes challenges that run even deeper. Even if one were to access costly testing at one of these "social hygiene clinics," the results will not come quickly, he says. "Yes, we have rapid testing, but for me, I don't call it rapid testing. A confirmatory test still takes two or three weeks before you get the final results. Why? Because there are not enough machines here in the Philippines to do confirmatory testing. So what they do is, they do batch testing. So basically they wait."
With barrier compounded upon barrier, activists have looked for ways to reach those populations most affected by HIV: young people and the LGBT population -- especially the young MSM at the intersection of these two communities. Unfortunately, for many people at this intersection, stigma and a lack of empowerment make self-advocacy an uncharted and hard-to-navigate path.
"The age of HIV in the Philippines is young. And it's affecting people in the prime of their life, who are still just starting to discover the world, and starting to become aware of themselves, not only from a sexuality perspective, but also how to have their own voice. There's this real sense of loss of a future," Garcia says.
As the demographics most affected by HIV have changed from mostly female and mostly heterosexual to mainly young, gay men, outreach efforts have had to adapt as well. "The shift started in 2007," Bernas explains. "From that point, basically, the state of HIV infections in the Philippines shifted from heterosexuals to MSM. And since then, it has been increasing. And it has been concentrated increasingly in the urban areas: Manila, Cebu, and Davao."
With condom distribution, needle exchange and other prevention and harm reduction techniques almost universally illegal, a cyberspace-based prevention approach is on the agenda for some activists. "This is the same group that was born into the Internet, was born into mobile phones, you know? If we want to reach them then we should be thinking of ways for us to be using technology in novel ways," Garcia says.
Due to stigma, the interviewees expressed that HIV prevention messages not only have to target behaviors, but beliefs and attitudes as well. Enter activists like Cosme, who was part of the Philippines' Red Whistle campaign, an online, youth-focused effort that aims to simultaneously prevent the spread of HIV and stigma in the Philippines. Cosme says, "The Red Whistle campaign was fashioned and created for the MSM, although the messaging and the facts and the branding of the campaign did not clearly state that it was an MSM campaign, because we did not want to drive away positive people who would not be comfortable being outed by an MSM campaign."
Empowering the New Blood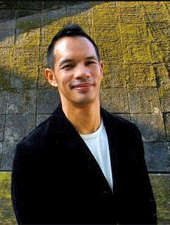 Laurindo Garcia (Credit: Alan Seah)
With the face of HIV in the Philippines changing, activists stressed the importance of response within the community. Garcia stressed that anyone can be an activist, as long as they keep their government accountable. "Governments are always kind of strange creatures. They rarely do what we want them to do," he says. "But in a way, that's kind of the point. ... Your governments are only as good as you make them to be. So if we want a better HIV response, then we need more people on the ground, more people demanding services."
Frustrated by inaction, Garcia sees ways for everyone to take action -- no matter how small. He urges a form of non-violent protest against the status quo: "The part where that pushes some people's comfort zones is that it means that you go to a clinic and say, 'Fuck you. This is not how I want to be treated as a patient. You are my health care professional. Be professional and give me the service that I need.'"
However, for such a movement to take hold, there needs to be more activists willing to push back against the system. "Where are the new faces? Where is the new blood? Where's the new energy?" Garcia asks. "If we are really out to try and address social justice, address inequalities, address the stigma and discrimination that exist, we can't do this without bringing new faces, new voices to the movement." The solution is self-feeding, Garcia suggests: If youth can be empowered to make better decisions about their own sexual health, they in turn can empower others to do the same. However, to start any cycle like this takes an initial spark.
There are no doubt many in the Philippines who hope that Cosme struck that spark when he publicly confronted health secretary Ona while dressed up as HIV. Since that moment, Cosme says, the secretary has tempered his statements and signaled a greater openness to reconsidering his country's approach to HIV prevention. "I'm very happy that he has sort of changed his mind towards HIV," Cosme says. Of course, in a situation as complex as that in the Philippines, a nuanced, multi-pronged response may be the only solution. There are youth to be empowered, there are government officials to be confronted, there are stigmas to be erased, and there are laws to be changed.
Each of these Filipino HIV activists is a cog in a new machine -- a machine that, though slow to move, is picking up the pace. While Laurindo Garcia speaks at conferences, Bric Bernas is on the ground in the Philippines. While Niccolo Cosme confronts politicians, Melanie Dulfo organizes Filipino domestic workers. Each act, unique, helps move the Philippines towards its own goal of "getting to zero." At the heart of each activist's actions is the desire to usher in a new generation of Filipino HIV activism and make a Filipino government that is proactive, not reactive, to its own HIV epidemic. Only time will tell, but for these Filipino activists, and thousands of at-risk people in the Philippines, the clock is ticking.
Mathew Rodriguez is the editorial project manager for TheBody.com and TheBodyPRO.com.
Follow Mathew on Twitter: @mathewrodriguez.
Copyright © 2012 Remedy Health Media, LLC. All rights reserved.