As a result, the Philippines has government officials like Secretary of Health Ona. "He's not very supportive of HIV [activists]," Cosme says. "And he has very radical ideas about HIV. The most recent one, last year, he proposed ... to have [Department of Health] people come house to house to ask [residents] if they have gay children." In a speech last December, Ona reportedly said that "parents should rein in their homosexual children and get them tested" for HIV.
Filipino LGBT Youth: Nurturing the Next Generation
"If you're going to talk about MSM [men who have sex with men] here, in terms of HIV infection, the root cause is acceptance of themselves, and the rights of LGBT [people] in the Philippines," says Bric Bernas, former Program Manager at the AIDS Society of the Philippines, which is in charge of allocating Global Fund aid throughout the Philippines to fight HIV. "Once someone has accepted himself, there is a domino effect" in which he becomes better about tending to his health and getting tested for HIV. "But the problem, in terms of HIV infection here in the Philippines -- it's growing because of homophobia, either internalized or from society," he says. Secretary Ona's suggested decree to hunt down the Philippines' LGBT youth was indicative of this sense of homophobia and stigma in Filipino society.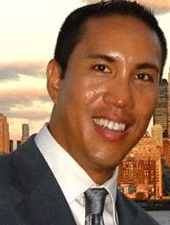 Bric Bernard Bernas
Besides stigma, more concrete problems in the Philippines' health care system present even more challenges towards a unified prevention effort. In addition to lacking a prevention strategy, the Philippines is also in dire need of a stronger testing and treatment system to combat the rising tide of HIV infections. In the Philippines, most testing is done through "social hygiene clinics," which were originally constructed as public health outposts for men who solicit sex from sex workers. However, during the rise of the HIV/AIDS epidemic, cities funneled all HIV/AIDS testing into these clinics, which now carry the stigma of HIV on top the stigma of sex work. Needless to say, not many people openly elect to get tested at these centers. It does not help matters that the testing offered at these facilities is not free.
Bernas describes challenges that run even deeper. Even if one were to access costly testing at one of these "social hygiene clinics," the results will not come quickly, he says. "Yes, we have rapid testing, but for me, I don't call it rapid testing. A confirmatory test still takes two or three weeks before you get the final results. Why? Because there are not enough machines here in the Philippines to do confirmatory testing. So what they do is, they do batch testing. So basically they wait."
With barrier compounded upon barrier, activists have looked for ways to reach those populations most affected by HIV: young people and the LGBT population -- especially the young MSM at the intersection of these two communities. Unfortunately, for many people at this intersection, stigma and a lack of empowerment make self-advocacy an uncharted and hard-to-navigate path.
"The age of HIV in the Philippines is young. And it's affecting people in the prime of their life, who are still just starting to discover the world, and starting to become aware of themselves, not only from a sexuality perspective, but also how to have their own voice. There's this real sense of loss of a future," Garcia says.
As the demographics most affected by HIV have changed from mostly female and mostly heterosexual to mainly young, gay men, outreach efforts have had to adapt as well. "The shift started in 2007," Bernas explains. "From that point, basically, the state of HIV infections in the Philippines shifted from heterosexuals to MSM. And since then, it has been increasing. And it has been concentrated increasingly in the urban areas: Manila, Cebu, and Davao."
With condom distribution, needle exchange and other prevention and harm reduction techniques almost universally illegal, a cyberspace-based prevention approach is on the agenda for some activists. "This is the same group that was born into the Internet, was born into mobile phones, you know? If we want to reach them then we should be thinking of ways for us to be using technology in novel ways," Garcia says.