Brooke Davidoff: Boobies (and Cancer vs. AIDS)

"Everyone knows at least one person with cancer, alive or dead. Everyone DOES NOT know someone with HIV/AIDS. Well, maybe they should. We are people too. We want to live just as much as they do. We shouldn't have to wait to get cancer for people to give a s***."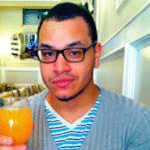 Mathew Rodriguez: Trigger Warning -- Understanding Cicely Bolden
"I can't imagine what it is like to be faced with my own mortality in the midst of a sexual connection with someone else. But I can imagine what it is like to want to be loved, and to seek validation and comfort in another person. I can imagine Cicely's fear of revelation, her hope for love and her courage to tell."



Teniecka Drake: Pregnancy at 23 Weeks!
"The last time I wrote I was not that far along in my pregnancy. I did have an ultrasound done at 15 weeks, but the baby would not cooperate. I still do not know the gender of this baby. For me the pregnancy will be quick since I missed most of my first trimester not knowing I was pregnant."



Rae Lewis-Thornton: Just Keep Walking
"Trying to keep the pretty in my life while living in the ugly is some hard s***. Living with HIV/AIDS has been the dichotomy of a lifetime. But yet I know that light and darkness do co-exist, just like good and evil co-exist."



Mark S. King: On Board the 2012 HIV Cruise Retreat
"Along the way, there were games, shore excursions and even budding romances. The protective walls that often surround those of us living with HIV came crumbling down, replaced with new relationships, email addresses and phone numbers."
Are There Countries Where HIV Won't Prevent Me From Getting a Work Visa?
(A recent post from the "Living With HIV" board)

"I just want to know if there are other countries where HIV+ people can work and be able to grant a work permit? ... [I] want to work abroad and I don't want my condition to be a hindrance. I've been on [antiretrovirals] for almost three years now, I have never been sick, [and my] latest viral load was undetectable. If ... traveling to other countries, is it needed to declare to immigration that you're HIV positive? If immigration sees your meds, do you [need] to declare specifically what those meds are for?"

-- markkkkky

Click here to join this discussion, or to start your own!

To do this, you'll need to register with TheBody.com's bulletin boards if you're a new user. Registration is quick and anonymous (all you need is an email address) -- click here to get started!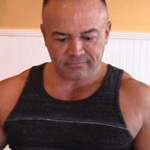 A Day in the Life: Nelson Vergel on Wellness, Worry and Multidrug-Resistant HIV (Video)

"I never had an undetectable viral load until three years ago," longtime HIV survivor Nelson Vergel says. Between HIV meds and supplements, Nelson takes about 45 pills a day -- and he's on the last available HIV drug combination he can try. Nelson shares how he stays fit, relaxed and on top of his complicated regimen.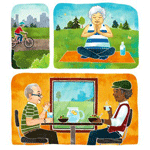 Educational Booklet: HIV and Aging
Our partners at the HIV organization CATIE have put together this outstanding, easy-to-read introductory guide for people 50 or older who are living with HIV, as well as their partners, family members, caregivers and service providers.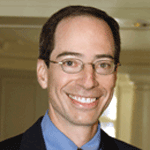 Vitamin Supplements Aren't All Bad, HIV Doc Clarifies
"It's high doses of vitamin that I really object to," writes prominent HIV clinician Paul Sax, M.D., clarifying his anti-supplement post from a few weeks ago. "The list of studies showing that mega-supplements do no good (and may do harm) is not short."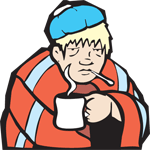 Lowest-Ever CD4 Count Doesn't Affect Risk of Pneumonia After Starting HIV Treatment, Study Finds
People with HIV face an increased pneumonia risk even after they've started HIV treatment. However, a recent study suggests that risk isn't affected by how suppressed the immune system was prior to starting treatment.


More Headlines on HIV Treatment & Health Issues:

Bruce (From London) on "Barebacking, Unbridled: Thoughts From the HIV Community on Unprotected Sex"

"I know I have a 'high risk' attitude to my life that has always been with me, both socially and professionally. I could get easily killed or hurt in my job working outside every day, and I accept that. Sex is just another part of my life, and I seek to protect other people more than myself, but I understand that and accept it. That is why I caught the virus in the first place."

Read the rest of this comment and join the discussion on this article!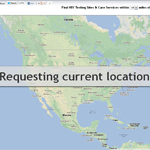 Looking for HIV/AIDS Service Providers? There's an App for That

The HIV/AIDS Prevention & Service Provider Locator is a free app available on your iPhone, iPad or iPod Touch. If you're in the U.S., you can use it to find the closest provider for HIV testing, housing assistance, health care (physical and mental), substance abuse and more.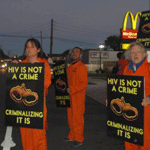 "We Stand With Mark": The HIV Criminalization War Continues
Many U.S. states criminalize HIV exposure even when the virus is never transmitted. Sunny Bjerk of Housing Works talks about the case of Mark Hunter, a Washington, D.C., man who faces a 30-year prison sentence despite an undetectable viral load and consistent condom use with his HIV-negative girlfriend.


More HIV News & Policy Headlines:

Detail from:
"Sun God," 1987
Jimmy DeSana

This image was from the June 2012 Visual AIDS Web Gallery of art by HIV-positive artists. June's gallery, "Maybe I'm Heading Into Another Change. I Hope So." was curated by Matthias Herrmann.


Cecilia's Story: Transgender, Chinese Emigre Talks About HIV Stigma and Survival

Cecilia is a transgender woman, originally from China, who has been living with HIV for 18 years. A former substance abuser and survivor of assault, she shares the story of how stigma drove her away from her family -- and why reconciling with her mother is the reason she started HIV treatment.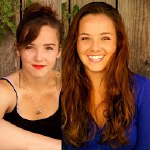 Sophie and Sarah Denison-Johnston: AIDS-Free Generation
Iconic HIV activist Rebecca Denison participated in the earliest studies of Viramune in the '90s and then gave birth to two HIV-negative daughters, Sarah and Sophie. The girls spoke with POZ I AM Radio about their hopes of having future access to HIV drugs be a right, not a privilege.


More Opinions & Perspectives:

HIV/STD TRANSMISSION & EDUCATION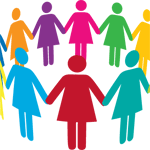 Gender Matters in HIV Prevention

How can we address gender inequalities in our HIV prevention programs? Jacqueline Gahagan, Ph.D., discusses why many women are not as free as men to make informed choices about HIV risk-taking behaviors, and outlines what she feels is a more effective approach to HIV prevention.



Philippines: HIV Cases Rise in "Gay-Friendly" Quezon City
Though some consider Quezon City, Philippines, to be gay-friendly, it has among the highest rates of new HIV/AIDS cases in the country. Find out how officials are adopting a combination of outreach and education to fight back.


More Headlines on HIV/STD Transmission & Education: