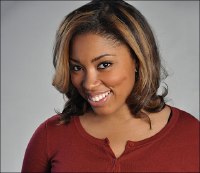 Raniyah M. Copeland
During the U.S. Conference on AIDS (USCA), held in Las Vegas in October 2012, the Black AIDS Institute launched its HIV Workplace Survey. The survey, the first of its kind, will assess current knowledge and attitudes about HIV/AIDS -- including its treatment and recent biomedical advances, such as pre-exposure prophylaxis (PrEP) -- among professionals who treat or provide services to PLWHA. It takes 10-15 minutes to complete and consists of 21 demographic and screening questions, 26 knowledge questions and 15 questions about biomedical interventions.
Phill Wilson, president and CEO of the Black AIDS Institute, points out that with so many new and exciting developments in research, prevention and treatment, it's crucial for HIV/AIDS professionals to be knowledgeable. And then there's also the potential that this information has to improve future strategies and policy.
"Quite possibly for the first time in the history of the epidemic, we will be able to provide information to health departments, policymakers and community organizations on the baseline knowledge, attitudes and beliefs of people who are working and volunteering in AIDS," he says.
Raniyah M. Copeland, the Institute's director of training and capacity building, says that the idea for the survey came from the staff's observations that when they trained different HIV/AIDS organizations nationwide, not enough audience members understood the disease and the epidemic as well as they should.
Advertisement
"Unfortunately, we came across workers who didn't understand what 'HIV' stood for, or that a certain CD4 count could mean that someone had AIDS or HIV, or the different classes of treatment," she says. "If you are a prevention specialist, you don't have to be an expert on treatment, but you should know the basics. Because if someone tests positive, they might have all of these treatment questions for you, and you are the first person they talk to."
Silos in the field of AIDS and knowledge gaps can have dangerous consequences -- particularly when they exist among those dedicated to fighting and improving the quality of life for those living with HIV/AIDS.
"A young man came to me a week after having unprotected sex and believing he might have been exposed to HIV. I asked him why didn't he go into the clinic and receive PrEP. He told me that he called the clinic, and the HIV-prevention specialist told him he had up to a week after exposure to take PrEP," says Goulda Downer, Ph.D., the principal investigator and project director of the AIDS Education Training Center-National Multicultural Center at Howard University's College of Medicine in Washington, D.C. "Yet the reality is that PrEP must be taken within 72 hours of exposure. While this young man should have gone into the clinic sooner, this woman made a serious mistake. I wonder, does she fully acknowledge what she has done, because she didn't know basic information."
Wilson echoes that sentiment: "We have these new tools that can help end the epidemic, but we can't help end the epidemic if we don't know how to use the tools." He adds, "The survey results will inform us of how to use these tools. This survey will be extremely useful in helping design trainings and technical assistance to ensure the workforce is equipped to end AIDS in the new HIV paradigm."
Approximately 600 surveys were completed at the USCA. The Institute will be conducting the survey for about six months and plans to present the results at AIDS 2014. And while that's an encouraging start, Copeland stresses that the work isn't done. The Institute will be reaching out to the health-care community across the country--and not just to Black HIV/AIDS professionals, but also to professionals from all different races and ethnicities, and across sexual orientations and gender identities--to encourage them to complete the survey.
In the end, the survey's goal is to bridge the knowledge gap among those who dedicate their lives to fighting this epidemic and improving the quality of life for those living with HIV/AIDS.
"We want to make sure that everyone is represented and we get an ample sample of professionals that are transgender, Latino, MSM, from the Deep South and people living with HIV/AIDS," she says. "This is a national survey for everyone, not just for African Americans."
Kellee Terrell is an award-winning Chicago-based freelance writer who writes about race, gender, health and pop culture. Her work has been featured in Essence, The Advocate, The Root, The Huffington Post and The Body.