Aaron Laxton: If You Are HIV Positive and Voting for Mitt Romney ... Why? (Video)

"I do not know how anyone who is HIV positive could vote for Mitt Romney. Mitt Romney does not care about HIV, other pre-existing conditions, or about you. With current laws, I am excluded from coverage of HIV as a pre-existing condition. There are many others just like me and we must be heard."



Betsy Yung: Angels on Loan From Heaven
"Pets seem to be foremost in the maintenance of our sanity and a common thread we all share, the desire to care for someone. ... Having that unconditional love is magical beyond description. I thank the universe every day for lending me the angel I named Charlie."



Dave R.: An International HIV Disclosure Dilemma
"Have lawmakers never heard of personal sexual responsibility and the right to choose and refuse? Have 30 years of AIDS advertising been completely wasted? It appears that someone negative who has sex with someone positive will always (legally) be in the right if it comes to a dispute."



Rae Lewis-Thornton: Living in the Right Now
"I've learned there ain't no glory in suffering in silence. ... Living in the right now will get you to your better tomorrows. It does not matter the dilemma you are facing; you must be willing to deal with it today to create space for a better tomorrow."


More Headlines From HIV/AIDS Blog Central:

Charles (From New Jersey) on "Is There Pride in Being HIV Positive?"

"I am not proud about contracting HIV, but I am immensely proud of the type of man I have become BECAUSE of HIV. I have turned my life around and now I am living a very healthy life. ... I recently ran into the husband of my wife's sister who couldn't believe how great I looked. His comment was: 'If getting HIV makes you look like that ...' Well, not the best comment, but I knew what he meant."

Read the rest of this comment and join the discussion on this article!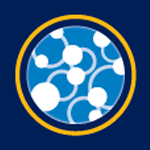 Second Time Often Not a Charm When It Comes to HIV Treatment, Study Finds

The bad news: Second-line HIV treatment regimens stop working surprisingly often in the U.S., a new study has found. The good news: Those "treatment failures" have been growing less and less common in recent years, thanks to ever-better HIV medications.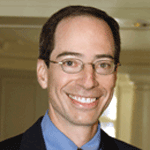 Can a "Treat Everyone With HIV" Policy Actually Work? San Francisco Sets the Bar
In 2010, the San Francisco Department of Health announced that all people with HIV should receive treatment, regardless of CD4 count. Paul E. Sax, M.D., breaks down what happened next in one San Francisco clinic -- and how the results could provide a blueprint for the nation.



Building a Better Viread: Oral Prodrug GS-7340 Outperforms "Old" Viread, Research Finds
A new, in-development form of the ubiquitous HIV medication Viread (tenofovir), which is used in the combination pills Atripla, Complera, Stribild and Truvada, appears to work even better than the original, according to recent study results.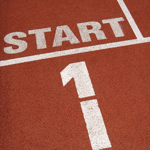 Gearing Up to Start HIV Treatment
Part of getting yourself ready for HIV treatment is considering how treatment will affect your life. You must be prepared to ask yourself a series of questions -- and feel prepared to answer. See how two HIV-positive women answered these questions on their own journeys.


More Headlines on HIV Treatment & Health Issues:

Detail from:
"The Wedding Car," 2001
Vincent Cianni

Visit the October 2012 Visual AIDS Web Gallery to view our latest collection of art by HIV-positive artists! This month's gallery, "Notes on a Steady Decline," is curated by Steven Evans.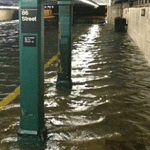 Weathering the Storm: Living With HIV During Times of Natural Disaster

For those living with HIV, natural disasters such as "Superstorm" Sandy bring a whole host of difficulties and fears. In an effort to curb some of those anxieties, here is some practical advice for those who are living with HIV and experiencing challenges after a disaster.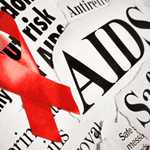 HRSA Cuts $1.7 Million Funding for Brooklyn Clinics Serving HIV-Positive Women and Kids
The Family, Adolescent and Children's Experience (FACES) program, a network of seven clinics, served 1,175 HIV-positive patients last year, all of whom could suffer as a result of this drastic loss of funding. Meanwhile, more than 20 staff members, including doctors and case managers, have already been laid off.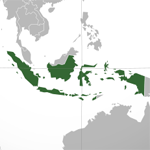 Indonesia: Two HIV-Positive Couples Forced to Leave Village
Two husband-and-wife couples left their village in East Kalimantan, Indonesia, after they tested positive for HIV at their local health office. Local residents informed them that they should move to other villages that could accept them.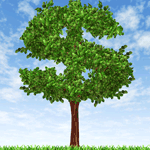 Big Coalition Urges U.S. Congress to Avoid AIDS-Related Automatic Cuts
A coalition of 118 organizations involved in U.S. HIV care is urging congressional leaders to raise revenues as part of a "balanced approach" to deficit reduction that would prevent automatic cuts slated to kick in on Jan. 2.


More HIV News & Policy Headlines:

Trouble With Insurance and Paying for My Treatment
(A recent post from the "I Just Tested Positive " board)

"Crazy to think that I am more worried about the cost involved in medication and blood panels rather than anything else. My employer does not offer health insurance. I have insurance that I obtained myself in case of an emergency. ... They don't cover brand medication, only generic. I get five visits a year with a co-pay of $20. My deductible is $5k! I know, super high! ... I've checked out different 'assistant' programs, but they have requirements that need to be met, and a couple of them also said I am not qualified due to my annual salary, etc. Roadblocks like that. I am staying positive and I know something will work out!"

-- Jordan

Click here to join this discussion, or to start your own!

To do this, you'll need to register with TheBody.com's bulletin boards if you're a new user. Registration is quick and anonymous (all you need is an email address) -- click here to get started!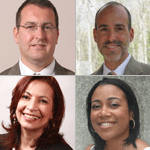 HIV/AIDS and the Aging Population: What's Going On?

Three experts on issues related to aging and HIV provide an in-depth overview of the stigma, health problems and quality-of-life concerns faced by HIV-positive people who are age 50 and older.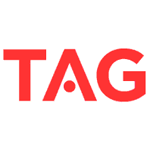 On a Darkling Plain -- the Years of Despair
"For most of the early 1990s, it seemed that the science of HIV treatment was going backwards," writes Mark Harrington of the Treatment Action Group. Here, Mark brings us through the early 1990s, up to when the death toll crested in 1995, the year when more Americans died of AIDS than died in the Vietnam War.


More Opinions & Perspectives:

HIV/STD TRANSMISSION & EDUCATION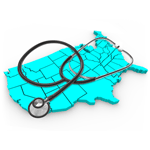 Geographic Differences in HIV Infection Among U.S. Latinos

In the U.S., Latinos face an HIV infection rate almost three times that of non-Hispanic whites. However, a closer look at the numbers tells a more nuanced story, complicated by geography and mode of transmission. This study illuminates the various HIV crises among America's diverse Latino population.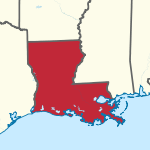 Louisiana: Baton Rouge Leads U.S. in AIDS Cases
Almost 20,000 people in Louisiana live with HIV, with the Baton Rouge and New Orleans metropolitan areas ranking first and fifth in AIDS cases in the U.S. The Louisiana Commission on HIV/AIDS and Hepatitis C is worried about rising infection rates, especially among African Americans.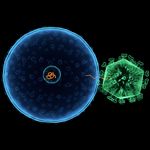 Cheap, Ultra-Sensitive Color Test Spots Early HIV, Cancer
Researchers in London say they have developed a test to detect viruses and disease biomarkers, including those for HIV and prostate cancer, that is 10 times more sensitive than the best tests available today.


More Headlines on HIV/STD Transmission & Education: