Mark S. King: Is There Pride in Being HIV Positive? (Video)

"During the Atlanta Pride parade and festival, I tried to reconcile my own 'HIV OUT' status with those who can't speak for themselves, and I investigated a simple question: If HIV is nothing to be ashamed of, can it be something to be proud of?"



Rae Lewis-Thornton: You Still Dating That Person Cause Why?
"He was handsome, drove a Mercedes Benz, had a lake view from both his bedroom and living room. I never came out of my pocket for a meal, ever. What more could a girl want? Especially a girl with HIV. I was plagued with the need to be loved."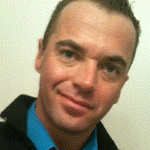 Aaron Laxton: Getting a Cold With HIV (Video)
"Many times when you are newly diagnosed there is a tendency to freak out and think that death is near when you get sick. This is not reality. We must learn that not everything that makes us sick is related to HIV or AIDS. Sometimes a cold or the flu is just that ... a cold or a flu."



Alive2: People Are More Terrifying Than HIV/AIDS
"It's more the people who worry me the most now that I know what to do with my health. ... It's really ironic that someone you have known for so long can turn into someone you never knew after all; they were a name and phone number you knew, that's all."


More Headlines From HIV/AIDS Blog Central:

Detail from:
"Whatacup," 2002
Chuck Ramirez

Visit the October 2012 Visual AIDS Web Gallery to view our latest collection of art by HIV-positive artists! This month's gallery, "Notes on a Steady Decline," is curated by Steven Evans.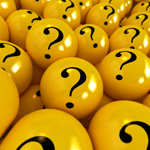 Frequently Asked Questions: Aging With HIV

TheBody.com's online experts answer a huge range of questions from people living with HIV, including many over the age of 50. We've compiled our experts' answers to some of the most common and important questions about aging and HIV.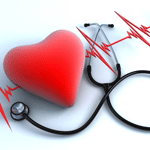 Cardiovascular Issues Can Affect Brain Health, Study Finds
Although today's HIV meds have made the onset of dementia much less likely, we're still seeing signs of memory and critical thinking loss in some people with HIV. New research explores whether heart problems may bear some of the blame.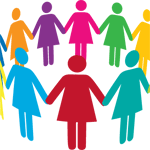 Pilot Program Increases Cervical Cancer Screening by 42 Percent Among Women Living With HIV
Because women with HIV have higher rates of cervical cancer than HIV-negative women, cervical cancer screening should be performed annually. However, many women never get screened. Here's how a program in St. Louis reversed the trend.


More Headlines on HIV Treatment & Health Issues:

How Should I Feel About My First Set of Lab Numbers?
(A recent post from the "I Just Tested Positive " board)

"I tested positive on Sept. 18. ... My doctor thinks my infection was in the last three or four months, but I think it could be earlier, as I've had no potential exposure in that time (aside from oral). My CD4 count has been 674 and 627 but what's confused me is my viral load of 47 and 43. Why is it so low, and will it continue to remain so? Is this my 'set point'? Is it possible I've not gone through my seroconversion yet and it is about to skyrocket?"

-- Souledout

Click here to join this discussion, or to start your own!

To do this, you'll need to register with TheBody.com's bulletin boards if you're a new user. Registration is quick and anonymous (all you need is an email address) -- click here to get started!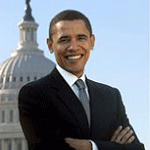 Only Stronger U.S. Leadership Can End the AIDS Epidemic, Activist Says

"Obama simply hasn't walked the walk when it comes to funding for AIDS," writes Mark Harrington of the Treatment Action Group. Harrington takes President Obama to task for what he feels are Obama's broken promises to lead the way toward an AIDS-free generation.



Activists Descend on Presidential Debate to Protest HIV Criminalization Laws
"Until we stop dealing with [HIV] as a crime and address it as a health issue, people are going to be afraid to get tested or treated," Andy Velez of ACT-UP said. On the night of the second presidential debate last week, Velez and other activists were on hand to protest HIV criminalization laws.



At the Center of Research: A Look Inside the National Institutes of Health
Join Positively Aware as it takes a look inside the offices of the U.S. National Institutes of Health, the massive government agency that is one of the driving forces behind HIV vaccine research and other efforts to thwart the virus.


More HIV News & Policy Headlines:

Robert T. J. (From Chicago) on "For Many Gay Men, We Must Come Out Twice"

"No matter who you are, coming out is not, will not, and probably never will be an easy thing to do. Being caught in the crevice between a rock and a hard place does not seem like such a bad option, especially when I think about making it clear to the people in my world that I am gay and HIV+."

Read the rest of this comment and join the discussion on this article!

Teniecka's Pregnancy Journal: "Expecting Number Four!"

Follow along as blogger Teniecka Drake recounts her fourth pregnancy while living with HIV, and she and her family prepare for the new arrival. "Of course, having gone through this three times previously I should know what to expect, right? Wrong!" she writes in her first entry.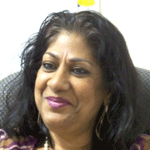 This Positive Life: Patricia Nalls, a Grandmother Living With HIV (Video)
When Patricia Nalls was diagnosed with AIDS in 1987, she thought she was the only woman living with HIV. She also never believed she'd live to see her children grow up. Now a grandmother, Patricia runs an influential Washington, D.C., women's organization that began as a small support group in her living room.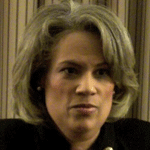 A Diva Talks About Social Media and HIV/AIDS (Video)
Here in the online HIV/AIDS community, it's hard to remember a time when Rae Lewis-Thornton wasn't the social media maven she is today. But believe it or not, she was resistant to blogging and tweeting at first. "I've taken this social thing and made it for a socially conscious cause," she says, "and it has reinvented me."


More Opinions & Perspectives:

Here at TheBody.com, we occasionally use the word "HIVer" to refer to people who are living with HIV, but a few people have told us they don't care for it. We want our site to be as comfortable a place to visit as possible, so we'd like to know: What do you think?

"HIVer" doesn't bother me at all.
I would prefer to see other words used.
It makes me cringe every time I see it.
Now that you mention it, it rubs me the wrong way.
Hop over to the interactive version of this poll on our Facebook page to let us know how you feel! (Privacy note! Keep in mind that Facebook is basically the opposite of Las Vegas: What happens there may be visible to all of your friends.)

HIV/STD TRANSMISSION & EDUCATION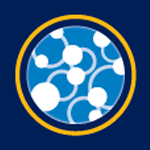 Black MSM Caught in HIV's Net by Complex Web of Factors

African-American men who have sex with men (MSM) remain disproportionately affected by the HIV epidemic in the U.S., while the causes of (and solutions to) the disparity defy easy explanation.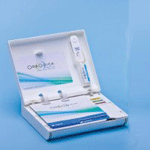 OraQuick Test Hits Markets, but Some Question Value for Low-Income People
With one in five Americans unaware they're HIV positive, many heralded the new at-home HIV testing kit as a powerful tool that can "change the game." However, Housing Works warns of the economic barriers that may prevent the test from reaching those who need it most.



HIV: Doctors Don't Ask, Patients Don't Tell
Many medical practitioners in the U.S. are reluctant to ask their patients to take an HIV test even though routine testing is recommended by national, state and local institutions, researchers have found.


More Headlines on HIV/STD Transmission & Education: