Nelson Vergel: Tips on Healthy Eating (Video)

In this 19-minute video, Nelson reviews foods that he uses and buys at the grocery store to stay healthy, minimize metabolic problems (insulin resistance, high cholesterol/triglycerides, blood sugar), and improve body composition and energy levels through the day.



Aless Piper: Fifteen
"It has officially been 15 years since I met Edward, in the course of a school project. ... I asked: 'Assuming every experience teaches us something, what has being HIV positive taught you?' His response? 'Humility, strength, courage, fear, hatred, pride.'"



Brandon Lacy Campos: Volttage, a Dating Site for POZitively Sexy People
"A hook-up site with financial backing that is aimed at eliminating stigma and supporting the HIV-positive community, AND -- here is the critical piece -- holding up and recognizing that HIV-positive people GET to be sexual beings, GET to be human, GET to be loved, GET to be objects of desire and GET to look in the mirror and feel wanted."



Rae Lewis-Thornton: Don't Take That Chance
"This is the bottom line, YOU JUST DON'T KNOW! You think you know. You pray you know, but at the end of the day, the only thing that you know for sure is two things: YOUR own HIV status and what your partner tells you."
I'm Tired of Being Treated Differently
(A recent post from the "Living With HIV" board)

"Since I became positive everything has changed. My longtime friend has a newborn and her husband isn't comfortable with me being around the baby. ... I just recently found out that other friends spent this weekend away (girls weekend) -- something we used to all do together -- and I wasn't invited. I called and asked why I wasn't told and the answer was, 'Well we didn't think you would be well enough to attend.' Isn't that my decision? I have been positive for four years, my VL is undetectable, my CD4 is over 600, I work a 9-to-5, care for my daughters, I'm not in a wheelchair or stricken with some deadly pox or something. I'm just sick of it, and tired of hearing the excuses people are making just because HIV/AIDS has a face on it for them now: MINE!"

-- Bensgirlfriend2

Click here to join this discussion, or to start your own!

To do this, you'll need to register with TheBody.com's bulletin boards if you're a new user. Registration is quick and anonymous (all you need is an email address) -- click here to get started!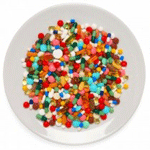 Could Vitamin Supplements Cause More Harm Than Good for HIVers on Treatment?

HIV physician-researcher Paul Sax, M.D., explains why recent study results will lead him to urge his patients to stop taking vitamins for general upkeep. "The only people benefiting from their daily intake are those in the $27 billion dollar/year vitamin industry," he writes.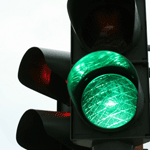 Starting HIV Treatment May Reduce Serious Non-AIDS-Related Diseases in Newly Diagnosed, Study Finds
Although it's well known how modern HIV treatment has dramatically reduced AIDS-defining illnesses, it's been less clear what impact it has on non-AIDS-defining illnesses (such as cardiovascular disease, cancers and psychiatric disorders), which are growing ever-more common as HIVers grow older.



Having a Baby When You Have HIV
People living with HIV now have several options when it comes to pregnancy. Longtime HIV activist and writer Mark Milano of AIDS Community Research Initiative of America provides an overview of the latest wisdom on getting pregnant while living with HIV.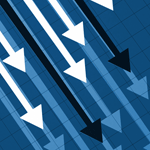 Virologic Failure Experienced by 12 Percent of HIV-Positive People With Persistent, Low-Level Viral Load
HIVers with a very low but still consistently detectable viral load are at a relatively low risk for having their treatment regimen stop working, Swiss researchers say -- especially if they adhere to their meds.


More Headlines on HIV Treatment & Health Issues:

Hey, nobody's perfect. We can all use a little nudge sometimes to help us remember our HIV meds, upcoming doctor's appointments, prescription refills and other tasks. Use TheBody.com's new free, private Personal Reminder Service to:


Receive a text message, email or voice mail when it's time for a medication dose.
Receive reminders before upcoming doctor's appointments.
Set up online prescription refills and deliveries via mail.
And much more!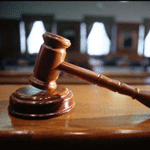 "Damned If You Don't": Examining the Canadian Supreme Court's Decision on HIV Disclosure

A major supreme court decision in Canada this month has spurred heated debate within the HIV community. Is the decision good or bad, and what does it mean for HIVers' risk of future prosecution for not disclosing their status before sex? Ken Monteith of PositiveLite takes a closer look.



IDWeek Is Alive With the Sound of Music
If you asked 100 HIV clinicians and researchers what the Von Trapp family has to do with HIV/AIDS, 99 would probably stare at you like you're insane. The 100th would be Trip Gulick.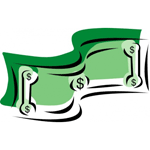 ADAP Waiting List Update: 104 People in 5 States as of Oct. 11
"With the recent receipt of the $75 million in ADAP [AIDS Drug Assistance Program] Emergency Relief Funding (ERF), states have made significant reductions in their waiting list numbers, but the potential for new waiting lists developing this fiscal year ... continues," the National Alliance of State and Territorial AIDS Directors reports.


More News & Policy:

Detail from:
"Flags," 1986
Brian Buczak

Visit the October 2012 Visual AIDS Web Gallery to view our latest collection of art by HIV-positive artists! This month's gallery, "Notes on a Steady Decline," is curated by Steven Evans.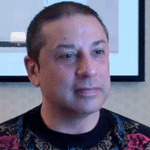 This Positive Life: Michael Storm (Video)

Michael Storm is a Latino immigrant who moved to the U.S. when he was only eight. Though he struggled with chronic depression, he chose to ignore his mental health -- which led to a breakdown shortly after his HIV diagnosis in 2007. Michael had to realize on his own that you must, first and foremost, self-care if you plan to live a healthy life.



For Many Gay Men, We Must Come Out Twice
"The stigma surrounding homosexuality and HIV go hand in hand," AIDS and LGBT advocate Kali Lindsey said on National Coming Out Day last week. "I took that risk and came out both times, because just as living as an openly gay man is the best way to combat homophobia, being open about my HIV status is critical to combating the stigma that surrounds this disease."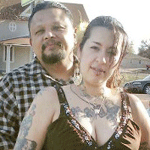 A Hope for Our Son
"I was diagnosed with HIV when I was 13. ... When we decided to try and get pregnant, we chose to do it naturally," writes Rica Rodriquez in a frank account of her and her partner's journey during her pregnancy.
Jason (From Florida) on "Truvada: Troubles Ahead?"

"I am in my 50s (HIV-) and had a need for PEP. The month-long regimen was Truvada and Isentress. During and at the conclusion the doctor suggested I consider Truvada as PrEP. For a number of reasons ... [c]onsistent condom use is a much more palatable alternative."

Read the rest of this comment and join the discussion on this article!

HIV/STD TRANSMISSION & EDUCATION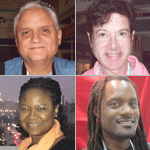 Word on the Street: PrEP for Gay and Bisexual Men

Is HIV pre-exposure prophylaxis (PrEP) another tool in the prevention tool belt or an incentive for unsafe sex? Opinions vary widely within the HIV community. Browse these perspectives from advocates, experts and researchers, and then contribute to the conversation yourself!



Even HIV-Positive Men With Undetectable HIV in Blood May Shed HIV in Semen
Recent study findings put a question mark over just how safe it may be for an HIV-positive man to have unprotected sex if his viral load is undetectable.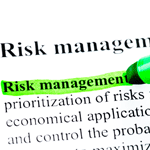 Methadone Reduces the Risk of HIV Transmission
HIV-positive injection drug users become less likely to transmit the virus if they're receiving methadone treatment or similar opiate substitution therapies, according to a newly published international study.


More Headlines on HIV/STD Transmission & Education: