Maria T. Mejia: Healthy Eating and Juicing

"I have always been asked how I keep myself looking young and fit and [how] I rarely get sick. Also, many people ask me about my skin and hair. So now I will let you in [on] what I do and what I take."



Reggie Smith: The Black Church, HIV and Love
"The church is a great place to spread love. So why has fear and ignorance kept many ... churches from using their influence to speak to the hearts and minds of their parishioners about the spiritual, mental and emotional effects of the AIDS plague?"



Rae Lewis-Thornton: Change Your Location
"You must be willing to make the changes in your life to get to that next level. ... You cannot continue to live in the sameness and expect newness. Albert Einstein put it this way: 'Insanity is doing the same thing over and over again and expecting different results.'"



Dave R.: 140 Ways to Hate; Just One to Despair
"One of the few advantages of getting old is knowing that you really don't have to put up with other people's crap anymore. That said, the first hate mail that hit my inbox shocked me more than I expected."


More Headlines From HIV/AIDS Blog Central:

John J (From Philadelphia) on "Barebacking, Unbridled: Thoughts From the HIV Community on Unprotected Sex"

"You can blame most barebacking on drugs. ... It's a vicious cycle: Drugs cause HIV and HIV encourages drug use and thus the spread of HIV. When the rest of the gay community stops dividing us into clean and dirty groups, then maybe HIV can be better dealt with and its spread decreased."

Read the rest of this comment and join the discussion on this article!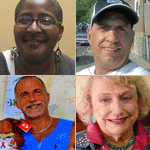 Word on the Street: Advice on Aging Well With HIV

With proper treatment and adherence, more and more HIV-positive individuals are living long and healthy lives. Still, aging well can be a challenge, especially when dealing with HIV. So we asked HIV survivors and thrivers what their advice is for living a healthy, happy life with HIV well into your 50s and beyond.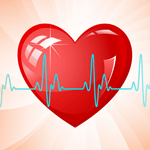 People With HIV May Be More at Risk for Early Onset, Late Diagnosis of Heart Disease, Study Finds
HIV-positive people may be more likely to have an urgent need for cardiac intervention than those without HIV, according to newly presented study results. The results suggest that inadequate screening may bear at least part of the blame.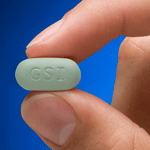 Stribild (a.k.a. "Quad") Performs Well for People Over 50, Study Finds
As the HIV community grows older, the HIV research spotlight is shifting with it. A special study of the newly approved four-in-one pill Stribild compared how well the drug works in HIVers over 50 compared to younger people.



In U.S., Fewer HIV-Positive People Are in Care Than You May Think
Only a quarter of all Americans living with HIV have an undetectable viral load, according to a newly released analysis from the U.S. Centers for Disease Control and Prevention. The analysis also shows how much race/ethnicity, age, gender and risk group all play into the odds that a person will be in HIV care and on treatment.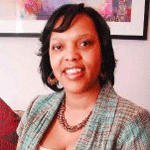 How One Therapist Empowers HIV-Positive Women to Care for Themselves
"Women in our society are rewarded for taking care of other people," writes Kesha Burch, L.C.P.C, of the Chicago Women's AIDS Project. Find out why Burch believes that HIV-positive women can use those same healthy relationship skills to take the reins of their own health.


More Headlines on HIV Treatment & Health Issues:

How Do I Help My Brother Get Better Treatment?
(A recent post from the "Living With HIV" board)

"My brother ... has not been on any meds. He advised me that he has had HIV for about six years and has never told anyone but his late godmother, who has since passed away. He was placed in the ICU and discovered he had an infection in his lungs. He made a full recovery. However, he has lost about 30 pounds in a 6-month period. He is not eating or holding the food down. ... He just feels weak and spends most of the day asleep. ... We go see the doctor on the 17th, but they always ask me to leave out the room (the doctor does). But [my brother] never asks questions. Is this something that is normal? What can I do?"

-- Sunshine87

Click here to join this discussion, or to start your own!

To do this, you'll need to register with TheBody.com's bulletin boards if you're a new user. Registration is quick and anonymous (all you need is an email address) -- click here to get started!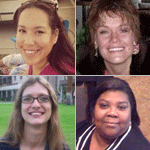 Caring for HIV-Negative Kids (and Yourself) in an "HIV Family"

What happens after your baby is born? How do moms living with HIV deal with stigma and disclosure when it comes to their children -- and how do they stay mindful of taking care of themselves? Four HIV-positive moms discuss these vital issues.



Peer Navigators Help Others After Finding Their Own Way
Juan Mercado grew up on the West Side of Chicago, and was forced to grow up to be a man -- fast. "I was looking for love or a father figure in all the wrong places," he writes. Today, Juan gets to assume the mentor role to HIV-positive individuals in need at the HIV service organization Test Positive Aware Network.




Michael Kearns: The Truth Is Bad Enough (Audio)
Michael Kearns was the first Hollywood actor on record to come out as gay, which he did in the mid-1970s. Two decades later, he announced on Entertainment Tonight that he is HIV positive. Listen in as he discusses his history-making career, his new book and HIV-positive fatherhood with POZ I AM radio.


More Opinions & Perspectives:

Detail from:
Untitled, 1980
Tim Greathouse

Visit the October 2012 Visual AIDS Web Gallery to view our latest collection of art by HIV-positive artists! This month's gallery, "Notes on a Steady Decline," is curated by Steven Evans.


HIV/STD TRANSMISSION & EDUCATION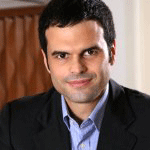 The Nuts and Bolts of HIV Pre-Exposure Prophylaxis (PrEP) in the Real World

Now that we've got a drug that's approved to prevent HIV, how do we actually go about dispensing it responsibly? Antonio Urbina, M.D., guides us through the fundamentals of PrEP and explains how the health care community should approach giving Truvada to HIV-negative people.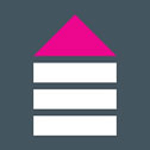 The "Forgotten Population": Heterosexual Men of Color and HIV
"Not having prevention and outreach strategies that target straight men creates a two-fold, cycle feeding, problem," explains Lucile Scott of Housing Works. "Not only does it cause straight men to have the illusion that they are not at risk ... it also drives those who do not know their status further from the spotlight, perpetuating the original lack of risk awareness."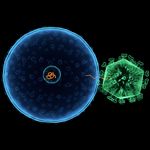 STIs: What Role Do They Play in HIV Transmission?
Sexually transmitted infections (STIs) increase the risk of HIV transmission for positive people and the risk of HIV infection for negative people. To understand how this happens, we first need to understand how STIs affect our bodies -- and why a phenomenon known as inflammation plays a critical part.


More Headlines on HIV/STD Transmission & Education: