Does Being HIV Positive Decrease My Levels of Testosterone?
Why do HIV-positive men experience testosterone deficiency more than HIV-negative men? What can I do to treat it?

Nelson Vergel responds in the "Nutrition and Exercise" forum



How Can a Long-Term Survivor Find More Motivation to Keep Going?
I have been HIV positive for 18 years. I feel like my entire identity has been taken away by HIV. I am a physician myself, but therapy and meds don't seem to help. I spend most days in bed and have become 50 pounds overweight. I see little reason to go out and feel like I'm poison. I know there are lots of solutions to try, but nothing has worked for me so far. What can I do?

Nelson Vergel responds in the "Aging With HIV" forum
What Are Some Safer Sex Activities for Mixed-Status Couples?
I am HIV negative, but my partner was recently diagnosed with HIV. We have been together for a couple of months, and have only done mutual masturbation, kissing (not deep), nipple licking and oral sex. The last time we had sex was five days ago, so I'm waiting until after the three-month window period to get tested. However, could I be infected? Which sexual activities reduce the risk of transmission?

Shannon R. Southall responds in the "Safe Sex and HIV Prevention" forum
Do I Have to Tell My Life Insurance Company I'm HIV Positive?
My current job provides free group life insurance, which is a basic plan that covers accidents in the workplace. I purchased an additional policy to increase the death benefit, but the life insurance company does not know I'm HIV positive. Am I legally required to tell them my status?

Jacques Chambers, C.L.U., responds in the "Workplace and Insurance Issues" forum



Help! My New Co-Worker Keeps Asking if Other Employees Are Gay!
My new co-worker constantly asks me if other fellow co-workers are gay. I'm not gay myself, but this makes me very uncomfortable, especially because I have a feeling she discriminates against gays. I haven't brought this up with my supervisor yet, but should I?

Jacques Chambers, C.L.U., responds in the "Workplace and Insurance Issues" forum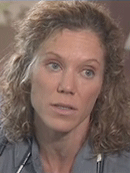 We're happy to announce that Lynn E. Taylor, M.D., F.A.C.P., is now on hand to answer your questions in the Hepatitis and HIV Coinfection forum! Dr. Taylor brings her expertise as an HIV specialist, researcher and lecturer, particularly when it involves HIV and coinfections with hepatitis C and hepatitis B.

Learn more about Dr. Taylor, and ask her a question in the Hepatitis and HIV Coinfection forum!

Can I Take My Partner's Meds While I Wait for My Prescription Refill?
I was diagnosed in 2006 and have been on meds ever since. I currently take Kaletra (lopinavir/ritonavir) and Epzicom (abacavir/3TC, Kivexa). However, my prescription runs out in a few days and it'll take about two weeks before I receive more from ADAP. My partner takes Atripla (efavirenz/tenofovir/FTC). Would it be wise to take his Atripla until my meds get here?

Benjamin Young, M.D., Ph.D., responds in the "Choosing Your Meds" forum



What Is Peripheral Neuropathy and Are My Meds Causing It?
Sometimes my right ankle falls asleep and gets very weak because of pain and electric-like jolts. I have fallen a couple of times because of this. I recently had a nerve conductivity test which was positive for neuropathy. What is neuropathy and what are its causes? Is it because of the Isentress (raltegravir) and Truvada (tenofovir/FTC) I'm taking, or HIV itself?

Keith Henry, M.D., responds in the "Managing Side Effects of HIV Treatment" forum


More Questions About HIV/AIDS Treatment:

What Caused Me to Start Committing Crimes?
I was diagnosed with HIV in 1990 and AIDS in 1997. I recovered but things got really bad again last year. I've been a law-abiding citizen for most of my life, but now I'm facing prison time for numerous burglaries I committed over the past year. I don't know why I did it. I've always worked for everything I've owned until now. Please help me understand what's gone wrong with my mind.

David Fawcett, Ph.D., L.C.S.W., responds in the "Mental Health and HIV" forum



Does HIV Cause Cardiovascular Inflammation?
I read that HIV can cause cardiovascular inflammation, but I'm not sure if this is caused by the virus or the medications. Does a low viral load decrease inflammation? I am concerned because I've been positive since 1988 and am not on any medications. My CD4 count stays around 650 and my viral load fluxuates between 3000 and 6000.

Nelson Vergel responds in the "Aging With HIV" forum
Detail from:
"Disneyland, California, 1979. Photograph by TSENG KWONG CHI, from the Expeditionary Self-Portrait Series 1979-1989."

Visit the October 2012 Visual AIDS Web Gallery to view our latest collection of art by HIV-positive artists! This month's gallery, "Notes on a Steady Decline," is curated by Steven Evans.


Started Meds With a Low CD4 Count: Will I Ever Get to 500?
I started Atripla (efavirenz/tenofovir/FTC) with a CD4 count of 15. I'm not sure how long I was infected before starting treatment. After six months on Atripla, my viral load is undetectable, but my CD4 count is still around 155. Should I be worried? Will I ever be able to get my CD4 count up around 500?

Mark Holodniy, M.D., F.A.C.P., C.I.C., responds in the "Understanding Your Labs" forum
Where Are We With HIV Cure Research?
How long do we have to wait before we see an HIV cure? How far along are we and where can I learn more?

Nelson Vergel responds in the "Nutrition and Exercise" forum



Recent Meningitis Outbreak Among HIV-Positive Men in New York City
On Sept. 27, the New York City Dept of Health reported that they were investigating "a cluster of invasive meningococcal disease, commonly known as meningitis, among gay men and men who have sex with men." The four most recent cases were among men living with HIV, but the report does not mention any specifics about their health or current meds. It mentions that people living with HIV are more at risk than the general population for contracting meningitis. What precautions do we need to take?

Joseph P. McGowan, M.D., F.A.C.P., responds in the "Choosing Your Meds" forum
Can HIV Be Transmitted Through Rubbing My Eyes?
I work in a healthcare setting where recently an HIV-positive patient fell onto the floor and several of us had to pick him back up and change his dressing. I wasn't wearing gloves and I held him by the shoulders. He was very sweaty, but there was no visible blood. Moments later, a co-worker came to help and I put on some latex gloves. After we were finished, I removed my gloves and rubbed my eyes. Is this a risk for HIV?

David Wohl, M.D., responds in the "Safe Sex and HIV Prevention" forum