Alive2: Don't Think You Can't Learn More About HIV

"When I came to [TheBody.com] I wasn't as knowledgeable about much of anything involving HIV/AIDS; I wasn't sure what the numbers meant, much less how they affected my health. ... After days turned into months, I began to start to know enough information to become my own best advocate."



Aaron Laxton: Vote or Die (Video)
"As much as activists get noticed, there is something that every person can do that has the potential of changing society: voting! I encourage all of my viewers to register to vote and, on Nov. 6, 2012, to let your voice be heard."



Rae Lewis-Thornton: Surrendering to Self-Care (Video)
"Even Jesus took time to renew. Self-care does not mean that you are weak, it just means that you are trying to be the best that you can be. Take the time that you need to be your best! I give you permission."



Reggie Smith: Having Children, and the Way of the World
"Having something to look forward to, like children, has had a very positive and healing effect on my life. ... Having HIV should not deprive anyone of having the experience of parenthood."


More Headlines From HIV/AIDS Blog Central:

"Michael (From Los Angeles) on "Police Video Prompts Allegations of HIV Discrimination"

"Maybe he should have disclosed to the HIV-positive woman that he is stupid first. Isn't that something she should know before dealing with him, to spare her the harassment she encountered because of his stupidity?"

Read the rest of this comment and join the discussion on this article!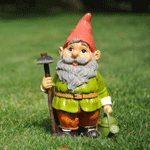 "Premature Aging" and HIV: Dispelling Myths and Calculating Risk

Here's the bottom line on "accelerated aging" among people with HIV: It's probably not as bad as you think. New research is rewriting much of what we thought we knew about aging and HIV.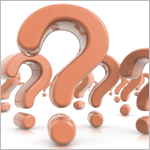 Frequently Asked Questions About HIV & Pregnancy
Are you concerned about getting pregnant in the presence of HIV -- issues such as planning to conceive safely and choices around testing and treatment for your newborn? TheBody.com's experts have answered just about every pregnancy-related question under the sun.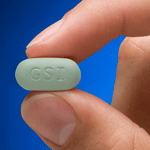 Stribild (a.k.a. "Quad") May Slightly Outperform Other Popular First-Line Options, Study Finds
The newly approved four-in-one drug Stribild stands up against both Atripla and a regimen comprised of Norvir, Reyataz and Truvada, according to combined results from three 48-week studies.



Ongoing HIV Infection Could Explain Low CD4 Counts Despite Undetectable Viral Loads, Study Suggests
Even if people start HIV treatment late, they still have a good chance at recovery. However, not everyone benefits equally. For instance, some people seem to have poor CD4 count gains even when HIV meds are working well. New research explores why.



A Diva Talks About 25 Years on HIV Meds (Video)
Rae Lewis-Thornton's list of past treatment regimens reads like a history of HIV drug development -- because it is. She shares her experiences with "all the nucleosides" -- starting with Retrovir, the first HIV drug -- and the mixed blessing of hope and crippling side effects that came with the earliest protease inhibitors.


More Headlines on HIV Treatment & Health Issues:

Hey, nobody's perfect. We can all use a little nudge sometimes to help us remember our HIV meds, upcoming doctor's appointments, prescription refills and other tasks. Use TheBody.com's new free, private Personal Reminder Service to:


Receive a text message, email or voice mail when it's time for a medication dose.
Receive reminders before upcoming doctor's appointments.
Set up online prescription refills and deliveries via mail.
And much more!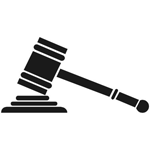 Minnesota Appeals Court Reverses Conviction in HIV Transmission Case

The Minnesota Court of Appeals has reversed the conviction of an HIV-positive man who was accused of passing the virus to another man through unprotected sex. The court ruled that the statute under which the man was tried was ambiguous.



How Virginia Kept the Pills Coming to ADAP Clients on Its Waiting List
"No one enjoyed the ADAP [AIDS Drug Assistance Program] waiting list experience, but sometimes adversity produces remarkable things," the National Association of People With AIDS reports. NAPWA interviewed the head of Virginia's ADAP to find out how he kept the HIV meds flowing even after funding had dried up.


More HIV News & Policy Headlines:

Detail from:
"Hello From Bertha Still," 1984
Mark Morrisroe

Visit the September 2012 Visual AIDS Web Gallery to view our latest collection of art by HIV-positive artists! This month's gallery, "Elegy for a Queendom That Never Became," is curated by Quito Ziegler.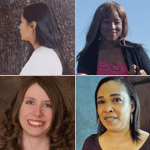 Word on the Street: What Did You Expect While You Were Expecting?

When you're an HIV-positive mom-to-be, there's no such thing as having "too much" information. We asked a bunch of moms who've been there: What do you know now about having a baby while HIV positive that you wish you'd known at the time you were pregnant?



The Golden Girls (and Boys): What It's Really Like to Grow Older With HIV/AIDS
We invited four people older than 50 who are living with HIV to sit down and talk to each other about their lives, the challenges they face, and the successes they have achieved over the years.



All Jeff Keller Wants Is a Little Respect for People With HIV
Jeffrey Keller writes and teaches about HIV, and has made valuable contributions to the AIDS movement. He is the kind of lawyer -- and man -- who fights against injustice at every turn. If his work doesn't tell you that, then the "Respect Everyone" tattoo on his inner right forearm will.


More Opinions & Perspectives:


Navigating the joys and challenges of having babies while living with HIV can be daunting. But many families have done it before, as have many health providers. Check out TheBody.com's Spotlight Series on Pregnancy & HIV for information, stories and advice that we hope will help you on your journey.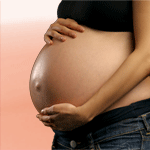 Let's Talk About Having Babies -- Before and After HIV/AIDS
What's it like being pregnant and living with HIV? Four HIV-positive moms from different parts of the United States chat about their experiences.

Caring for HIV-Negative Kids (and Yourself) in an "HIV Family"
What happens after your baby is born? Our four HIV-positive moms discuss this vital issue.

Teniecka's Pregnancy Journal, Entry #1: Expecting Number Four!
Follow along as blogger Teniecka Drake recounts her fourth pregnancy while living with HIV, and as she and her family prepare for the new arrival.


HIV/STD TRANSMISSION & EDUCATION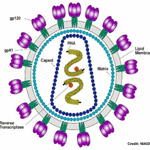 From Exposure to Infection: The Biology of HIV Transmission

One way HIV is transmitted is through sex -- and the journey begins with exposure. Join James Wilton of the Canadian AIDS Treatment Information Exchange as he demystifies the journey that HIV takes from the time someone is first exposed through the effects that infection have on a person's immune system.



OraQuick In-Home Rapid HIV Test Available for Purchase Online
The OraQuick over-the-counter, in-home rapid HIV test, which was approved in the U.S. earlier this year, has recently become available for purchase online at a cost of $39.99.


More Headlines on HIV/STD Transmission & Education: