Stopped Doing Drugs, but Still Impotent: What Can I Do?
It's been more than three years since I abused any substance or had sex. I have some desire for sex but I am completely impotent. The doctor has found nothing wrong physically. Life without any sex seems worthless; I'm starting to feel like my only answer is either to start using drugs again or stop taking my HIV meds and give up completely. I am very depressed and desperate over this situation, and the psychiatrist has been of no help. Can you give me any advice about this problem, or recommend something to read to help me deal with it?

David Fawcett, Ph.D., L.C.S.W., responds in the "Mental Health and HIV" forum



How Can I Increase My Appetite?
I started treatment a few months ago. My viral load was 450,000 and my CD4 count was only 12. My viral load has gone down very quickly with treatment, but what's bothering me is my complete loss of appetite. I never get hungry, and the thought of food is pretty gross since I started treatment. I've lost about 5 pounds a month, and I really don't want to lose any more. I'm taking Atripla (efavirenz/tenofovir/FTC), Bactrim (co-trimoxazole), Celexa (citalopram) and Zithromax (azithromycin). I lost my appetite before I started taking all these pills, but they seem to have made it worse. What can I do to get my appetite back?

Nelson Vergel responds in the "Nutrition and Exercise" forum
Did Our Foreplay Put My Friend at Risk for HIV?
I'm a bottom and my viral load has been undetectable for over a year now; my friend is an HIV-negative top. We recently got together, and for about two minutes he very gently penetrated the head of his penis in and out of my anus before putting on a condom. He is uncircumcised. It wasn't rough at all and there was no blood involved. How risky was this encounter?

Erik Glenn, M.A., responds in the "Safe Sex and HIV Prevention" forum
What Are the Rules for How Much I Can Earn While on SSDI?
Is it true that, if/when someone goes back to work while receiving social security disability insurance (SSDI), he or she can't earn more than around $700 per month? How does this work?

Jacques Chambers, C.L.U., responds in the "Workplace and Insurance Issues" forum

Navigating the joys and challenges of having babies while living with HIV can be daunting. But many families have done it before, as have many health providers. Check out TheBody.com's Spotlight Series on Pregnancy & HIV for information, stories and advice that we hope will help you on your journey.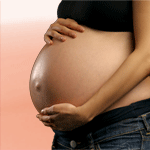 Let's Talk About Having Babies -- Before and After HIV/AIDS
What's it like being pregnant and living with HIV? Four HIV-positive moms from different parts of the United States chat about their experiences.

Caring for HIV-Negative Kids (and Yourself) in an "HIV Family"
What happens after your baby is born? Our four HIV-positive moms discuss this vital issue.

Word on the Street: What Did You Expect While You Were Expecting?
Eight birth mamas share lessons learned from their HIV-positive pregnancies.


How Can I Get Rid of Unwanted Back and Neck Fat?
I'm one of those men who have "buffalo humps" on the backs of their necks. I'm extremely self-conscious about it. Is there anything I can do about this condition?

Gerald Pierone, M.D., responds in the "Facial Wasting" forum
When Should I Start Taking HIV Meds?
I was recently diagnosed with HIV. My T-cell count is 575 and my viral load is 450. My doctor, who works at a world-renowned clinic, said that at this point I don't need to start HIV meds. At what point should I begin to take them? Do you think I should be on them now?

Nelson Vergel responds in the "Aging With HIV" forum



Is Atripla Safe During Pregnancy?
My doctor prescribed Atripla (efavirenz/tenofovir/FTC, known as Tribuss in some countries) to me. I read the leaflet inside the box, and it said that this medication is not recommended for women who intend to be pregnant. I want to start trying to have a baby in five or six months. Should I start taking the medication anyway?

Keith Henry, M.D., responds in the "Managing Side Effects of HIV Treatment" forum



How Do My HIV Meds Mix With Food and Dairy?
I became HIV positive about five months ago and started taking meds right away; I take Epivir (3TC, lamivudine), Sustiva (efavirenz, Stocrin) and Viread (tenofovir). Can I eat any food with, or after taking, my meds? What about milk and other dairy products?

Benjamin Young, M.D., Ph.D., responds in the "Choosing Your Meds" forum
Just Tested Positive: Care to Share Thoughts?
(A recent post from the "I Just Tested Positive" board)

I tested positive 8/28/2012, a couple weeks ago, and I just got back from the doctor in regards to my blood work. He said it was good … but I don't know if he was just saying that to make me feel better?

The only person that knows I'm positive is my best friend and he is moving due to work. Joined this forum/site to I guess chat with people on the same boat or people that have gone through this or are going through this. I just wanted to say hi, and maybe find friends, email buddies, etc. Anyone interested? -- Jordan

Click here to join this discussion, or to start your own!

To do this, you'll need to register with TheBody.com's bulletin boards if you're a new user. Registration is quick and anonymous (all you need is an email address) -- click here to get started!
Can I Kiss My Long-Distance Lover?
I'm in a long-distance relationship with a girl I've met only a few of times; we've never kissed. We're going to meet again soon, and looking forward to kissing and sexual contact. The problem is that she has had an oral herpes sore in the past. What are my odds of acquiring herpes? Is there anything I can do to significantly reduce my risk?

Shannon R. Southall responds via the "Choosing Your Meds" forum



Can I Have Dental Surgery While My CD4 Count Is Low?
My front upper two teeth need to be removed and replaced with implants soon. My CD4 percentage is 10 and my CD4 count varies from 140 to a little over 200. My HIV doctor would like me to avoid the dental work if I can, but my teeth are sore and I don't think I can wait until my CD4 count climbs over 300 as my doctor would like. What do you think?

Benjamin Young, M.D., Ph.D., responds in the "Choosing Your Meds" forum
What Do the "Titer" Results for Syphilis Mean?
I have read a number of responses about syphilis testing and results, but I am totally unclear about what the titer results mean. Is 1:2 low or high? Is 1:16 better or worse than 1:8? The display of titer results in the form of a mathematical ratio has me confused, and if the numbers bounce around I cannot tell if it's getting better or worse. Would you please clarify?

Joseph P. McGowan, M.D., F.A.C.P., responds in the "Choosing Your Meds" forum