David Fawcett: Dark Side of "Poz Envy"

"It began rather insignificantly but quickly escalated. ... I mentioned a new service for people living with HIV and one man asked, 'Why do the positive guys get everything? What about us negative guys?'"



Rae Lewis-Thornton: The Pesky Details
"I waited for his response. I didn't fill that moment of silence with chatter. I waited. Waited for him to tell me what was acceptable for him, with the understanding that each of us has to make the best decisions for our life and body. At the end of the day, I have to be a woman and accept it."



Justin B. Terry-Smith: Justin & Phil Become Foster/Adoption Parents (Video)
"With the feelings that came with my HIV diagnosis, also went the feelings that I would ever hear anyone call me Dad. After my diagnosis, the idea of being a father just went away, because I didn't feel like I could ever do it while being HIV positive."



Brooke Davidoff: Life, Death and Photographs
"When my father died it was one of the first things I realized. ... For every 25 pictures of my mother and me, there is maybe one of my father and me. ... Am I the only one of the family who even thinks I could die at any time, and my son would be left pictureless?"



Dave R.: Self-Protection Against Cyber Haters and Other Bullies
"The actions of HIV-positive-haters online indicate a need for power, subjugation and domination of their victim, and the more you react to their provocation, the more that need is fulfilled."


More Headlines From HIV/AIDS Blog Central:

Detail from:
"The Sickness of Beauty (Beauty Pageant Scene)," 1998
Yolanda

Visit the September 2012 Visual AIDS Web Gallery to view our latest collection of art by HIV-positive artists! This month's gallery, "Elegy for a Queendom That Never Became," is curated by Quito Ziegler.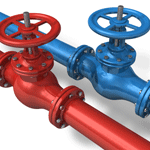 Once-Weekly and Once-Monthly HIV Meds in the Pipeline: Studies From ICAAC 2012

Two HIV drugs in development show promise for less-frequent dosing, recent research has found. One of the drugs, a fusion inhibitor (remember those?), could make once-a-week HIV medication a reality. The second drug, an integrase inhibitor, showed a potential to control HIV for up to one month per dose.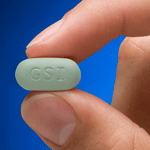 Stribild ("Quad") Recommended as Alternative First-Line HIV Treatment Regimen by U.S. Guidelines Panel
The newly approved four-in-one HIV drug Stribild, also known as the "Quad," has gotten a tentative nod from the panel of experts that revises the official U.S. HIV treatment guidelines for adults and adolescents. The panel recommended the drug as an "alternative" first-line antiretroviral treatment regimen, placing it below the four existing "preferred" regimens.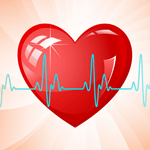 HIV Status Tied to Greater Risk of Death Following Heart Attack
HIV-positive people who are hospitalized with acute myocardial infarction are more likely to die than their HIV-negative counterparts, U.S. researchers have found. The findings add to the growing body of evidence suggesting that close monitoring of heart health is particularly important for people with HIV.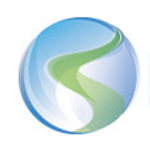 Website Offers Access to HIV Meds for Some Uninsured Americans
"HarborPath, a new non-profit organization, has been established to create a program that offers a single place where uninsured HIV-positive people who otherwise qualify for manufacturer-sponsored patient assistance programs can apply for and receive their medications," reports Enid Vazquez for Positively Aware.


More Headlines on HIV Treatment & Health Issues:

Got Tips on Dealing With Memory Problems?
(A recent post from the "Living With HIV" board)

"I started meds for the first time a couple years ago since being diagnosed in 2000. I was having mild memory/concentration problems, which have improved. I'm undetectable, good T cell count, and live in a large metro area with lots of support venues, but I still don't reach out sometimes, due to some shame and financial fear about memory symptoms. Just interested in any feedback."

-- just4247

Click here to join this discussion, or to start your own!

To do this, you'll need to register with TheBody.com's bulletin boards if you're a new user. Registration is quick and anonymous (all you need is an email address) -- click here to get started!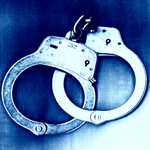 Police Video Prompts Allegations of HIV Discrimination

A police video out of Michigan appears to show an officer discovering that a woman in a car he had stopped was HIV positive, and then telling her that she's obligated to disclose her status before he touches her because "I don't want to catch something." The American Independent reports.


More HIV News & Policy Headlines: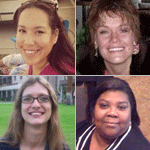 Let's Talk About Having Babies -- Before and After HIV/AIDS

What's it like being pregnant and living with HIV? Four HIV-positive moms from different parts of the United States gathered to chat about where they each sought support while pregnant, how they coped with the first uncertain weeks of their infants' lives, and much more.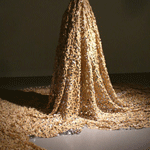 HIV+ Artist Lifts the Veil Off "All My Little Failures"
Visual artist Andrew McPhail thinks about his art "in terms of being a person with HIV and how if I didn't tell you I had HIV, you probably wouldn't know." In an interview with RonniLynn Pustil, McPhail discusses how he mixes tragedy, humor, burkas and Band-Aids to create art.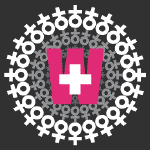 U.S. Positive Women's Network Devastated by Murder of HIV-Positive Woman
In the wake of the murder last week of Cicely Bolden, who was killed by her partner after disclosing her HIV status, one of the most prominent women's HIV organizations in the U.S. calls for the federal government and policymakers to take seven immediate actions.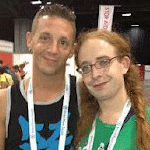 Transwomen and HIV, With Dee Borrego (Audio)
Devarah "Dee" Borrego is a 28-year-old, HIV-positive transwoman, and a founding member of the U.S. Positive Women's Network. Listen in as she joins POZ I AM Radio host Robert Breining to discuss her activism and how HIV affects transwomen.


More Opinions & Perspectives:

Penny (From New York) on "The Horror of HIV/AIDS: The Murder of Cicely"

"Saying the diagnosis is no longer a 'death sentence' is not true for many of us. It also confuses people into thinking that all they have to do is swallow some pills daily and they are fine. ... There is no remission for this virus, and add that with the stigma, the cost of the medical bills and just everyday life; and in my opinion, that is a death sentence."

Read the rest of this comment and join the discussion on this article!

HIV/STD TRANSMISSION & EDUCATION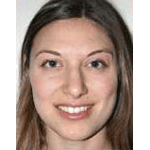 Ask the HIV Specialist: How Safe Is Safe?

"Last night while masturbating, some of his semen got on my hand, and I had an open cut. I have not been able to sleep," writes one Positively Aware reader. Join Helen C. Koenig, M.D., M.P.H., as she guides sero-discordant couples (where one partner is positive and the other isn't) through the ins and outs of HIV transmission.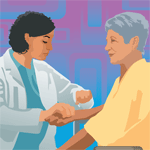 Five Reasons Why Seniors Are at Risk for HIV
When many people think about who is at risk for HIV/AIDS in the U.S., the term "Baby Boomers" doesn't often come to mind. But it should: In 2009, an estimated 17 percent of all new HIV diagnoses in the U.S. were among people age 50 or over. Take a look at what makes this group more vulnerable to the virus.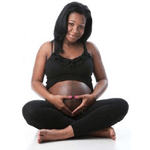 HIV and Pregnancy: Keeping Yourself and Your Baby Healthy
Pregnancy can be an exciting time, and a wonderful experience. The goal of every pregnancy should be to have a healthy mother and a happy, healthy baby. John Verna, M.S., P.A.-C., shares what you can do before, during and after delivery to decrease the chances of transmitting HIV.


More Headlines on HIV/STD Transmission & Education: