Rae Lewis-Thornton: The Horror of HIV/AIDS and the Murder of Cicely Bolden

"I understand what must have gone through Cicely's head. It had probably gone to the point of no return and she just didn't know how to say it. Then after the sex, she started to feel remorse. She needed to be honorable. ... So she told. She told. She told. She told, and telling cost her her life."



Aaron Laxton: HIV Anti-Criminalization (Video)
"HIV criminalization affects all of us. ... These laws are highly prejudicial and completely draconian. Here in Missouri where I live, simply having sexual contact with another person [when you're HIV positive] is a class-B felony."



Reggie Smith: It's Time to RISE4WAR!
"The acronym WAR (Wellness, Awareness, Recovery) speaks to both the major issues that experience has taught us that we need to address in order to overcome HIV, and the fact that WE ARE AT WAR with HIV!"



Ed Perlmutter: Start Where You Are, Use What You Have, Do What You Can
"I continue to believe that HIV testing should be as routine as cholesterol testing and offered in a similar manner. ... [I]f I didn't already know I had the virus, I'd have no interest in giving myself a home HIV test to find out that truth. At-home HIV testing is nothing like an at-home pregnancy test."
CR (From Davis, Calif.) on "Barebacking, Unbridled: Thoughts From the HIV Community on Unprotected Sex"

"I'm really saddened to see how barebacking has been glamorized and popularized over the last several years, especially amongst the teens & young adults. ... It's irresponsible, and coincides with the noticeable silence and lack of discussion we now have in our culture about HIV/AIDS that had been such a large part of life in the '80s & '90s, and thus saved lives. This, in turn, coincides with rising infection rates among young gay men. Do we see a pattern here?"

Read the rest of this comment and join the discussion on this article!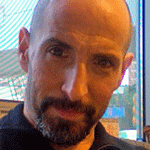 HIV JournalView: Top Published Research of the Past Month

Hundreds of HIV-related studies are published every month. But only a few are likely to immediately impact HIV care in the U.S. Take a stroll with David Wohl, M.D., as he walks us through some of the most noteworthy HIV research recently published in medical journals.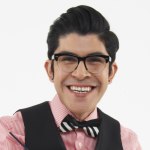 Mondo Guerra on Adherence: How to Fashion Your HIV Treatment Plan
Mondo Guerra rose to fame in 2010 with his run -- and public HIV disclosure -- on Project Runway. As he explains in this interview, he's now the spokesman for Project I Design, a campaign encouraging people with HIV to work with their doctors to tailor the treatment plan that's right for them.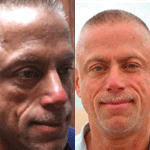 The Mirror Has Two Faces: A Personal Account of Using Facial Filler for Lipoatrophy
Jeff Berry, the editor of Positively Aware, recently decided to give the facial filler treatment Sculptra a second shot, 11 years after a "discount" Sculptra treatment yielded unsatisfying results. Check out his blow-by-blow recap of the experience.


More Headlines on HIV Treatment & Health Issues:

Stuck in Neutral
(A recent post from the "Gay Men" board)

"My roommate, who used to be my partner, we have lived together now for 11 years. He is a great guy; however, 10 years ago he decided to cheat on our relationship and brought HIV home to us. ... I work my tail off outside the home full time and live a pretty good life; however, I am so darn lonely. I need friends, I need love, I need to figure out what to do. I feel like I am stuck in a no-win relationship. ... I know you all will say just leave. Well, that is easier said than done. At any rate, I need friends maybe more. So if you can find it in your heart to write me a line or two, that would be great."

-- razorcut

Click here to join this discussion, or to start your own!

To do this, you'll need to register with TheBody.com's bulletin boards if you're a new user. Registration is quick and anonymous (all you need is an email address) -- click here to get started!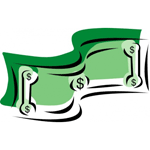 ADAP Waiting List Update: 170 in 6 States as of August 30

Thanks to emergency funding released by the Obama administration this summer, AIDS Drug Assistance Programs (ADAPs) have been virtually eliminated in the U.S. But the funding only provided a temporary bandage on a problem that still lacks a permanent fix.


More HIV News & Policy Headlines: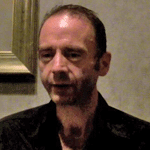 This Positive Life: Life After Being Cured of HIV (Video)

Timothy Brown, the first person in the world to be cured of HIV, is soft-spoken and kind -- but unswerving in his dedication to finding a way to cure everyone. Watch Timothy open up about the joys and frustrations of being the famed "Berlin Patient."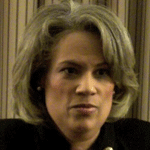 A Diva Talks About Her HIV Diagnosis and Childhood of Abuse (Video)
"By the time I had to disclose, the secret was killing me quicker than the disease," nationally renowned speaker and activist Rae Lewis-Thornton recalls. In this video, Rae talks about her early years -- not just as a young woman living with HIV at the dawn of the epidemic, but as an adult survivor of a childhood marred by sexual and emotional abuse.


More Opinions & Perspectives:

Detail from:
"The Three Graces, Wigstock," 1990
Bruce Cratsley

Visit the September 2012 Visual AIDS Web Gallery to view our latest collection of art by HIV-positive artists! This month's gallery, "Elegy for a Queendom That Never Became," is curated by Quito Ziegler.


HIV/STD TRANSMISSION & EDUCATION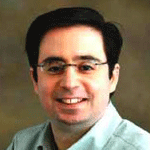 Tighter Screening and Follow-Up: Keys to Better Syphilis Care for People With HIV

When talking about HIV-related health issues, we don't often mention other sexually transmitted diseases such as syphilis -- but they're a very real challenge for many people with HIV. Khalil G. Ghanem, M.D., Ph.D., talks with The Center for AIDS about testing and treatment of syphilis in people with HIV.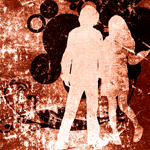 HIV Risk Reduction Has Stalled Among U.S. High Schoolers, Study Finds
Efforts to reduce the number of HIV-related risks taken by U.S. teenagers aren't bearing enough fruit, according to a new report. Among its findings, the report notes that condom use among black high-school students has actually dropped since 1999.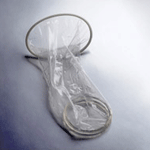 Global Female Condom Day Makes Its Debut
This week, the world marked its first-ever Global Female Condom Day. Christopher Ervin of Aniz, Inc., explains: "The goal is to answer either or both of two questions: 'What is the female condom?' and 'Why a female condom?'"


More Headlines on HIV/STD Transmission & Education: