Ria Denise: The Soundtrack of My Life

"Have you ever wanted to know what the soundtrack of your life would be? If moments in your life had a theme song that played or fit that exact moment, what would it be? ... Here is what I came up with."



Aaron Laxton: Eviction of a California LGBT/HIV Organization
"Have you heard that recently a California LGBT/HIV organization was evicted [from] the office that they were leasing and told that they were 'spreading disease'? This is appalling. What can we do to help?"



Reggie Smith: It Takes a Fool to Learn That Love Don't Love Nobody
"As a heterosexual black man, I think it is time we had a talk about why more black men are not talking publicly about living with HIV, protecting our women and families from HIV, and how to overcome the stigma of HIV. ... I'll go first."



Kevin Maloney: A Letter From My Dad Regarding Life Challenges, My New Career Path and My Recent Award
"The love that emanated from the ballroom of the awards dinner last week was palpable; you were amongst friends that love the person your mother and I always knew you were."
I'm Positive; Get Over It
(A recent post from the "Living With HIV " board)

"In the last few months I've come to realize that I am madly in love with my best friend and the feeling is mutual. ... In the last 2 months, however, I have come to realize that HIV is indeed breaking me. Not the virus itself, but the stigma attached to it. I can understand the negativity and difficulty I have received from the gf's mother: She loves her daughter as do I and wants her to be looked after and remain negative. ... What I can't deal with is the constant attack I receive from the gf's doctors."

-- TheMiddle

Click here to join this discussion, or to start your own!

To do this, you'll need to register with TheBody.com's bulletin boards if you're a new user. Registration is quick and anonymous (all you need is an email address) -- click here to get started!
Recently Diagnosed HIVer Shares How He Remembers His Meds (Video)

What do cell phone chargers and HIV meds have in common? For vlogger Aaron Laxton, who was diagnosed with HIV last year, the answer to that question is one of the keys to ensuring that he never misses an HIV treatment dose. He shares many super-useful adherence tips in this video.



Exercise for Dem Dry Bones
Bone loss is an all-too-common problem among HIVers, especially as they get older. But as blogger Dave R. explains, you can do some simple exercises -- without a gym membership or fancy equipment -- to help reduce your risk of fractures and injuries.



Coming Next Week: Highlights From ICAAC 2012
Just when you were starting to think, "Man, I sure could use another HIV research conference right about now," TheBodyPRO.com comes to the rescue! We'll have breaking, HIV-related study headlines from the 52nd Interscience Conference on Antimicrobial Agents and Chemotherapy (ICAAC 2012), which takes place next week in San Francisco.


More Headlines on HIV Treatment & Health Issues:

Detail from:
Untitled, 1981
Tim Greathouse

Visit the September 2012 Visual AIDS Web Gallery to view our latest collection of art by HIV-positive artists! This month's gallery, "Elegy for a Queendom That Never Became," is curated by Quito Ziegler.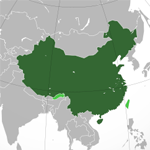 China AIDS Activists Topple Gate of Government Office

A crowd of around 300 people with HIV and their relatives tore down the main gate outside the Henan provincial government office in Zhengzhou city in central China last week. The protesters had originally gathered and blocked the gate to protest unmet demands for financial assistance.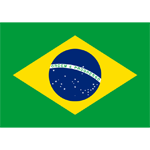 Brazil Expanding National HIV Treatment Program to Include Patients With Higher CD4 Cell Counts
Brazil is expanding its national HIV treatment program to include about 35,000 additional people. The country is raising its CD4 cutoff for treatment from 350 to 500 -- an increase that, thanks to the cheaper costs of generic antiretrovirals, is only expected to cost the government an additional $60,000 per year.


More HIV News & Policy Headlines:

The Stigma Project: Live HIV Neutral (Audio)

Listen in as the founders of The Stigma Project speak on POZ I AM Radio. "The Stigma Project seeks to create an HIV neutral world, free of judgment and fear, by working with both positive and negative individuals from all walks of life," POZ I AM's Robert Breining writes.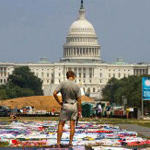 The AIDS Quilt in Washington, D.C.; the Early 1990s; and Sadness
For veteran HIV physicians like Paul Sax, M.D., seeing the AIDS Memorial Quilt is a difficult experience. "In every large display ... most of the deaths being acknowledged occurred in that 1990-1995 period," he writes. "The 1994 and 1995 deaths strike me as perhaps the most poignant, because these young men and women just missed getting lifesaving treatment."



The First Few Months: A Transgender Woman Faces an HIV Diagnosis in Rural America
Autumn Preusser, a transgender woman living in rural Arkansas, started keeping an online journal several days after her diagnosis in 2010. In it, she candidly shares her experiences as she adjusts to life with HIV.


More Opinions & Perspectives:

Carl G. (From Atlanta) on "Hope Is Cure for HIV"

"Why is it that everyone seems so negative to a possible cure for AIDS coming from a non-drug source? Is it impossible to think that there is a possible treatment or cure that could be derived from a plant? If someone developed one, how would they afford or get the funding to even prove it in a major clinical trial?"

Read the rest of this comment and join the discussion on this article!

HIV/STD TRANSMISSION & EDUCATION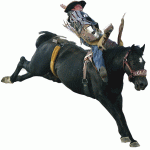 Barebacking, Unbridled: Thoughts From the HIV Community on Unprotected Sex

No matter what your position with regards to barebacking, chances are excellent that one of TheBody.com's interviewees, bloggers or content partners has touched upon it. Check out this sampling of perspectives on gay men and sexual risk that have been shared on our site, and add your own opinion to the debate!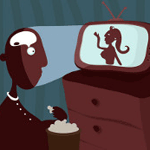 5 Ways Adults Can Help Young People Avoid Getting HIV/AIDS
It's easy to bemoan the lack of HIV awareness -- and what seems, at times, to be a willful ignorance to HIV risk -- among teenagers in the U.S. But it's important for adults, particularly parents, to take things one step further and push back against that ignorance. This Black AIDS Institute article explains how.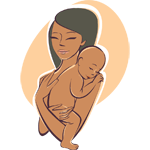 Carbohydrate in Breast Milk May Cut HIV Spread
HIV-positive women with higher-than-average levels of a carbohydrate found in human breast milk may have a reduced risk of passing HIV to their babies during breastfeeding, researchers in Zambia have found.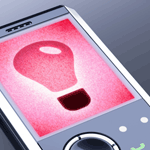 S. African, S. Korean Research Team Developing Smartphone HIV Testing Device, Application
An app that can test your blood for HIV? It may not be as sci-fi as it sounds: Scientists are working on a special microscope attachment for smartphones that could allow an application to analyze blood samples.


More Headlines on HIV/STD Transmission & Education: