Reggie Smith: Hope Is Cure for HIV

"The way to raise our collective human consciousness to the level needed to cure HIV, we will have to raise the energy around the belief that it is not only possible, but it is inevitable."



Rae Lewis-Thornton: Living in the Impossible
"Sometimes I wonder how I seem to live in the impossible. How I glide through life in spite of the life that I have. Resilience must be a gift from God. If I was left to my own mind, my own self, I would have quit a long time ago."



Aaron Laxton: The Reality of Stigma When Looking for a New Home (Video)
"As I prepare to move, I think about the fact that stigma is everywhere around me. I recently viewed an apartment, and something that went through my mind is, 'What will happen if people find out I am HIV positive?'"



Alive2: And Then I Found TheBody.com
"If you're new here, don't hesitate to ask questions, and don't be afraid of not knowing things. In order to begin to know means you first have to ask; it's worked for me, I'm certain it will work for you. The only dumb question is one not asked."
Detail from:
"After the Cocktail," 1999
Albert J. Winn

Visit the August 2012 Visual AIDS Web Gallery to view our latest collection of art by HIV-positive artists! This month's gallery, "Bloodbrothers," is curated by David Serotte.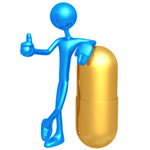 Stribild (a.k.a. "Quad") Approved by FDA for First-Line Use, Becomes Third Single-Pill Regimen

Meet the newest single-pill, once-a-day HIV treatment regimen: The U.S. Food and Drug Administration (FDA) has green-lighted Stribild, formerly known as the "quad," which contains four HIV drugs (two of which are new on the treatment scene) in one tablet.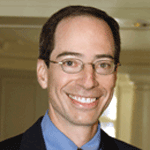 Paul Sax, M.D.: Thoughts on "Quad" Approval
One of the clinician-researchers involved in a pre-approval study of Stribild offers a brief selection of thoughts on the drug from an HIV doctor's perspective. Although he's generally a fan of the drug, he points out a few noteworthy issues for HIV clinicians to keep in mind.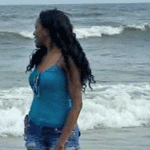 A Day in the Life Video Series: Fortunata Kasege on Taking Meds Through All of Life's Challenges
"The car didn't kill me, and I'm not going to let HIV kill me either!" Advocate, single mom and Tanzanian émigré Fortunata Kasege talks about keeping up with her twice-a-day med regimen -- even following the car accident that left her temporarily in a wheelchair.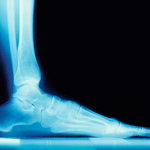 Tips for HIVers With Peripheral Neuropathy
A neurologist, a pharmacist, an occupational therapist and a person living with HIV offer advice on how to handle the burning or tingling sensation associated with early peripheral neuropathy, a still-common problem among HIV-positive people.


More Headlines on HIV Treatment & Health Issues:

C. (From New Jersey) on "Living With HIV: Are We 'Damaged Goods'?"

"When the HIV/AIDS epidemic became news over 30 years ago the media was all over the story. Visions of the ravages of HIV into AIDS were prevalent and this is the impression left with the public. With the appearance of the HAART treatment the media has largely abandoned the story which has left the early images in everyone's mind forever. The media needs to show how much the HIV/AIDS world has changed. Maybe this would lessen the stigma of living with HIV."

Read the rest of this comment and join the discussion on this article!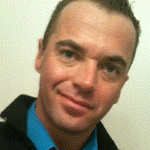 My HIV Journey: 13 Months of Videos Following My Diagnosis

"I am simply a guy who on June 6, 2011, received the news that more than 33 million people have received: I am HIV positive," writes new TheBody.com blogger Aaron Laxton. "I decided in that moment to record the journey that I was embarking on so that I might help others as they receive that news."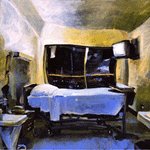 4 HIV-Positive Canadian Artists Paint a Picture of the Epidemic
"Artists have been involved in the HIV epidemic since its earliest days, when there was little to medicate and much to terrify," Peter Carlyle-Gordge writes for CATIE. "The art of four people living with HIV, whose stories we share ... illustrates this evolution of HIV and art in Canada over the past 30 years."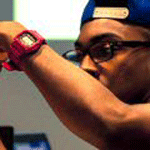 Five Days in the Life of a Young AIDS Activist
AIDS activism isn't just for the old guard: Rickey "Rico" Robinson is part of a new generation of activists gearing up to carry on the fight against HIV in the U.S. Sunny Bjerk of Housing Works gives us a glimpse into his recent training experience.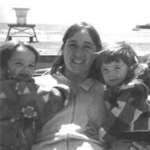 Doubly Committed to an AIDS-Free Generation
"We are so thankful for the funding and science that has allowed mothers to give birth to negative children (such as [my sister] Sarah and I)," writes Sophia Denison-Johnson. "However, if we've had the technology to prevent children being born with HIV, why are there still children born positive?"


More Opinions & Perspectives:

Hey, nobody's perfect. We can all use a little nudge sometimes to help us remember our HIV meds, upcoming doctor's appointments, prescription refills and other tasks. Use TheBody.com's new free, private Personal Reminder Service to:


Receive a text message, email or voice mail when it's time for a medication dose.
Receive reminders before upcoming doctor's appointments.
Set up online prescription refills and deliveries via mail.
And much more!


HIV/STD TRANSMISSION & EDUCATION
Fear-Based Campaigns: The Way Forward or Backward?

A controversial HIV education campaign launched in New York City two years ago left many people wondering: Does fear-based HIV prevention have a place in our society? In this article from CATIE, Zak Knowles and Laurel Challacombe explore the question.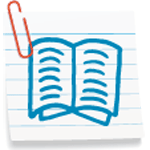 Protecting Our Youth From HIV/AIDS
"We have achieved reductions in the rate of infections among newborn children and older people. Now, it is our responsibility to take care of our future and to act on behalf of young people who need access to information, prevention, and treatment to rid HIV from our future generations once and for all," the Black AIDS Institute says.


More Headlines on HIV/STD Transmission & Education:

Almost Two Months Later
(A recent post from the "I Just Tested Positive" board)

"I'm still trying to adjust to living with HIV, and it's being more difficult than I thought. I'm not a person who drinks, but I've been wanting to drink lately. When I go to sleep I don't want to wake up, 'cause I don't want to deal with another day. ... My psychologist informed me that I won't be returning back to work, so I'll be quitting my job sometime soon. My job is making it more difficult dealing with this diagnosis. I have to take time for myself and learn how to manage this disease. Some nights I feel like I shouldn't try to fight this disease and just let it take its course."

-- Trav

Click here to join this discussion, or to start your own!

To do this, you'll need to register with TheBody.com's bulletin boards if you're a new user. Registration is quick and anonymous (all you need is an email address) -- click here to get started!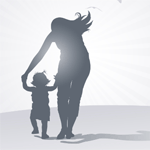 Talking With Your Children About Your HIV Status or Your Children's Status

"Remember what you already know about your family: how your children learn new information, what your children may already know about HIV, and what feels most supportive to your family," this article from the Well Project advises. "While there may not be an exact best way to disclose, there are some steps you can take to prepare."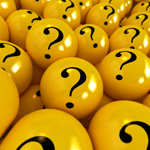 Frequently Asked Questions: HIV and Hepatitis B/C
When is the best time to start hep C treatment? How does being infected with hep C as well as HIV affect your ability to have a baby? Is there a "window period" for hepatitis C testing? We've pulled together some of our experts' most helpful answers to common questions about HIV and hep C in this FAQ.


More HIV Basics: