David Fawcett: Are We "Damaged Goods"?

"[Todd] struggled to cope with the psychological adjustments necessary for living with the virus and, although most of the time he had decent self-esteem ... hurtful words consistently pushed him out of emotional balance. Over the years a small part of him began to think they might be true."



Ria Denise (New Blogger): The Beginning of a New Me
"I wasn't someone who fit the criteria for contracting the virus. I wasn't born to an infected mother, didn't engage in unprotected sex of any kind, and never received any blood transfusions or took part in intravenous drug use. It didn't cross my mind what happened a year before. But when I got the call a few days later, I fell apart."



Rev. Andrena Ingram: Are There More Like Me?
"Each time someone comes out, it breaks down the wall of stigma surrounding HIV. It makes it easier for 'someone' to get tested. There is strength in numbers. However, not everyone is able to do this. There are those for whom coming out would be a dangerous thing."



Brooke Davidoff: HIV-Positive Moms, Can You Remember?
"Since pregnancy, HIV or my father's untimely tragic death, my short-term memory is patchy now at best. ... I have talked to a few other HIV-positive women who have had children, and they also have memory issues. Is it just us taking on too much?"


More Headlines From HIV/AIDS Blog Central:

Newly Diagnosed at 50
(A recent post from the "I Just Tested Positive" board)

"At 50 years old, this was not what I was expecting when I started to not feel that great for the last couple of months -- that I would now be HIV+. I didn't understand why poeple would ever post on a forum, but after a couple of weeks I am certainly grateful I have an outlet to share my thoughts and my concerns. Members seem to have many concerns, however I have also noticed there is hope and many uplifting posts. ...

After my first blood test, CD4 was 22 and they say my VL was > 4 Million. ... Being recently tested 1 year prior and being negative just makes this even more confusing for me. Now the good news: I was immediately put on Truvada/Isentress, and after 30 days, my CD4 is now 114 and my VL is 499. My doctor said I am having amazing results in a very short time.

It's amazing how much I have learned about HIV within this short time, and I'm glad I found a place where I feel comfortable to share my thoughts and dreams."

-- Tommy_C

Click here to join this discussion, or to start your own!

To do this, you'll need to register with TheBody.com's bulletin boards if you're a new user. Registration is quick and anonymous (all you need is an email address) -- click here to get started!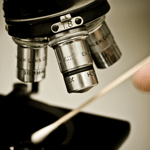 Getting to the Bottom of It: What to Do When Initial Anal Exam Results Are Abnormal

You've had your annual rectal exam or anal Pap smear, and this time the test results came back with a red flag. What does this mean, and what exams will you have to get next? Gary Bucher, M.D., explains in this Positively Aware article.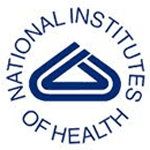 Scientists Identify Likely Predictors of Hepatitis C Severity
Specific changes in the blood of some people infected with hepatitis C may be an indication that those people are at risk for a more rapid onset of liver disease, according to recently published U.S. research.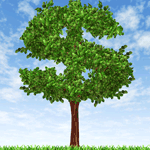 Cash Rewards Keep People on Their Medications
Looking for that extra little motivation you need to stay on track with your meds? A new study suggests that weekly rewards of as little as $5 can help people adhere to their medication regimens.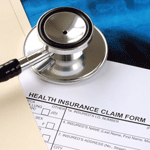 Many HIV-Positive People in U.S. Fail to Begin Care or Remain in Care
Americans as a whole aren't too good about staying on top of their health care. HIV-positive Americans appear little different. A recent study found that less than half of people in the U.S. who have tested positive receive regular HIV care, despite its critical importance.


More Headlines on HIV Treatment & Health Issues:

Detail from:
"Band-AIDS Series," 1999
Albert J. Winn

Visit the August 2012 Visual AIDS Web Gallery to view our latest collection of art by HIV-positive artists! This month's gallery, "Bloodbrothers," is curated by David Serotte.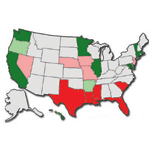 Helping Marginalized Populations: Top 5 Things You Should Know about the Medicaid Expansion

Upcoming changes to Medicaid (through the Affordable Care Act) may have a huge impact on HIV care and prevention in the U.S. Sunny Bjerk of Housing Works walks us through some of the most important points to know about what's to come.



Paid Sick Days in New York City: An Issue of Justice for People With HIV
"Lack of paid sick days is a significant problem for New Yorkers living and working with HIV/AIDS, who don't have the privilege of taking sickness lightly, and must prioritize their health above all else when sick," write Amber Hollibaugh and blogger Brandon Lacy Campos. "There is legislation pending in [New York's City Council] that would alleviate this problem."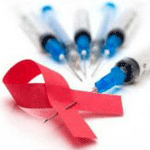 Where Stop & Frisk Meets the AIDS Epidemic
"What's widely deemed the 'war on drugs' is actually a 'war on people who use drugs,'" writes Jenée Desmond-Harris for Black AIDS Institute. "And in that war, black and Latino intravenous drug users are losing the battle when it comes to one of the most well-established and simple methods for preventing transmission of HIV: the use of clean needles."


More HIV News & Policy Headlines:

Bud H (From the U.S. Midwest) on "You Can Be Heard, Without Feeling You Have to Disclose Your HIV Status"

"Jeannie Wraight is correct, it is not necessary to publicly declare your HIV status to become active in the struggle to vanquish this disease. I have never declared my status for a number of reasons, not least the effect it would have on my wife if it were publicly known that she was married to a bisexual man. Yet it is possible to commit to serious activism without making a statement about being HIV positive. In my case I participate as a patient in a research study at the National Institute of Allergy and Infectious Diseases. ... Nobody knows I am positive, yet I can make this small and quiet contribution to the effort to obliterate HIV."

Read the rest of this comment and join the discussion on this article!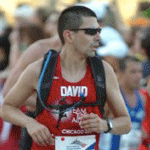 Chasing an End to AIDS

"Running has been my constant companion, even before my HIV diagnosis in 1994," recalls David Ernesto Munar in this moving personal story. "Desperate to seize every fleeting moment, I favored short sprints over long, meandering runs. My attention raced to make the most of a young, abbreviated life."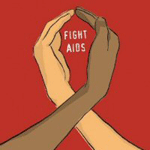 There Is No "There" There: The False Framing of HIV Criminalization Laws
"No chronic disease strikes fear into the hearts of people quite like HIV/AIDS does," Housing Works' Sunny Bjerk writes. "That fear of rejection, fear of being hurt, and fear of being persecuted for having a virus is truly what is criminal."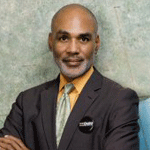 What We Need to Do After the International AIDS Conference
"All the speeches [at AIDS 2012] have been delivered, the presentations finished ... the promises made," writes Phill Wilson, head of the Black AIDS Institute. "So what do we need to do to get from where we are today to the end of AIDS? Here is my list of the top five things that need to happen."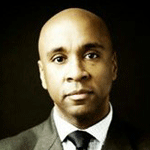 Dr. Pierre Vigilance, Demystified
There has long been an aura of intimidation around Pierre Vigilance, M.D., M.P.H., head of the Washington, D.C., Department of Health. Blogger Candace Y.A. Montague recently tracked him down for an interview to dispel some of the myths surrounding the man -- and to talk with him about the critical problem of HIV in the U.S. capital.


More Opinions & Perspectives:

Sleep? Who needs sleep? Mark S. King video blogged every day of the XIX International AIDS Conference (AIDS 2012). Check out these reports from his unique, moving, often hilarious perspective.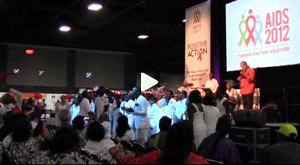 July 27: AIDS 2012 Farewell -- The Voices of the World
As "summer camp for global AIDS advocates" draws to a close, Mark pays tribute to the people who are on the frontlines of the epidemic, and who are the very essence of AIDS 2012.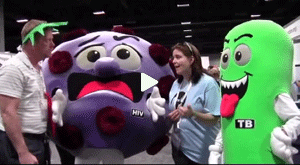 July 26: The Global Village
As the conference hits its stride, Mark critiques fashion with designer Jack Mackenroth, starts a YouTube rivalry with singer Jamar Rogers and has an interesting experience in the D.C. subway.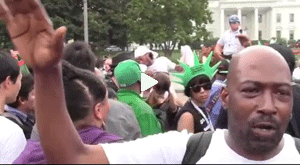 July 25: The March on Washington
It's difficult sometimes, writing about an event that so easily lends itself to images and sound. Such is the case with the AIDS 2012 March on Washington, the subject of this day's episode.


That's not all, folks; click here to watch more of Mark's videos from AIDS 2012.
HIV/STD TRANSMISSION & EDUCATION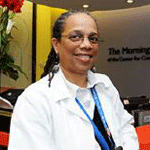 Ask the Doctor: What Do I Need to Know About the OraQuick In-Home HIV Test?

In just a couple of months, the newly approved over-the-counter rapid HIV test will begin to appear on pharmacy shelves in the U.S. Theresa Mack, M.D., M.P.H., briefly explains some of the most important things people should keep in mind when using the test.



Infections Among Homeless Could Fuel Wider Epidemics, Study Finds
Too often, "marginalized" groups such as homeless people are ignored when we discuss ways in which to slow the spread of HIV in wealthy countries like the U.S. But as a recent study shows, failing to care for the homeless only threatens to make the epidemic worse.



Kevin Fenton: The "High-Impact" Approach to HIV Prevention (Video)
As the number of different HIV prevention methods grows ever larger, it becomes more important than ever to figure out the best ways to combine these unique approaches. Kevin Fenton, M.D., Ph.D., the head of HIV prevention at the U.S. Centers for Disease Control and Prevention, talks about how we'll achieve this critical goal.


More HIV/STD Transmission & Education Headlines: