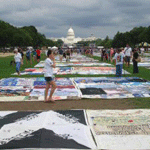 David Fawcett: Names on a Quilt

"The music of a distant carrousel is oddly out of place as it drifts across this field of sadness. ... I ask the reader at the microphone to include the name of my partner who passed. ... As his name is read, I view the vastness of this fabric, the Capitol in the distance, and weep."



Rae Lewis-Thornton: Give Up My Waffle Fries? Are You Kidding Me?
"Chick-fil-A is some of the best fast food I've EVER had -- and let's not forget that Banana Pudding Milkshake, it will make you slap someone it's so good. ... NOTHING was gonna stop me on that day from getting my waffle fries and nuggets."



Dave R.: Polari -- The Lost Language of Rainbows
"Polari is an example of a cultural tradition that we should never lose. ... Its richness and variety helped form gay identity long before we felt it safe enough to be more open and represented what it was like to live in secrecy and sometimes fear."



Aless Piper: 41 Percent and Counting
"Allison mentioned that, while our [AIDS Walk] goal was nice, we should think of it as just that -- a goal, and not be too disappointed if we didn't reach it. When I told my friend Jess that later, she laughed, because as just about everyone who has been reading this blog for any length of time should know -- not raising $1,500 is not an option."
Detail from:
"AIDS Tribal Markings #5," 2006
Albert J. Winn

Visit the August 2012 Visual AIDS Web Gallery to view our latest collection of art by HIV-positive artists! This month's gallery, "Bloodbrothers," is curated by David Serotte.


HIV-Positive Latinos Often Lack Access to Treatment

"As a Latino woman living in Miami, I have seen people who have many problems adhering to their treatment ... because of lack of insurance or the stigma of having HIV," explains blogger Maria T. Mejia. "They would rather not even be seen in the clinic because of fear that someone will recognize them."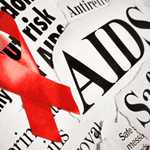 Early HIV Treatment Has Additional Benefits, Landmark Treatment-as-Prevention Study Finds
HPTN 051 ain't just about prevention: The study best known for finding that HIV treatment could reduce the risk of transmission by as much as 96 percent has also found a host of health benefits for the HIVer who begins treatment early.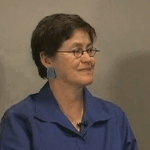 Melanie Thompson: IAS-USA 2012 Treatment Guidelines and Improving HIV Care (Video)
Melanie Thompson, M.D., chairperson of the International AIDS Society-USA (IAS-USA) Antiretroviral Therapy Guidelines Panel, talks about her group's newly updated treatment guidelines. She also offers advice on how HIV clinics can better serve their patients.


More Headlines on HIV Treatment & Health Issues:

Hey, nobody's perfect. We can all use a little nudge sometimes to help us remember our HIV meds, upcoming doctor's appointments, prescription refills and other tasks. Use TheBody.com's new free, private Personal Reminder Service to:


Receive a text message, email or voice mail when it's time for a medication dose.
Receive reminders before upcoming doctor's appointments.
Set up online prescription refills and deliveries via mail.
And much more!


What You Need to Know About HIV Cure Activism: An Interview With Activist Stephen LeBlanc

The reinvigorated hunt for an HIV cure has also re-energized HIV activism. "One of the activists who has been advocating for a cure for HIV even before it became an 'accepted' word in the research world is Stephen LeBlanc," a patent attorney and HIV survivor of more than 20 years, Nelson Vergel reports.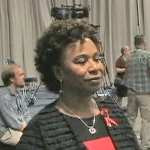 Barbara Lee: Pushing for Better HIV Legislation (Video)
Congresswoman Barbara Lee of California talks about HIV legislation she's proposing that will aid overlooked populations, including sex workers, men who have sex with men, and drug users. She also discusses what the public has to do to get the ball rolling on better HIV-related laws.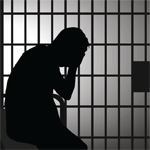 The Crime of Being HIV Positive
"Everyone talks about stigma this, stigma that. What creates more stigma than the government enforcing laws that discriminate against one specific group of people?" asks Sean Strub, a prominent HIV anti-criminalization activist. Hundreds of Americans have been charged with failing to disclose their HIV status or transmitting HIV, writes Gregory Trotter, and many have served jail time.


More HIV News & Policy Headlines:

Mico (From Washington, D.C.) on "Body Image and the Physical Side Effects of Being HIV+"

"I don't know why it's in our DNA to point out the perceived flaw in another. It's good you carried on, though it bothers you, evident by your posting and by pointing out the ones who pointed your 'flaw' had their own. Call it a survival thing. Continue to be proud of where you are and who you are with."

Read the rest of this comment and join the discussion on this article!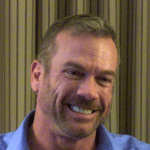 This Positive Life: In the Midwestern U.S., Forming a New Life

Though it happened in 1986, Tommy Chesbro remembers his HIV diagnosis -- and the circumstances that led to it -- like it was yesterday. This Oklahoma resident and U.S. Midwest native recalls the moments leading up to his diagnosis and explains how he came to terms with HIV, disclosed to his parents and began publicly speaking about HIV in the heavily stigmatizing U.S. heartland.



You Can Be Heard, Without Feeling You Have to Disclose Your HIV Status
"The consequences of coming out as HIV positive will be YOUR consequences. You have to live with them. Don't feel pressured by a sense of responsibility to other people with HIV," AIDS advocate Jeannie Wraight urges. She provides three key pieces of advice for HIVers eager to join the fight but concerned about disclosing in public.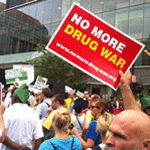 AIDS 2012: Did It Matter That 23,767 People Came to D.C. to Talk About AIDS?
"The power of these conferences to force the world's attention ... toward the realities of the AIDS pandemic appears to be significantly diluted," AIDS advocate David Evans writes. "Did it make a damned bit of difference that we collectively spent millions of dollars to fly nearly 25,000 people from all over the globe to our nation's capital to talk about HIV for a week?"


More Opinions & Perspectives:

My Dad Has HIV, But He Doesn't Know I Know
(A recent post from the "My Loved One Has HIV/AIDS" board)

"I just recently found out my gay dad is HIV positive, but he doesn't know that I know. I was over at his house recently (my parents are divorced) ... and I opened one drawer, which I had no clue was his medicine cabinet, saw all these prescription bottles. ... I did not want to assume here, so I looked up HIV meds and confirmed what I was thinking was really right. What would be the best way to let him know I know? I'm really worried and concerned about him, now way more than I was before. I want him to know I'm here for him. ... I realize he's going through a lot, and I don't want to end up making things worse for him."

-- ibookg414

Click here to join this discussion, or to start your own!

To do this, you'll need to register with TheBody.com's bulletin boards if you're a new user. Registration is quick and anonymous (all you need is an email address) -- click here to get started!
HIV/STD TRANSMISSION & EDUCATION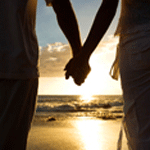 CDC Unveils "HIV Transmission Risk Chart"

If you've ever wanted to know your exact risk of contracting or transmitting HIV during specific acts, this new chart released by the U.S. Centers for Disease Control and Prevention (CDC) will come as close as any resource ever has to answering those questions.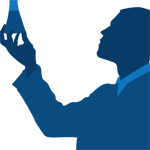 Research Update: Whatever Happened to the Thai HIV Vaccine?
Amid all the talk lately about curing HIV, many of us have forgotten that just a few years ago the community was buzzing over the "Thai vaccine," the first ever marginally successful HIV vaccine. Here's an update on what's happened with that vaccine since the findings were released in 2009.


More HIV/STD Transmission & Education Headlines: