Health Care Law Victory for Women and HIV
By Candace Y.A. Montague

August 2, 2012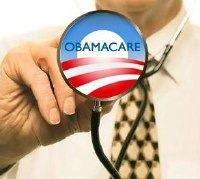 More women will be protected under the new health law. Credit: onenewsnow.com.
Benefits from the Affordable Care Act are already surfacing as women now have more options for care. Kathleen Sebellius, Secretary of the Department of Health and Human Services announced yesterday that forty-seven million women will gain greater control over their health care and access to eight new prevention-related health care services without paying more out of their own pockets. The new rules in the health care law requiring coverage of these services went into effect on August 1st for most health insurance plans and local HIV/AIDS advocates are offering praise.
Before the law went into effect, some insurance companies did not cover certain preventive services for women at all under their health plans, while some women had to pay deductibles or co-pays for the care they needed to stay healthy. Under the Affordable Care Act, this law will provide women with even more access to preventive services. Now women can make health decisions that will keep them healthy, catch potentially serious conditions at an earlier state, and protect them and their families from crushing medical bills. The eight new prevention-related services are:
Well-woman visits.
Gestational diabetes screening that helps protect pregnant women from one of the most serious pregnancy-related diseases.
Domestic and interpersonal violence screening and counseling.
FDA-approved contraceptive methods, and contraceptive education and counseling.
Breastfeeding support, supplies, and counseling.
HPV DNA testing, for women 30 or older.
Sexually transmitted infections counseling for sexually-active women.
HIV screening and counseling for sexually-active women.
Did you catch the last two? HIV/AIDS screening and STD counseling are a staples for prevention efforts. Having access to these services mean more women will be able to get educated about their sexual health and make healthier choices. The AIDS Institute, an advocacy organization in Northwest praised Department of Health and Human Services for their efforts. Carl Schmid, Deputy Executive Director of the AIDS Institute, says that helping women is a step that cannot be missed, "Increasing access to testing and linking people to care and treatment is critical in our fight to end the AIDS epidemic. Expanded testing for women brings us one step closer towards that goal."
Stay tuned as more roll out from the Affordable Care Act manifests and helps more citizens stay healthy.
Get email notifications every time this blog is updated.
---
Comment by: JJ
Mon., Aug. 6, 2012 at 3:14 pm UTC
The last two are a good thing but they will only work if the doctor's actual assertively encourage the testing. Most people are too embarrassed to test. it needs to be part of the routine appointments for everyone.
Add Your Comment:
(Please note: Your name and comment will be public, and may even show up in
Internet search results. Be careful when providing personal information! Before
adding your comment, please
read TheBody.com's Comment Policy
.)