AIDS 2012: A Protest in Photos
July 25, 2012
Here are some photos from Tuesday's We Can End AIDS march. AFC photos: Gregory Trotter.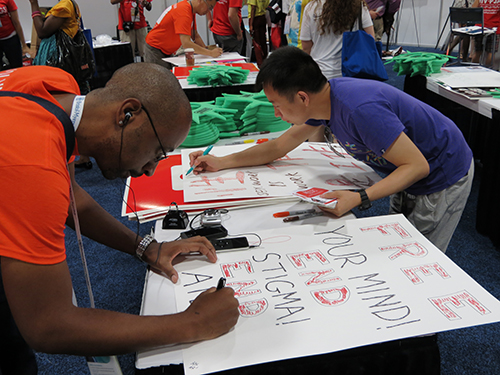 Harlan Smith, of Atlanta, Ga., and Tony Zheng, of China, make signs before the mobilization begins.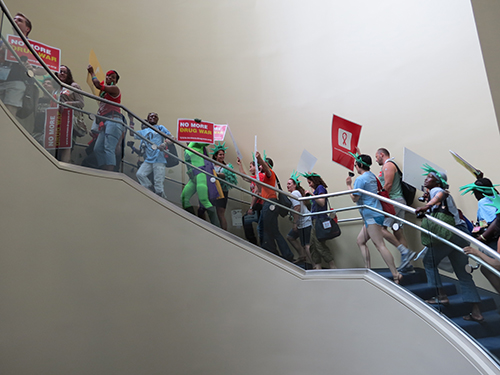 Activists ascend the stairs at the Walter Washington Convention Center to begin the march.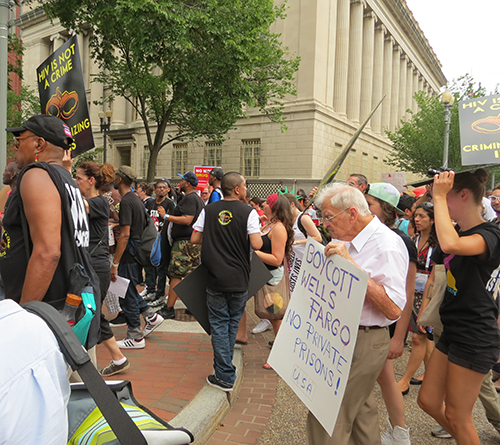 Jack Condon, a senior citizen who decries Wells Fargo's reported practices of investing in private prisons, joins his cause with the others. "We're all trying to work together," Condon said. "We need each other."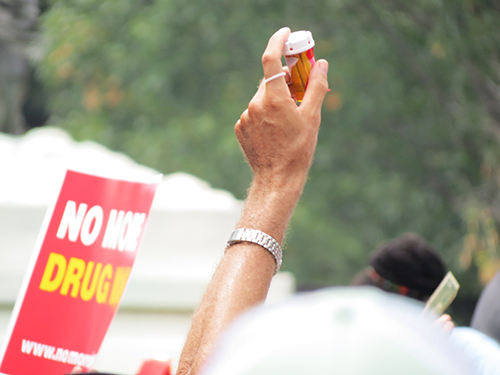 A protestor holds aloft a symbolic pill bottle stuffed with dollar bills that would be tied to the White House gate.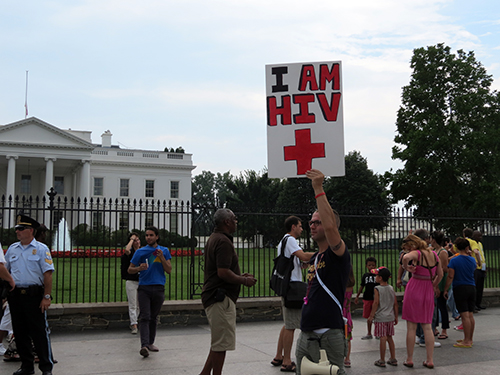 A protestor mingles with tourists on the sidewalk in front of the White House.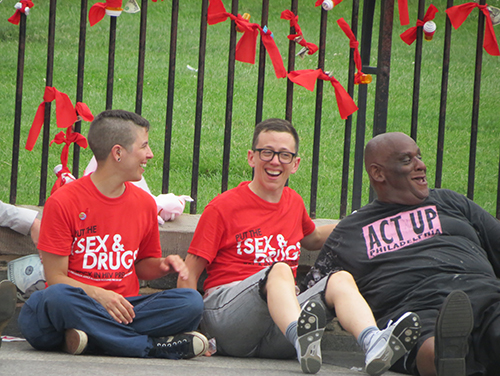 Julie Davids, center, director of national mobilization and advocacy for the AIDS Foundation of Chicago, shares a laugh with her fellow activists while waiting to be arrested.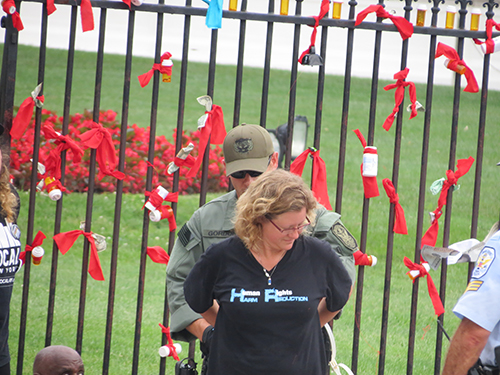 An activist is arrested for civil disobedience.

To see more photos from the We Can End AIDS march, visit our Flickr album.
---

This article was provided by
AIDS Foundation of Chicago
.
---
| | |
| --- | --- |
| No comments have been made. | |
Add Your Comment:
(Please note: Your name and comment will be public, and may even show up in
Internet search results. Be careful when providing personal information! Before
adding your comment, please
read TheBody.com's Comment Policy
.)
Please note: Knowledge about HIV changes rapidly. Note the date of this summary's publication, and before treating patients or employing any therapies described in these materials, verify all information independently. If you are a patient, please consult a doctor or other medical professional before acting on any of the information presented in this summary. For a complete listing of our most recent conference coverage, click here.