Do you remember way back in the days of yore -- two whole years ago -- when blogger Mark S. King of My Fabulous Disease fame went to Vienna for AIDS 2010, video camera in hand, reporting on the conference from his own unique, moving, often very funny perspective?
Well, he's doing it again for AIDS 2012.
---
AIDS 2012 Farewell: The Voices of the World
July 27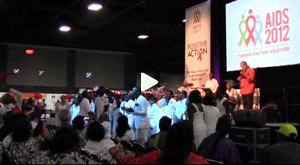 Our little summer camp for global AIDS advocates (and physicians, and commercial interests) has come to a close, and there are images that will be knocking around in my head for weeks to come (and some, forever).
Read more and watch the video ...
---
AIDS2012 Day Four: The Global Village
July 26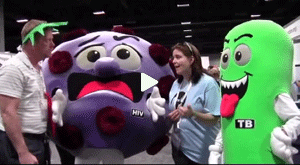 It's time for a tour of the heart and soul of the international AIDS conference in DC: The Global Village. This massive hall is the only part of the conference open to the public, and it has a grass-roots feel, crafted from the love and devotion of hundreds of community groups who are doing "the work on the ground" in cities and small towns throughout the world.
Read more and watch the video ...
---
AIDS 2012 Day Three: The March on Washington
July 25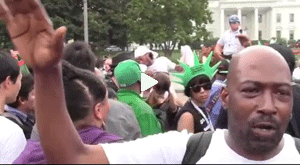 It's difficult sometimes, writing about an event that so easily lends itself to images and sound. Such is the case with the AIDS2012 March on Washington, the subject of today's video blog episode from the conference.
Read more and watch the video ...
---
Day Two at AIDS 2012: Singers, Stigma and Subways
July 24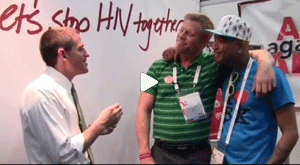 Day Two of the International AIDS Conference (AIDS 2012) roared through its first full day on Monday, and there are sights to behold. I spent some time in the exhibit hall critiquing the fashions (and the issues) of various attendees with fashion maven Jack Mackenroth; started a YouTube rivalry with inspirational singer Jamar Rogers ("The Voice"); and learned about HIV again from an expert with UK HIV organization the Terrence Higgins Trust. And, with all the talk at the conference about the devastating effects of HIV stigma, I found validation of my own HIV status in the unlikeliest of places: the Gallery Place subway station.
Read more and watch the video ...
---
Day One at the International AIDS Conference (AIDS2012)
July 23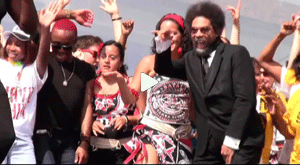 On the first official day of AIDS2012, the schedule is light but the party is rolling, with an outdoor concert steps away from the AIDS quilt, dancing dignitaries, and a somewhat surprise ending!
Read more and watch the video ...
---
"Gay Day" at AIDS 2012 in Washington, D.C.
July 22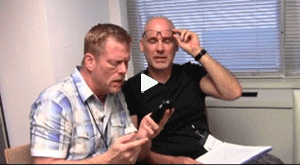 Here is my first report from the International AIDS Conference in Washington, D.C.!
Since less than 5 percent of the programming for AIDS 2012 is targeting to MSMs (Men who have Sex with Men), a special one-day pre-conference is held the day AIDS 2012 convenes to address the needs and issues of this population.