fogcityjohn: Implausible Deniability -- Sex and Self-Deception Among HIV-Negative Gay Men

"I half expected him to tell me he was positive. Instead, N told me softly, 'I'm negative.' 'And I'm poz,' I replied without missing a beat. His expression froze, so I asked, 'Is that a deal breaker?' He responded, 'It has been in the past.'"





Ibrahim: A Positive Ramadan
"Many HIV-positive Muslims wish to join their community in observing this important month. Can they? ... The question that we need to address is, can an HIV+ person fast for Ramadan?"



Khafre Abif: Activism and Its Consequences
"The very existence of personal consequences is the reason activism is a privilege: Not everyone has the ability to engage in activism without putting their jobs, families or personal safety at serious risk."




Rae Lewis-Thornton: How We Get to the HIV "Endgame" in Black America
"Black leadership must, must, must take a stand. ... When did the black community stop being a village? When did the black church stop being a place of nurture? When did we stop being a safe place to come when we hurt?"


More Headlines From HIV/AIDS Blog Central:

"I was led to believe that if I had a child surely my child would also have you. I also thought I would die before my child had a chance to grow up. ... However, the truth is I could have had a child. I could have a teenager right now. You stole that from me." -- Valynn

Read more of Valynn's letter to HIV and browse through many more of our readers' submissions to the "Write a Letter to HIV" campaign started by blogger Justin B. Terry-Smith! We'd love to see you submit your own letter!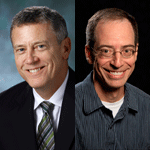 When to Start Antiretroviral Therapy: Wisdom From Two Leading Experts

Seemingly simple questions about HIV -- such as "When do I start antiretroviral therapy?" -- don't have simple answers. In this new interview exclusively on TheBodyPRO.com, we discuss this most fundamental HIV treatment question with two of the world's leading HIV specialists.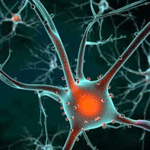 Potential Cause of HIV-Associated Dementia Revealed
U.S. researchers "appear to have solved the mystery of why some patients infected with HIV, who are using antiretroviral therapy and show no signs of AIDS, develop serious depression as well as profound problems with memory, learning and motor function," Positively Aware reports.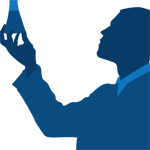 The Odyssey of Therapeutic Vaccines for HIV
"After a period in which enthusiasm ... for therapeutic vaccines waned, the recent resurgence in interest in research aiming to cure HIV infection has offered new reasons to pursue their development." Richard Jefferys of Treatment Action Group shares this overview of the history of, and future prospects for, a vaccine to treat HIV.


More Headlines on HIV Treatment & Health Issues:

Vincent (From Los Angeles) on "Is 'Dawson's 20 Load Weekend' the Most Important Gay Porn Film Ever Made?"

"Thanks for articulating the complex web of opinions regarding unsafe porn sex. For me, an over sexed libido was like a monkey on my back, one that I am only too happy to say has died. How strange that the overwhelming biological urge that drew me like a moth to a flame should now be vanquished, leaving a transformed man in its place."

Read the rest of this comment and join the discussion on this article!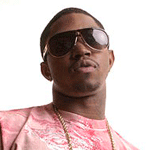 Rapper Lil' Scrappy Claims That "Gay is the Gateway to AIDS"

Rapper and reality star Lil' Scrappy was one of many black celebs who publicly supported up-and-coming hip-hop artist Frank Ocean when he recently revealed he was gay. "But in true giveth-and-taketh-away fashion, Scrappy's next series of comments offended just about everyone," news editor Kellee Terrell writes.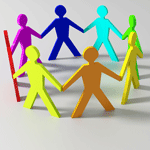 Supporters of World's Most Stigmatized Groups Call for a New Approach to Fighting HIV
It's time for the world to abandon its long-standing "one size fits all" approach to the fight against HIV, says the Global Forum on MSM & HIV. The organization is part of an alliance that just released a new set of recommendations to more effectively target some of the world's most marginalized groups, including sex workers and transgender people.


More HIV News & Policy Headlines:

My Doctor Wants Me to Start Meds, But ...
(A recent post from the "Gay Men With HIV" board)

"I have been living with HIV for almost 2.5 years now. My CD4 count has even gone down below 250, but I never started drugs; with yoga I was able to bring it to 355. My latest count is 327, and the doctor has asked me to start meds. I don't really want to start meds. ... I am from India and just 25, it's not possible for me to tell everyone that I'm HIV+ and look for a partner. If I start taking meds, I don't know where I will end up."

-- karan9delhi

Click here to join this discussion, or to start your own!

To do this, you'll need to register with TheBody.com's bulletin boards if you're a new user. Registration is quick and anonymous (all you need is an email address) -- click here to get started!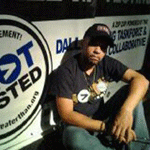 Why I'm Marching to End AIDS

Next week's International AIDS Conference will feature a massive march in Washington, D.C., by activists and supporters. J. Raheem Harris of Dallas is one of them; in this interview with Housing Works, he explains why he's making the cross-country trek specifically to take part.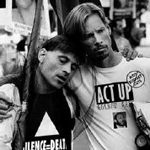 Remembering Where We've Been
When Positively Aware editor Jeff Berry decided to watch the documentary film We Were Here, he had no idea what he was getting into. "I was woefully unprepared for the experience of the next 90 minutes, and the effect and hold the film would have over me for the next few weeks," he writes.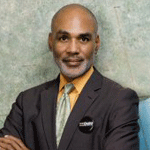 What the International AIDS Conference Means for Black America
"The International AIDS conference will shine a much-needed spotlight on America's black epidemic," writes Phill Wilson, head of the Black AIDS Institute. "Those of us working on the conference have attempted to make sure the conference speaks to black people from the opening ceremonies to the closing session."



More Opinions & Perspectives:

Detail from:
"Sunset #1: All Souls Day," 2000
Michael P. Moore

Visit the July 2012 Visual AIDS Web Gallery to view our latest collection of art by HIV-positive artists! This month's gallery, "Overnight Wave (For Arthur)," is curated by Rick Herron.


HIV/STD TRANSMISSION & EDUCATION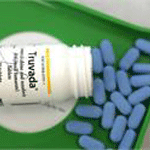 FDA Approves Truvada for Use by HIV-Negative People at Risk for Sexually Transmitted HIV

The U.S. Food and Drug Administration has given its formal stamp of approval to the daily use of Truvada by HIV-negative people who are at high risk of contracting HIV sexually. This marks the first time an HIV treatment medication has been approved as a prevention tool.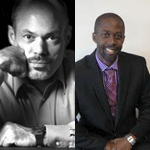 OraQuick In-Home HIV Test: Another Tool in the Toolbox
The U.S. approval of the first-ever at-home, do-it-yourself HIV testing kit has stirred up a mixed kettle of emotions. In this discussion led by AIDS United, two prominent HIV service organization leaders discuss what's good about the new test, what's not so good, and where HIV prevention is heading.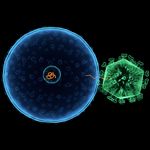 Study Disputes Finding on Cell-to-Cell Transmission of HIV
A new study published in the Journal of Virology disputes a high-profile paper from last summer suggesting that cell-to-cell HIV transmission facilitates ongoing viral replication in the face of antiretroviral therapy.


More HIV/STD Transmission & Education Headlines: