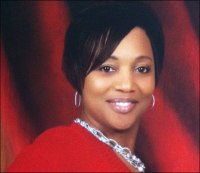 Tamika Curtis-Stiff
During AIDS 2012 we -- from policymakers to PLWHA to doctors -- must come together to assess where we are, evaluate recent scientific developments and lessons learned and collectively chart a course to end the pandemic. The conference will also shine the global spotlight on Black America's HIV epidemic.
People are influenced by their environment, and Black culture contends that it takes a village to raise a child. It certainly will take a village to conquer HIV/AIDS in Black America, but today we are so worried about ourselves that we don't think about what is going on around us.
Whether women, youth or gay and bisexual men, Black Americans have been disproportionately affected by HIV/AIDS since the epidemic's beginning. That disparity has deepened over time (although its impact varies across the country), and we often face greater barriers to accessing care. This is true in Mississippi, where Blacks must stand on the front line to combat HIV/AIDS and its stigma.
The conference will help me assess where I stand in the scientific, clinical, epidemiological, political and economic areas surrounding HIV/AIDS. I hope to learn strategies to successfully mobilize and empower the African American community as well as how to host a local AIDS 2012 conference hub.
I plan to leave with a drive to continue my passion for those infected and affected by HIV/AIDS. When I return home, I intend to work hard with local stakeholders to emphasize the importance of networking, as well as collaborate with partner organizations and invite them to take part in the upcoming BTAN Jackson events.
Tamika Curtis-Stiff is the Ryan White Part C program director and coordinator at the G.A. Carmichael Family Health Center in Mississippi.