Since the invention of protease inhibitors in the late '90s, HIV has morphed from a death sentence into a chronic manageable disease. That shift means that more and more people living with HIV are going to see their golden years. That's an amazing development, yet aging in the HIV-positive population is a very complicated topic. It presents a plethora of issues and challenges that include stigma and isolation; the physical aging that comes with age and HIV; the responsibility among doctors to improve the quality of life of their patients; and the importance of seniors being empowered.
While we currently have up a roundtable conversation with experts in HIV and aging discussing these issues, we at TheBody.com firmly believe that it's just as important to include the voices of those who actually are aging and living with HIV.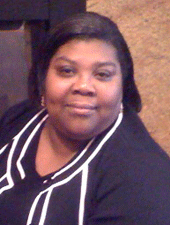 Rusti Miller-Hill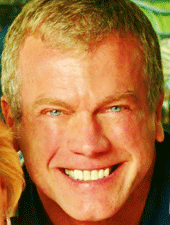 Tommy Chesbro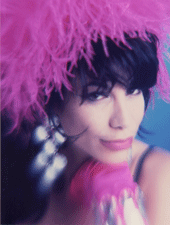 Sherri Lewis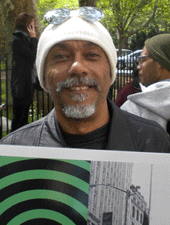 Robert Vazquez-Pacheco
So, with that being said, we invited four people over 50 who are living with HIV to sit down and talk to each other about their lives, the challenges they face and the successes they have achieved over the years. Rusti Miller-Hill, one of TheBody.com's bloggers and co-chair of the Positive Women's Network, New York City Chapter, moderates this conversation with: Tommy Chesbro, 51; Sherri Lewis, 58; and Robert Vazquez-Pacheco, 56.
Rusti Miller-Hill: I want to start off by asking you to introduce yourselves, and to say when you were diagnosed and did you think you were at risk at the time?
Tommy Chesbro: I was diagnosed in June of 1986, but looking back and knowing that I had [acute] retroviral syndrome, I know that me and my partner were infected in the fall of 1985. I really did not think that I was at-risk. I had just started hearing about AIDS maybe a few years before, but we only heard about it being in large coastal cities.
At the time, I was living in Oklahoma City and didn't know of anybody who was infected, and just simply thought it wasn't something that I needed to be worried about.
Rusti Miller-Hill: Sherri, can you share your experience?
Sherri Lewis: I was diagnosed on May 15, 1987. I was probably last at risk in 1985. So I was probably infected then. I was perfectly healthy. I went for a test because I was getting married, and I thought I should just get a clean bill of health. I was shocked because I was healthy and in those years, as my fellow panelists know, if you weren't sick, you were healthy. The people that I knew at that point that had AIDS obviously were dying. And so it totally surprised me, although I knew I had a history that could have been risky.
Rusti Miller-Hill: So you didn't think you were at risk at all?
Sherri Lewis: I thought there was a possibility. I wouldn't have gotten tested if there weren't. I was a recovering addict. I had a bisexual boyfriend in the '80s. But it was a few years: '85. By '87, I was tested. So I thought, maybe I lucked out because I was healthy. But I wasn't.
Rusti Miller-Hill: Robert?
Robert Vazquez-Pacheco: My partner was diagnosed with KS [Kaposi's sarcoma] in September of 1981. When we went to the doctor, obviously, they had no tests. So I didn't know whether I was infected or not, actually. And at that point in time I didn't care, because the priority was taking care of my partner -- he was very sick.
He died in '86. Then in '87, finally, I thought, "All right. Well, now it's probably time for me to get tested to see whether or not I was positive." But I had already done the math and had realized that I had probably been infected, not possibly through Jeff, but somewhere in around February of 1981.
I had the classic flu that people had that wasn't the flu. So I could have been infected then. So, strangely enough, I can say now that I've been positive for the majority of my life.
Rusti Miller-Hill: For myself, I was diagnosed in 1991. At the time, I was trying to seek entrance into a treatment facility -- I had an addiction to crack cocaine -- and part of their eligibility criteria was to go and be tested with the Department of Health. I didn't think that I was at risk at all, although I was engaging in high-risk behaviors: unprotected sex. For some reason, I just didn't think I was at risk. I wasn't an IV drug user; so I really didn't think that they were talking about me. They were talking about other people, but not specifically addressing me as that person. So I guess I never thought that I could be at risk.
So you take that information and then you try to empower yourself and educate yourself. But for those of us who were diagnosed before the HAART [highly active antiretroviral therapy] era ...
Robert Vazquez-Pacheco: In the dinosaur age.
Rusti Miller-Hill: Yeah, I think we all lived in that era.
Robert Vazquez-Pacheco: I was infected by Tyrannosaurus Rex.
Advertisement
Rusti Miller-Hill: Yeah, right? Did you ever think that you would live this long to see the coming of drugs that would really sustain and provide increased quality of living, to the point where HIV has now become a chronic, manageable disease?
Sherri Lewis: I was terrified. I wasn't sure I was going to be here long enough to see medication, no. But I had hope and I really lived in that 24-hour period; I had a program of recovery from alcohol and drugs, which helped me to cope with the 24-hour period -- and not look into the future. Because whenever I looked into the future, there was none. All I saw was wasting and death and a short life.
We all knew what the facts were, but I fought them. And I just lived, in that 24-hour period, to witness the miracles that we've all witnessed at this stage. We're just getting older and living with HIV. And, for myself, I'm healthier than I was back in 1987. I never have been ill. So, the hope worked. It was a good treatment plan.
Robert Vazquez-Pacheco: I never thought that I would reach 40, but I never thought I would reach 40 for other reasons -- not for HIV. I thought that just for the way I was living and the amount of drugs that I was doing, and just sort of the crazy lifestyle that I was leading in my late 20s and early 30s. I was surprised that I would make it to 40.
And HIV was never a big worry for me. I've never been a person that has worried about mortality at all, so I just didn't worry about it. I thought there were too many other things to do. Once Jeff died, I joined up with ACT UP and Gran Fury. I started doing all this AIDS activism stuff. And I really didn't give thought to that fact; as long as I was healthy enough to keep doing something, then I thought I was fine.
I actually didn't start medication until the mid-'90s, anyway. But, no, it didn't occur to me.
Sherri Lewis: That's also a key to survival: You didn't take medication until the '90s.
Robert Vazquez-Pacheco: Oh, yeah. I was not going to take AZT [Retrovir, zidovudine].
Sherri Lewis: No. See? That's a key factor.
Rusti Miller-Hill: Yeah.
Sherri Lewis: Yeah, it is.
Rusti Miller-Hill: Well, mortality was always an issue for me. I became a mom at 15 and was diagnosed when my daughter was 16 years old. And so it was a real issue, because in the early '90s, everyone was dying. There was no reprieve. There was no tomorrow, for lack of a better word.
And so the fear was that mortality was always an issue. I remember my daughter asking my health care provider at the time, "Can I make plans with my mom?" And I remember her saying to her, "No. I advise you to enjoy each day as much as you can."
So I took AZT. That was the first medication available, and I was a part of that toxic scene, holding onto whatever hope there was.
So, in the beginning, no, I didn't. But as time went on, like you, Sherri, I got a program in my life that allowed me to have hope and understand that there was more to this journey we call life, and that there was something greater than myself. I understood that, as long as I surrendered, there would be an opportunity to live, and to live differently. I think that helped a whole lot.
But I guess we all shared the idea, at some point, of what mortality meant -- means -- to us individually, and then collectively as a community.
Tommy Chesbro: I was diagnosed, obviously, before HAART -- actually, before even AZT was available. And after I found out, I didn't think that I would live to this age, for sure. I didn't know how long I would live. I felt like my life would be cut short.
One of the reasons was, what even spurred me to get tested was, a coworker of mine was diagnosed on a Wednesday, and died on Friday. It happened so fast. And then once I found out about myself and started meeting other people with the disease and got into a support group, people just kept dying. I was seeing it all around. I was just sort of waiting for the other shoe to fall. Fortunately, I was staying healthy.
At some point, I sort of made peace with the fact that my life was going to be cut short. And what became really important to me was that I wanted my life to mean something. So I started really working on HIV activism, and started getting really involved in the community, in prevention and care; and started speaking publicly about the disease, about living with the disease.
I did start taking AZT in December of '92 and, of course, I became resistant to that. I took ddI [Videx, didanosine], and became resistant to that. I took d4T [Zerit, stavudine], and became resistant to that. I took Sustiva [efavirenz, Stocrin], and was resistant to that before I ever even started any combination therapy.
I didn't start a protease inhibitor until '99 when I did actually start to have a decline in my CD4 cells, and had a year of being pretty sick. Although I didn't get an AIDS diagnosis, I was pretty ill for about a year. So, like many of us, I thought that my life was going to be cut short.