On Tuesday July 3, 2012, OraSure Technologies, Inc. announced that the U.S. Food and Drug Administration (FDA) has approved the Company's OraQuick In-Home HIV Test, which would be available for purchase online and at retail stores beginning in October. AIDS United interviewed Ace Robinson of Gay Men's Health Crisis (GMHC) and Joseph Interrante of Nashville CARES (Community AIDS Resources, Education and Services) about their opinions concerning FDA's approval of the first and only rapid over-the-counter (OTC) HIV test.
AIDS United Policy Update: What are the benefits and challenges you foresee following the FDA's approval of the OraQuick In-Home HIV Test?
Ace Robinson: The FDA's approval of Over-the-Counter (OTC) HIV test kits is a step forward in the battle against HIV. This additional instrument in the HIV Prevention tool chest will help reduce a barrier to testing for some individuals. The CDC estimates about 20-25% of HIV-positive people in the United States are unaware of their status. Additionally, qualitative studies have confirmed what we already assumed: that people who are aware of their HIV-positive status adapt their behavior to lower their risk of infecting other people upon learning their status.
Some people will avoid being tested for HIV for a variety of reasons:
Being seen in the clinic
Shame after detailing risk behavior
Accessibility due to location and/or opening hours (especially for non-urban dwellers)
These hindrances, and other factors, will be reduced with OTC testing for the general population. However, the overarching fear is that people who test positive for HIV will not have the supportive resources and environment currently required in most states at HIV testing centers. These OTC tests also will include a help desk to immediately console and educate a newly diagnosed person as to the best follow-up to immediately improve the health outcomes, both for themselves and also their activity partners. The fear of OTC home test kits, e.g. hormone pregnancy tests, leading to immediate rash and unhealthy behavior has been great historically dispelled over time.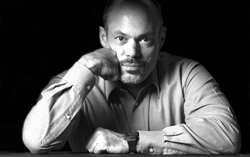 Joseph Interrante: The in-home HIV Test increases available resources for testing and has the potential for helping to "normalize" and de-stigmatize the process of testing for individuals. I suspect that a significant segment of those who use the in-home test will be people who, for a variety of reasons, do not and will not come in for face-to-face testing. (We'll have to see if carrying an HIV test kit up to the counter at your local pharmacy doesn't pose as great a barrier, given the stigma that sometimes accompanies the very process of asking/going for a test. As/if we get reports of people being treated poorly or prejudicially, advocates and educators will want to be prepared to intervene.) So the in-home test increases access along with other initiatives like face-to-face testing through pharmacies in rural communities.
But this underscores the greatest challenge to in-home testing, which is ensuring linkage to care for those who test HIV-positive. In a face-to-face HIV test (at least the way we do it at Nashville CARES), personal follow up and linkage occurs immediately at the time of the preliminary positive test result. While a web site and a toll-free hotline to provide both education and referral information will be available in connection with the Orasure Test Kit, these strategies have in the past proven far less successful in helping people get into care than face-to-face support from an actual specialist, both during and after that traumatic moment when you discover you are HIV-infected—no matter how well prepared you may think you are for such a result. Will the same fears and concerns that deter people from face-to-face testing also deter them from seeking the care that makes knowledge of HIV infection meaningful? That is one of my main concerns, one with implications for both treatment and prevention.
Advertisement
We also need to ensure that information and education is available widely about HIV testing and what a single test result may and may not tell you about whether you are infected, much less whether you are at risk for HIV infection. Many of the limitations to the in-home test are the same as those for HIV testing offered in any context, such as the so-called "window period" for antibody development. There may be additional limitations to the in-home test due either to the technology or to user error. (I am concerned by the reported 8% error rate in negative test results, if that in fact proves to be the case.) Linkage to care could also be enhanced by having local resources for education and support distributed along with test kits at point of sale, though how we implement that without creating additional, excessive burdens on already strapped local organizations is unclear.
As with any technology, there is also the potential for misuse. For example, private purchase of test kits makes possible the forced testing of women, minors or gay men in relationships of powerlessness without their consent in order to use HIV-positive status to perpetuate (or initiate) the exercise of power, control, and/or abuse. Potential for misuse should not in itself be a reason not to have the technology available, of course, but we need to recognize that potential and be prepared to address it and even prevent it—probably through collaboration with groups whose primary mission is domestic violence and/or sexual abuse, and making sure that our own educators and service providers are educated about these benefits and challenges.
AUPU: What impact would the availability of the OraQuick In-Home HIV Test have on HIV prevention efforts? Do you think physicians and other health care providers would recommend the use of OraQuick HIV Test in your region?
Ace Robinson: OTC HIV testing will help HIV prevention efforts on two fronts. It will lead to greater accessibility to testing and also will reduce the burden of cost for HIV testing at clinics. Insomuch, the scarce resources available for HIV prevention can be redirected to other HIV/STI preventative initiatives.
Yes, healthcare providers in NYC have historically led in the incorporation of HIV Prevention and Intervention measures that increase a person's autonomy over their personal health.
Joseph Interrante: I don't think that it will lead to any meaningful reduction in targeted testing and counseling or broad-based screening in clinical settings, to the extent that those activities are focused (like ours at Nashville CARES) on poor and marginalized populations. Frankly, this test is not an affordable option for poor people.
There is a possibility, maybe even likelihood, that (repeated) personal testing could be used by some individuals at high risk as a substitute for other prevention measures like condom use. (I'm reminded here of Walt Odets' discussion of substance abuse among some purportedly HIV-negative gay men, as a pretext for rather than a cause of risky behavior.) Prevention efforts will need to address this within the broader discussions about risk-taking and why/how it occurs.
Will health care providers here in Middle Tennessee recommend use of the in-home test? Some may, hopefully within a conversation with their patients about HIV and risk reduction, though I fear that such contextual discussions will continue to be all too infrequent. I certainly hope that providers will encourage use of face-to-face HIV testing, which is free and confidential through CARES and other agencies, as the preferred option for individuals.
AUPU: What do you think the next steps are in furthering HIV prevention and more generally, confronting the HIV/AIDS epidemic?
Ace Robinson: Accessible combination therapy for HIV Prevention must be enhanced especially for populations with the highest HIV incidence. These methods must include behavioral modification and biomedical intervention. Treating HIV-negative and HIV-positive persons must not be segregated between those two arms of Prevention. The first and foremost challenge to confronting HIV/AIDS is education. People must know the basics to HIV infection, increased susceptibility and available care and how to quickly access care, if necessary. While AIDS ravaged many urban cities, it was brought under control due to massive education and treatment advances. Unfortunately, that is no longer the case at the same level. Many youth do not learn how to best protect themselves and/or loved ones from infection.
Joseph Interrante: We need to continue to build on our recent successes in reducing the number of HIV-infected individuals who do not know they are positive and linking to care those who are positive as well as sustaining their involvement in care. There are still far too many individuals who are diagnosed concurrently with HIV and AIDS or develop AIDS within a year of testing HIV-positive. Use of strategies like social network assessment to guide our targeting of testing resources can help us ensure that we are focusing on those (sub)groups within disproportionately impacted populations where the disease burden truly is heaviest.
Treatment is prevention—we know that. The individual and public health benefits are clear. But let us not focus so narrowly on "treatment adherence" or preventing subsequent HIV transmission that we ignore other health concerns much less other social and material needs that people with HIV/AIDS have. If we really want to build and support self-management skills, a holistic approach is vital.
Important as they are, these efforts should not be accompanied by a reduction, much less abandonment, of prevention work with HIV-negative individuals at high risk. There's enough research that has identified significant co-factors for risk that enable us to move beyond mere prevalence or incidence by race, ethnicity, gender, or sexual orientation to target these activities for greatest impact. I realize that in a flat or reduced funding environment, there is tremendous pressure to shift scarce resources to HIV-infected individuals where "results" or at least surrogate markers are more easily measured. But I think we lose much in the larger battle to end AIDS by doing so. We put ourselves in a bit of a conundrum wherein we fight (and rightly so) against stigma, and its most pernicious manifestation in HIV criminal exposure laws, on the one hand, while in practice we end up doing something that comes dangerously close to the same thing by focusing on those with HIV infection as our sole approach to preventing transmission.
As someone living with HIV, I am firmly committed personally and professionally to fighting HIV-related stigma in all its manifestations. But I wonder if we set ourselves an impossible (and somewhat naïve) goal by aiming to eliminate stigma, which is how I hear the goal articulated to an increasing degree. Maybe it's my Catholic upbringing, but I often think that trying to eliminate stigma is like playing "whack-a-mole" (or trying to argue with an AIDS denialist if you prefer a more relevant analogy). We'll be far more successful working to make sure that stigma presents no barrier to prevention, testing or care for those who need them.
Finally, prevention depends on effective and responsible public policy. That means advocating for comprehensive and inclusive sex education (especially for young people). It also means advocating for comprehensive strategies to address injection and other forms of substance abuse, including syringe exchange and other harm reduction as well as more traditional abstinence-based strategies. I've already mentioned HIV criminal exposure laws and the need to advocate for repeal or at least for an end to their application. These are truly policy challenges in much of the south, but policies and practices to which we at CARES and many of our sister organizations are fully committed.
Ace Robinson is the Managing Director of Community Health & Research, Public Policy, and Advocacy at Gay Men's Health Crisis (GMHC). Ace is a specialist in HIV prevention with a diverse array of experience taken from his work in Senegal, South Africa, Chicago, Los Angeles, Haiti, and New York City. He worked on HIV vaccine design and harm-reduction programs in Africa; led strategic structural-change initiatives on HIV with faith-based leaders, CBOs, and elected officials in Chicago; and directed infectious disease programs in Haiti. Ace also served as the AIDS Prevention Unit Director at the David Geffen School of Medicine at UCLA and recently has been working as an advisor to the International AIDS Society and Black AIDS Institute.
Joseph Interrante is Chief Executive Officer (CEO) of Nashville CARES (Community AIDS Resources, Education and Services), the oldest and largest AIDS services organization in Tennessee. On an annual basis, Nashville CARES provides HIV prevention education, testing and linkage to care, and social services support to 60,000 Middle Tennessee adults and youth. He joined the staff of CARES in May of 1994.
Interrante received his B.A. from Brown University in 1974 and his Ph.D. from Harvard University in 1983, and has taught at Harvard University and Oberlin College. In the mid 1980s he moved from academics to nonprofit work with the AIDS Action Committee of Boston MA and later the AIDS Taskforce of Cleveland OH. In the early 1990s, he was a member of the Education Advisory Committee for the American Foundation for AIDS Research (AmFAR) and the Citizen's Committee on HIV/AIDS for Greater Cleveland. More recently, he has served on the boards of the Center for Nonprofit Management and the AIDS Action Council of Washington DC and as a community advisor to the National Quality Center for HIV/AIDS. Currently Interrante is a member of the Public Policy Committee of AIDS United, the Board of the Southern AIDS Coalition and the Greater Nashville Ryan White HIV/AIDS Planning Council. In 2005, Interrante was recognized as Nonprofit CEO of the Year by the Middle Tennessee Association of Nonprofit Executives and in 2006 as Public Citizen of the Year by the Tennessee Chapter of the National Association of Social Workers. He is a 2005 graduate of Leadership Nashville. Interrante has been an AIDS caregiver and has been living with HIV infection for more than 27 years.
To read the FDA's consumer update about the approval of OraQuick, click here.
To read AIDS United's written testimony to the FDA in support of the approval of OraQuick, click here.