Thanks to the invention of HAART, HIV is no longer the death sentence that it once was. And with that advance, more and more people living with HIV are entering their golden years. Now, that's an amazing thing, yet the topic of HIV and aging is a very complicated one that presents a plethora of issues and challenges.
Is it age or HIV? Are the health issues that this community faces a consequence of aging, the disease itself or a combination of both? And what can doctors do to help improve the quality of life -- both mental and physical -- of their patients? But most important, with stigma, past trauma and depression so prevalent in the lives of HIV-positive seniors, what can they do to feel empowered not just with their health care and treatment, but in their lives?
In addition, over the years, we have seen an increase in newly diagnosed HIV rates among people over 50. What factors make this demographic more vulnerable to HIV infection? And is enough being done to educate our seniors about their risk factors?
Participating in this discussion on the subject are: Frances Meléndez, Interim Director, College of Staten Island; Sean Cahill, Director of Health Policy Research, Fenway Institute; and James Masten, psychologist and author of Aging With HIV: A Gay Man's Guide.
Kellee Terrell: How did each of you become involved in doing aging and HIV work. Frances, why don't you go first?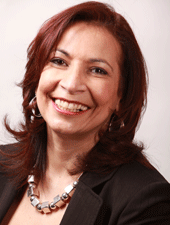 Frances Meléndez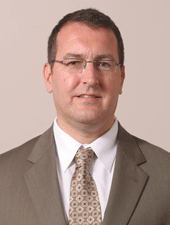 Sean Cahill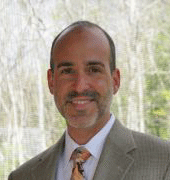 James Masten
Frances Meléndez: I was affected by it personally. It's affected many, many members of my family and friends. I began to work at Iris House and started a behavioral health program because I saw that a lot of agencies weren't dealing with the mental health issues of people living with HIV. And then it turned into dealing with women over 50. We began the DIVAS over 50 group to address issues of HIV in women that were older.
I was really surprised to see how people didn't want to talk about older people being infected after 50 or talk about them being sexually active -- acknowledge them as sexual beings or talk about this group getting tested for HIV. There's a lot of shame attached to that. If you're a grandmother, you're not supposed to be having sex. And you're definitely not supposed to be HIV positive.
Kellee Terrell: Sean, how did you get started doing this kind of work?
Sean Cahill: Most of my work has been in the realm of policy analysis. It started about 12 years ago, when I was researching and writing a publication for the National Gay and Lesbian Task Force called "Outing Age," which was about issues affecting older lesbian, gay, bisexual and transgender [LGBT] adults and some of the areas of public policy that we could change to improve services for LGBT elders. One of the big health concerns for older gay men and older transgender women, in particular, is HIV.
More recently, I was working at Gay Men's Health Crisis [GMHC] and decided to do an analysis of older adults living with HIV, or at risk for HIV, and how we could do a better job of caring for them, as well as prevent infections among older adults through some public policy changes. We published an analysis of elder HIV issues through GMHC in 2010. Those were the two big projects that I was involved with.
The GMHC publication led to working with the White House Office of National AIDS Policy to organize a one-day conference on the topic, and advocating for some policy changes through the Older Americans Act Reauthorization, things like that.
Kellee Terrell: James?
James Masten: It's interesting. I started working in the field as an advocate -- doing care, volunteering and providing HIV education in the '80s. And then, starting in the '90s, I started running support groups for people over 50, at SAGE and GMHC, who felt completely invisible and overlooked in the HIV care communities. At that time, so many younger people were dying. In many ways, [those over 50 and HIV positive] felt a lot of shame about being older when so many young people were dying. And yet, at the same time, in the aging communities, many felt very isolated for having HIV. So we formed these support groups for people over 50 to get support from one another, to talk about their experience. So that was my initial interest.
More recently, I did a long-term study following 15 gay men living with HIV, who were between the ages of 50 and 65, for a period of 18 months [and found out basically what] it means to age with HIV in this era. Then I wrote the book "Aging With HIV."
Kellee Terrell: When we talk about seniors and HIV, there are two groups. Those who were diagnosed in the past and thanks to medicine have gotten older. And then we're talking about what Frances was talking about: people who have been diagnosed after the age of 50.
I want to start by talking about people who are diagnosed at the age of 50 or older, especially given that newly diagnosed rates are increasing among this demographic. What's putting this particular demographic at risk in ways that are unique and different than those among its younger counterparts?
Advertisement
Frances Meléndez: One of the things I've found with the women I've worked with, in particular, is that no one discusses the issue that they can be infected. Their issue is: "I can't get pregnant; I'm menopausal." So there are no issues; there's no real education on what happens to a woman's body that may increase the risk of HIV at that age.
And also, with that age group, you're thinking: How do you ask a woman to negotiate a condom? When you think about culture, religion, or even talking to anyone about being sexually active, or a doctor that doesn't ask if you want to be tested for HIV. I don't recall any doctor ever asking me would I like an HIV test. So I think it's education and overcoming shame.
Sean Cahill: I agree with you completely, and I would add that the result of that is that people over 50 are diagnosed with AIDS, with HIV, much later in the progression of the illness, as opposed to younger people.
I think that certainly the silence and taboo around older adult sexuality is the cause. I think that a lot of heterosexual people are at risk because society still views AIDS as a gay disease. And even though it's disproportionately affecting gay men, obviously it's affecting heterosexuals, as well.
Fran actually referred to changes in women's bodies that occur that can put them at elevated risk. One that I know of is vaginal dryness, which can be caused by hypoestrogenism. That really is a risk and so, when we educate older women about HIV prevention, we have to encourage them to use not just condoms, but also use lubricant.
Unfortunately, in general, doctors don't ask about the sexual behavior of their patients at any age; but particularly with older adults, they tend not to ask these questions. So older people really need to advocate for themselves and raise these issues with their doctors.
Also, it's really important for people to talk about who they're having sex with. So, if you're a man and you're having sex with another man, even if you don't identify as gay, that's relevant information. That is related to your risk for HIV. So talking to your doctor about your sexual behavior, and who your partners are, is really critical.
And then the last thing I would just mention is certainly Viagra [sildenafil], Cialis [tadalafil], and these other biomedical interventions or innovations. They've had an effect. I think that older adults were always sexually active, but it could be that some older adults are more active today than they were a decade ago, because of these new technological innovations. And that also could increase risk.
Kellee Terrell: The media has published stories about sex escapades in nursing homes where either sex workers are coming in or everyone is having sex with each other. Do these reports have validity or are they sensationalized accounts of what is really going on?
Frances Meléndez: No, it's happening. I'll just tell you a quick story. I had an intern working with me. I was educating her for the first time about sexuality in people over 50, and she could not believe it. She came in three months later to let me know that she had gotten a note home for her grandmother saying that she had to be tested for STDs because, of course, women outnumber men in the nursing homes and she was sleeping with a man in the nursing home. The man she was seeing was going out and paying for sex from sex workers. Then he was coming back to have sex with other women at the center. And so the women had to be tested for STDs. So it's real. It's real.
Kellee Terrell: From your own experiences, what does sex education in these types of living facilities look like? Do they even exist?
Frances Meléndez: Yes. Iris House did that. Part of our prevention team would go to the nursing homes. It's actually very funny: [The seniors] would say they were taking the condoms for their grandchildren -- again, the shame of admitting that you're even having sex.
James Masten: I think that's the primary issue. In some ways, it's more the workers who are uncomfortable talking about sex with older adults than it is the older adults' willingness to talk about sex themselves. In some ways we have to educate and counsel our counselors.
Frances Meléndez: Yes, I agree.
Sean Cahill: There have been some campaigns in the last few years. I know that ACRIA did a series of campaigns in New York City. One was titled "Age Is Not a Condom." And Gay Men's Health Crisis did some campaigns.
Actually, the New York City Council funded ACRIA to do trainings with senior centers in New York City. I think that's a really good model for the rest of the country, in terms of raising awareness and challenging stigma among staff, as well as older adults, in general, who participate in senior services and go to the senior centers.
Kellee Terrell: New York can be such a unique place. Do you think that on a national level it's still lacking in other places?
Sean Cahill: I think so. I think awareness is slowly developing. But we were at a conference at Howard University a couple of years ago in Washington, D.C., and it was convened by the Aging Department of the District of Columbia. And that's a very important city in terms of the epidemic.
So I think there is a growing awareness, certainly. But stigma is really important. The research shows that older adults tend to, or often, have really outdated understandings of HIV and how it's transmitted. Some of the things that we all remember from back in the '80s -- when people were afraid to shake somebody's hand if they had HIV, or thought they could get HIV from sharing the utensils that somebody else used the day before in a dining facility -- those beliefs are still out there. They're held by a lot of older adults who are clients of senior centers. But they're also held by staff.
There's a case at the American Civil Liberties Union, litigating, involving an older gay man who is HIV positive, who wants to live in a nursing home in Arkansas. The day after he went there, the administrators called his daughter and said, "You have to come get your father, because we can't guarantee the safety of our kitchen staff and laundry staff if he stays here."
So there's a lot of misinformation about how HIV is transmitted among care providers, as well as older adults. And that's a real problem.
James Masten: Yeah. I think it's also very spotty. I spoke at the HIV/AIDS and Aging Symposium in Austin, Texas. That community is responding really very actively by doing education and counseling. I was really impressed with this community-based response to people living with HIV/AIDS, the HIV prevention efforts, and also people managing and helping care for people who are living longer with the virus.
They understood who their community is, rather than having a one blanket response for a whole nation of very diverse communities. We have to help look at these communities and how they specifically respond to the concerns that they're facing, and develop models that work for various communities across the country.
Frances Meléndez: That being said, I'm thinking of what you said about communities. We assume that New York is different, and pretty savvy. I was at a conference dealing with death and dying, and grief and loss. The woman asked me what would I like to speak on at her next conference. I said, "I'd like to speak about HIV and AIDS and older adults." She said -- this is an RN, over 60 -- "Why would you want to talk about that? People don't die from that anymore. It's not a problem." I could not believe what I was hearing.
James Masten: That's the issue that we keep hearing, that people aren't dying, so it's not a problem anymore.
Frances Meléndez: Right.
James Masten: And there is a major problem with people living longer than expected, because of the multiple comorbidities these people are dealing with.