Dave R.: They May Not Be Your Best Friends, but Doctors Need Love Too!

"Doctors have become defensive and hesitant, and patients have become questioning, distrustful and sometimes aggressive in their demands. Put this alongside the pressure that medical personnel are under due to financial and time restrictions, and relationships have become much harder to build."





Rae Lewis-Thornton: Self Care Is Self Love
"I'm coming to terms with it all; the need to renew and how that directly impacts your mind, body and spirit. There will always be a next project and something that needs to get done, but there will only be one of you."



Rev. Andrena Ingram: I've Got Life!
"I may post sermons or God stuff up in here every once in awhile, but HIV/AIDS reaches a larger audience. I will not force theology and religion down people's throats, who are living with this disease and have been hurt by the church, judged by the church, and condemned by the church."


More Headlines From HIV/AIDS Blog Central:

"I read about you, and talked about you, because I was fortunate enough to know that doing those things were a part of my battle against you, and keeping you from getting to know me the way I knew you." -- Brant Miller

Read more of Brant's letter to HIV and browse through many more of our readers' submissions to the "Write a Letter to HIV" campaign started by blogger Justin B. Terry-Smith! We'd love to see you submit your own letter!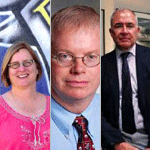 HIV Specialists Offer Their Take on HIV -- Then, Now and in the Future

HIV doesn't discriminate geographically any more than it discriminates any other way, but the experiences of physicians who treat it can differ significantly depending on where their clinics are located. Positively Aware asked three doctors from around the U.S. to share their thoughts.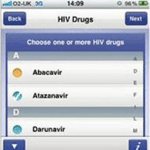 Handy HIV-Related Apps for Your Smartphone or iPad
"Schlepping to the library to understand the results of your test? That's so old school," writes Aparna Narayanan for Housing Works. "These apps put the latest advances in medicine at your fingertips, and answer just about any question you might have about the disease."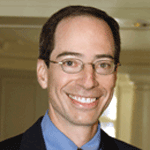 Should We Stop Using the Term "HAART"?
As of this year, the era of Highly Active Antiretroviral Therapy (HAART) is now longer than the era that came before it, when we had no truly effective treatment for HIV. This leads HIV clinician Paul Sax, M.D., to ask: Can we put to rest this increasingly antiquated term?


More Headlines on HIV Treatment & Health Issues:

Patricia S. (From Bronx, N.Y.) on "A Day in the Life Video Series: Two Longtime HIV Survivors Share Love and Support"

"I'm HIV+ since 1990 so I can relate to being a long-term survivor and taking meds daily and not wanting to answer phone calls, doors and emails. ... Thank you Petra and Efrain for many reasons. Thank you for letting us know there is love after HIV/AIDS. And thank you both for helping me in my times of need!! We could not have asked for a better example of two people who represent passion, dedication and love!"

Read the rest of this comment and join the discussion on this article!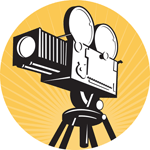 Documentary About the AIDS Epidemic in Black America Debuts on PBS

Endgame: AIDS in Black America, a new two-hour documentary directed and written by Renata Simone, delves into the complexities of the AIDS epidemic in black America and focuses both on personal responsibility and the serious social factors that continue to fuel HIV among African Americans.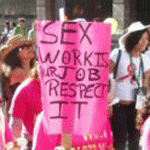 U.S. Holds Up "You Are Not Welcome" Sign to Sex Workers and Drug Users at International AIDS Conference
"Sex workers and injection drug users will be dangerously scarce among the 30,000 advocates and scientists from around the globe arriving in D.C. in two weeks for the International AIDS Conference -- because they are legally barred from entering the country," writes Lucile Scott for Housing Works.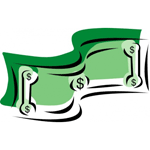 California Unveils Medicaid Expansion to Poorer HIVers, While Other States Express Doubts
"Amidst Republican calls denouncing Medicaid Expansion, California unrolled a program to extend Medicaid coverage to all low-income people with HIV in advance of the Affordable Care Act's 2014 implementation date," Housing Works reports.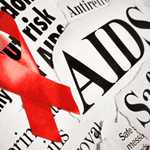 Ukraine: Corruption Blamed for AIDS Non-Treatment
Advocates in Ukraine say state corruption is depriving thousands of HIV-positive people of antiretroviral drugs, with AIDS deaths up by 20 percent since last year.


More HIV News & Policy Headlines:

Trying to Cope With My Living Nightmare
(A recent post from the "Living With HIV" board)

"I am doing everything I am supposed to do, have a great team of doctors and nurses, a great support system -- but that doesn't help me feel any less lonely. I really don't know how to cope at this point, I feel like I am exhausting to others so I don't really talk to anyone else. ... I want my life, but at the same time I don't even feel worthy of living. Everyday when I take my meds is like a slap in the face -- or a kick in the balls is more like it. I am in shambles. I just maybe would like someone to shed some light, maybe someone has been where I am at, maybe not. Thanks."

-- Empty

Click here to join this discussion, or to start your own!

To do this, you'll need to register with TheBody.com's bulletin boards if you're a new user. Registration is quick and anonymous (all you need is an email address) -- click here to get started!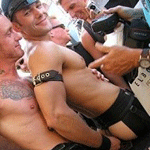 Is "Dawson's 20 Load Weekend" the Most Important Gay Porn Film Ever Made?

"This was not a film that was made in the absence of HIV, but was created because of HIV," Mark S. King writes. "You can practically hear a disembodied voice whispering, 'Watch closely. This is how gay men have sex now. ... F*** AIDS.'"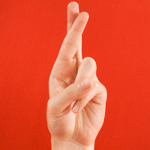 Wish HIV Away
"We live in fear -- fear of losing our jobs, our family, our friends, our very safety. So we wish HIV away," writes Positively Aware editor Jeff Berry. "But we need to start by speaking and owning our own truth, if only in the mirror."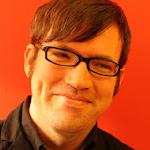 Shawn Decker, the Original "Positoid" (Audio)
Infected with HIV as a child while receiving hemophilia treatment, in 1996 Shawn Decker created one of the first "poz blogs," in which he shared his life as a then 20-year-old dating with HIV.



More Opinions & Perspectives:

Detail from:
"Sunset #1: All Souls Day," 2000
Michael P. Moore

Visit the July 2012 Visual AIDS Web Gallery to view our latest collection of art by HIV-positive artists! This month's gallery, "Overnight Wave (For Arthur)," is curated by Rick Herron.


HIV/STD TRANSMISSION & EDUCATION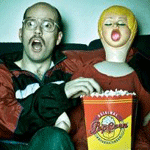 Leather, Porn and Kink: They're Actually Not as Risky as You Might Think

"While HIV prevention in the U.S. focuses on men who have sex with men, it's clear that anyone can pick up HIV," Enid Vázquez reports for Positively Aware. "Hence, precautions are taken in certain communities that revolve around sexual activity."



An Activist's Mixed Feelings on the Home HIV Test
Long-term HIV survivor Rae Lewis-Thornton appreciates the importance of HIV testing. However, "The guilt and shame that comes with an HIV diagnosis is insurmountable," she notes. "A person has to be strong to get a positive HIV test result at home."


A Doctor's View on the Home HIV Test: What Impact Will It Really Have?
Paul Sax, M.D., is surprised that the recent U.S. approval of the first over-the-counter rapid HIV test was such big news. "Relatively few have questioned how useful this test will be," he writes. "After all, another home HIV test was approved for use in 1996, and its impact has been relatively limited."


More HIV/STD Transmission & Education Headlines: