Aging With HIV: A New Journey
By 2015, experts predict that more than half of all HIVers in the U.S. will be 50 or older. Yet we have only begun to truly grasp exactly what it means to be getting older while living with HIV -- physically, mentally and emotionally.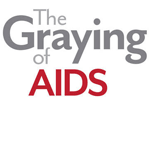 The Graying of AIDS: Portraiture and Stories From an Aging Epidemic
Few Americans think of white hair or laugh lines when they think about people living with HIV or AIDS. But researchers project that by 2015 more than half of all people living with HIV in the U.S. will be over 50.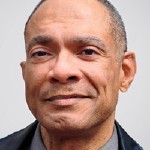 Meet Stokes
Stokes was diagnosed with HIV in 1985. He will be the first to admit that the past 28 years have not been easy. Like many other people who are growing older with HIV, his journey with the disease has been filled with ups and downs. But today Stokes is happy, healthy, and focused on his future.
What's your advice for living a healthy, happy life with HIV well into your 50s and beyond?
"Take care of the rest of your body! We are human guinea pigs having taken these powerful medications year after year. ... All we can do is live in as healthy a way as possible: good diet, minimal alcohol, active exercise and balanced emotions." -- David Fawcett