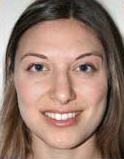 Helen C. Koenig, M.D., M.P.H.
Q: I am in a relationship with an HIV-positive man with an undetectable viral load. I am negative. We refrain from oral and anal sex. Last night while masturbating some of his semen got on my hand and I had an open cut. I have not been able to sleep.
Since we are in a monogamous relationship and he is undetectable, should I get tested regularly? Going for testing freaks me out. I have not been tested since three months after his diagnosis, which was three years ago.
A: You bring up several important issues that should be addressed. Mutual masturbation is typically an excellent way to have safe sex with an HIV-positive partner, as are oral or anal sex with appropriately used condoms. In addition, the best way to prevent HIV transmission, as shown by the recent study in couples where one is positive and the other isn't (sero-discordant), is for the HIV-positive partner to have an undetectable viral load on consistent antiretroviral therapy. Although almost all (97%) of the couples in this study were heterosexual, it is still helpful in showing how difficult it is to transmit HIV when the HIV-positive partner is taking HIV therapy.
So is there still a risk of HIV transmission when your partner has an undetectable viral load on medications? The answer is yes, since viral particles have still been detected in the semen of men who have an undetectable viral load in their blood. This is because the semen is one of the so-called "sanctuary sites" where HIV can continue to replicate, since many of the HIV medications we use today are not able to get into the semen.
Advertisement
This brings us to your first question regarding the risk of transmission of HIV from the semen of a partner with an undetectable viral load to you through an open cut in your hand. The risk of transmission through an open cut depends on the type and depth of your wound: a superficial wound with a scab would be extremely unlikely to allow HIV transmission, while an open wound with visible bleeding or exposed deeper tissue would put you at higher risk. Since this doesn't sound like a high-risk exposure, and your partner had an undetectable viral load, the risk of infection in your case is likely slim to none and I do not think that taking a 28-day course of post-exposure prophylaxis is warranted. If the cut was on the deeper side or if your partner's viral load may have been detectable, post-exposure prophylaxis might have been prudent, but it would have needed to be administered within 72 hours of exposure.
As for your second question: in my experience as a physician, patients often report being in monogamous relationships and then find out later that their partner was not being as monogamous as they were. In addition, your partner may believe that his viral load is undetectable, but he may not know if his viral load crept up since his last check-up several months prior (although the chance of this happening if he is 100% adherent to his antiretroviral therapy is extremely low). While the possibility of infidelity is never fun to consider, figuring out your level of risk is only as good as the information you have! Therefore, in general, all partners of HIV-positive individuals should be tested for HIV at least annually, and those at higher risk of acquiring HIV (those with multiple partners, those who share needles for IV drug use, those whose HIV-positive partners have detectable viral loads, etc.) should be tested more frequently. That said, mutual masturbation as the sole form of sexual activity, in the setting of an undetectable viral load, confers almost no risk of transmission.
In summary, you and your partner are to be commended for your safe sex practices and your partner's excellent virologic control. Your risk of having acquired HIV from the exposure you describe is virtually nonexistent, but it never hurts to get tested for peace of mind, and on a regular basis as a healthy habit. In fact, the CDC recommends that all adults, regardless of risk, be tested for HIV in all healthcare settings.
Submit your questions to AAHIVM@tpan.com
Due to space limitations, not all submitted questions can be answered in this column. For more information about AAHIVM, call 202-659-0699 or visit www.aahivm.org.
Search for an HIV Specialist™
Finding an HIV Specialist™ is easy with AAHIVM's Find-A-Provider directory at www.aahivm.org. Click on the "Find-A-Provider" window on the home page, enter your location, and click on the search button for a list of HIV Specialists™ near you.