Mark S. King: The Stupid Question -- "Are You Clean?"

"Anyone who questions whether or not HIV stigma is on the rise need look no further than online profiles and hookup sites, in which 'Are you clean?' is asked with infuriating regularity. ... Can we please remove this insulting, dangerous and unproductive question from our lexicon?"





Rev. Andrena Ingram: Don't Make Me Unfriend You
"How sad are you for 'unfriending' someone [on Facebook] because you thought they had HIV? ... Saddens me that folks are like that. So quick to crucify you and stigmatize you -- without even talking to YOU."



Philip D.: Worry Your Way to Longevity
"According to a book I read recently, those who worry in moderation appear to outlive their overly cheerful counterparts. If that's really true, I may be around to blog for a very long time."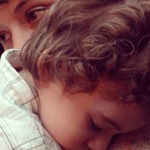 Brooke Davidoff: Terrible Twos Here We Come!
"In a month I will have a 2-year-old. ... You learn something new from your kids every day. If you take the time and pay attention to them. ... I can't imagine anything terrible about another year of watching him grow, learn and play."


More Headlines From HIV/AIDS Blog Central:

Detail from:
"Gym Shorts #1," 1986
Jimmy DeSana

Visit the June 2012 Visual AIDS Web Gallery to view our latest collection of art by HIV-positive artists! This month's gallery, "Maybe I'm heading into another change. I hope so," is curated by Matthias Herrmann.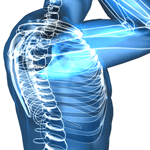 Decreased Bone Mass Among Young Men Living With HIV, Study Finds

Young, HIV-positive men -- particularly those on antiretroviral treatment -- are more likely to experience low bone mass than their HIV-negative peers, according to a recent U.S. study.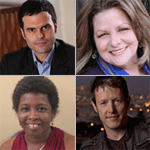 Word on the Street: Advice on Adhering to HIV Treatment
Staying on top of your treatment every day is often not an easy task. We asked HIV experts and people living with HIV to talk about why adherence is important and to share strategies for ensuring you remember to take your meds.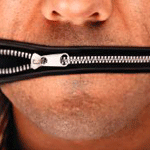 The Insidious Effects of Trauma and PTSD
"Studies suggest 20% to 40% of HIV-positive people meet criteria for PTSD [post-traumatic stress disorder], which is two to four times higher than in the general population," Michael J. Mugavero, M.D., reports in this PTSD overview for Positively Aware.


More Headlines on HIV Treatment & Health Issues:

Hey, nobody's perfect. We can all use a little nudge sometimes to help us remember our HIV meds, upcoming doctor's appointments, prescription refills and other tasks. Use TheBody.com's new, free, private Personal Reminder Service to:


Receive a text message, email or voice mail when it's time for a medication dose.
Receive reminders before upcoming doctor's appointments.
Set up online prescription refills and deliveries via mail.
And much more!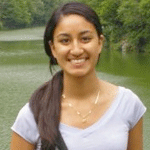 The Political Is Personal: Finding a Home as an HIV Activist

"A couple of years ago, I did not know what advocacy and activism really meant," admits Sonia Rastogi of the U.S. Positive Women's Network. But that all changed with her HIV diagnosis -- an experience that made her realize she was part of something far, far larger than herself.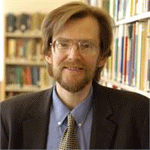 Taking Stock of the U.S. National HIV/AIDS Strategy
We have a nationwide strategy for curbing the HIV/AIDS epidemic in the U.S. -- but are we running out of time in meeting the strategy's key goals? Public health expert David R. Holtgrave, Ph.D., talks with AIDS United about the successes and questions surrounding the strategy thus far.


More HIV News & Policy Headlines:

Dee (From Pennsylvania) on "My Horrific Seven Months"

"You are such a graceful survivor. Your words truly amazed me -- all the illness, the side effects, the stroke of your partner, your physical pain -- yet you still make time to get out and plant in your garden, chop vegetables, and enjoy nature. There are people who have endured a lot less but who complain so much more. I'm not minimizing anyone's struggle, but I am marveling at your love of life and endurance."

Read the rest of this comment and join the discussion on this article!

An HIV Criminalization Story, Up Close and Personal (Audio)

Nick Rhoades was convicted of criminal transmission of HIV in Iowa in 2008, even though his viral load was undetectable, he wore a condom, and his accuser did not contract HIV. In this interview with POZ I AM Radio, he tells his story of incarceration, release and activism.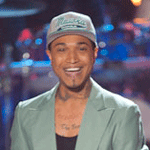 Jamar Rogers of The Voice Speaks Out in New Interview
Jamar Rogers of NBC's reality television show The Voice speaks candidly about his music, his struggles and life beyond HIV in a new, in-depth interview with Positively Aware.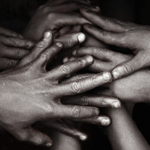 What Really Fuels the HIV/AIDS Epidemic in Black America?
As we mark National HIV Testing Day this week, it's worth taking a step back to look at all of the critical ingredients that make HIV/AIDS so insidious in hard-hit U.S. communities. Take African Americans, for instance: Here's what HIV advocates feel is truly worsening the epidemic in black America.
"Thank you from the bottom of my heart, because you actually formed me, and changed the little girl and teenager that was full of hate -- an uncompassionate, angry kid that didn't have any direction but to do bad things, and felt so worthless that she had to find the worst -- to feel the best!" -- Maria T. Mejia

Read (and watch!) more of Maria's letter to HIV, or browse through many more of our readers' submissions to the "Write a Letter to HIV" campaign started by blogger Justin B. Terry-Smith!
HIV/STD TRANSMISSION & EDUCATION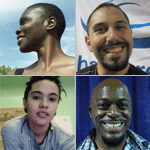 Taking the Test: What's Your Experience?

To commemorate U.S. National HIV Testing Day on June 27, community members talked about their HIV testing experiences. Their stories are funny, heartbreaking, frustrating, empowering, and everything in between.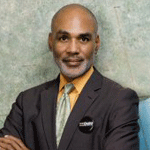 Black America, HIV Testing and Creating an AIDS-Free Generation
"In black communities it is particularly important that we take advantage of this deciding moment in the HIV/AIDS epidemic," writes Phill Wilson, the head of Black AIDS Institute. "Whether we know it or not, today the majority of Black Americans know someone either who is living with HIV or who has died from the disease."



Whatever Happened to Actually Talking About Sex, Drugs and HIV?
"Safer sex is not as trendy as it once was," HIV/AIDS advocate Elizabeth Lombino writes. "Abstinence-only education has been revived. To talk about sex in any public forum is taboo again. The word 'condom' is now categorized under dirty words. When did this happen?"


More HIV/STD Transmission & Education Headlines: