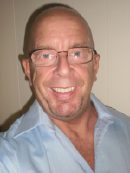 Michael A. Kehoe
June 27, 2012 will be the 17th year observance of National HIV Testing Day (NHTD) coordinated by the National Association of People with AIDS to encourage people of all ages to "Take the Test, Take Control." Mayors across the United States continue to support NAPWA's "Mayors Campaign Against HIV" to bring individual awareness to "Taking The Test. Take Control."
Yesterday
Advertisement
When HIV was first discovered -- it was originally known as GRID (Gay Related Immune Deficiency). Since then (in 1986) it became known as we know it today -- HIV - Human Immunodeficiency Virus. HIV is a human-to-human transmission that develops into AIDS (Acquired ImmunoDeficiency Syndrome).
The two key words to remember for transmission of HIV / AIDS begin with the first two letters: 'Human' and 'Acquired'. And prevention or transmission begins with one person: "I" (you).
HIV knows no cultural boundaries, city limits, county lines or state borders; does not care what country you live in or what continent you live on; HIV does not care what your ethnicity, creed or lifestyle is. HIV is simply this: an Equal Opportunity Disease for all not by who your are, but by what you do. HIV is found in all communities -- social, geographic and demographic -- of the human population -- worldwide -- ravaging certain segments of the population more than others.
Today
Too many people don't know they have HIV. In the United States, nearly 1.2 million people are living with HIV, and almost one in five of those infected don't know they are infected. Getting tested is the first step to finding out if you have HIV. If you have HIV, getting medical care and taking medicines regularly helps you live a longer, healthier life and also lowers the chances of passing HIV on to others. If you are HIV-positive, advances in science and medicine can allow the viral load (amount of virus in the body) to reach levels of 'undetectable' -- which does not mean you are cured. It means that either the HIV RNA is not present in your blood at the time of testing or that the level of HIV RNA is below the threshold needed for detection. Even though HIV may be undetectable in the blood, it persists in cells and tissues throughout the body. An HIV-positive person is 96% less likely to pass the virus on (per the Centers for Disease Control) providing they are adherent and compliant to medical care, are still using precautionary measures (sexual barriers, condoms), don't share needles, and avoid the four main transmission modes for spreading HIV: Blood, breast feeding, semen and vaginal fluid.
The days of being infected by blood transfusion are all but gone (blood donations are constantly screened/tested for the HIV virus). An HIV-positive woman who is pregnant can avoid passing the virus on to her unborn by taking medicines during pregnancy but cannot have a vaginal birth (must have a caesarean -- c-section birth) and can never breastfeed her child. A couple engaged in sexual activity can prevent spreading the virus by using protection (sexual barriers). Those individuals using needles should always use clean needles and never share/clean old needles.
Today, you cannot 'see' what an HIV-positive person looks like. Gone are the days of the gaunt look 'wasting syndrome' and the 26 opportunistic infections associated with AIDS (a progression from HIV) rarely occur, or if they do, it may take years to develop. An HIV-positive person can live a long and rewarding life -- no different than anyone else. Except two things: (1) they must take their medicines and practice precautions to protect those they love and (2) be under medical care.
Treatment and medicines are available to all. Federal, State and Local governments and communities, private benefactors and individuals have committed financial resources -- even in these trying economic times. Education to prevent the spread of HIV is offered by community groups -- and readily available online, 24 hours a day.
Today -- we'll need to know how to prevent the spread of HIV. Take the HIV Test. Take Control.
Statistics
Globally:
Over 25 million people worldwide are living with the HIV virus; since 1981, 33 million have died from AIDS -- a progression from HIV. (UNAIDS)
Every year, 2,555,000 worldwide are newly infected (7,000 per day) and 365,000 are children (1,000 per day). (UNAIDS)
3 out of 5 persons who know they are infected with HIV are not in medical care.
Nationally:
56,000 persons are newly infected with HIV every year in the United Sates. (CDC)
1 out of every 5 persons who are infected with HIV do not know they have the virus. (CDC)
Youth, ages 13 to 24, account for 50% of new HIV infections every year and 70% of new STD (Sexually Transmitted Disease) infections. 4. A person with an STD infection is 3 - 5 times more likely to contract HIV.
State:
An estimated 135,000 HIV-positive people are thought to be currently living in Florida (11.4% of the 1,185,000 thought to be living with HIV in the United States). (FDOH)
An estimated 25% of new infections in Florida are in persons age 25 or younger. (FDOH)
In 2011, Florida became #1 in the country for newly diagnosed HIV-positive persons.
Source: www.doh.state.fl.us/disease_ctrl/aids/updates/facts/10Facts/2010_US_VS_FL_Fact_Sheet.pdf
(Additional National and State facts are available at: www.avert.org/usa-states-cities.htm)
Then and Now
30+ years of HIV in society has had mixed blessings. Countless persons -- a generation of people that died could have been our strongest educators to our youth, and education has fallen short only to see a rise in the newly infected -- not only our youth but in the older community as well. Even with advancements allowing persons to live long, productive lives -- some communities still refuse to face the reality that HIV is a crucial issue to 'embrace rather turn away', 'understand rather ignore', 'tolerate rather than alienate'... There should be no stigma and discrimination in taking the test nor for those who have HIV/ Today, stigma and discrimination only increases the prevalence of infection in future generations.
The side-effects of HIV are not just personal, but communal -- whether it be with friends or partners, family or neighbors, country or global. Not just physical or psychological, but socially as well.
Tomorrow
HIV is a concern of ONE -- one individual, one person, one community, one world. It is not it "...won't happen to me..." but rather 'when' if you know how to prevent from getting infected but put yourself -- and others -- at risk. Go to www.TheBody.com to find out more about risk behavior.
Promote HIV Testing to your community by taking the test yourselves. Bring a friend with you. 15 minutes -- the time it takes to have the Rapid HIV Test done and results given -- is but a brief 'moment' out of a 'lifetime', and not a 'lifetime' of care because of 'a moment'.
If you are HIV-positive, get into treatment. If you know someone who is HIV-positive but not in care, be a mentor, show them you care and support them emotionally by getting them into treatment. Help them to help themselves to help others. Everyone can be a 'Power of Example'.
To find out where you can take the HIV Test in your community, visit www.TheBody.com or www.HIVtest.org and type in your zip code.
Take The Test. Take Control.
Today is the time. Tomorrow may be too late.
Michael A. Kehoe is the outreach coordinator at CARES Outreach Services, Inc., in Sarasota, Fla.
This article was provided by CARES Outreach Services, Inc..