Piecing the Puzzle Together
Summer 2012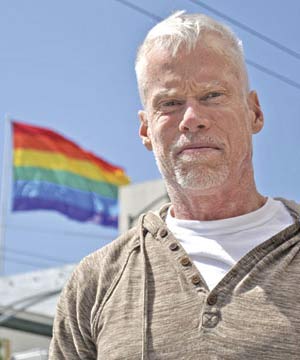 Photo by: Ayrick Broin
Matt Sharp
Activist, educator, long-term HIV survivor
San Francisco, California
I live in the AIDS "bubble" of San Francisco and I work with AIDS educators and activists internationally. My partner is HIV-positive and my family and friends have known for years that I am positive and still, thankfully, healthy. I live in a world of openness and fulfillment because I made a choice to live proudly with HIV. I made that choice so hopefully others could see.
For me, then, it seems unfathomable that people are still so unaware of HIV/AIDS. Yet I know that AIDS ignorance, HIV stigma and hatred towards people who are "different" exists, especially in the right-wing quagmire that is so pervasive in this country. As people with HIV/AIDS, we should harken back to the early days of in-your-face activism and not settle for anything less than full acceptance in this world.
---

This article was provided by
Positively Aware
. It is a part of the publication
Positively Aware
. Visit
Positively Aware's website
to find out more about the publication.
---
| | |
| --- | --- |
| No comments have been made. | |
Add Your Comment:
(Please note: Your name and comment will be public, and may even show up in
Internet search results. Be careful when providing personal information! Before
adding your comment, please
read TheBody.com's Comment Policy
.)