Piecing the Puzzle Together
Summer 2012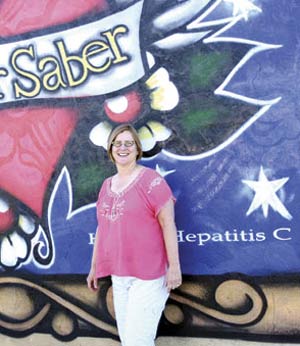 Photo by: Jamie Hascall
Betsy Brown
HIV specialist
Santa Fe, New Mexico
The number of people not engaged in care really saddens me but is not shocking. I feel it is a combination of factors, not the least of which is our dysfunctional health care system, where many people don't have health insurance and many others don't have access to care. Retaining people in care is also a challenge. Also, many clinicians don't think of testing for HIV.
It doesn't help that in this political environment, science is vilified and sex has become only about procreation and not the beautiful thing it can be. For so many people, especially people of color, being gay has as much a stigma as anything else.
Somehow we need to refocus on education and destigmatizing HIV in the religious communities. People aren't hearing about people dying from AIDS so they think the problem is gone. Engaging the black and Hispanic churches might help in some communities. The Catholic Church and many of the African American churches hide these issues and blame the victims.
---

This article was provided by
Positively Aware
. It is a part of the publication
Positively Aware
. Visit
Positively Aware's website
to find out more about the publication.
---
| | |
| --- | --- |
| No comments have been made. | |
Add Your Comment:
(Please note: Your name and comment will be public, and may even show up in
Internet search results. Be careful when providing personal information! Before
adding your comment, please
read TheBody.com's Comment Policy
.)