Piecing the Puzzle Together
Summer 2012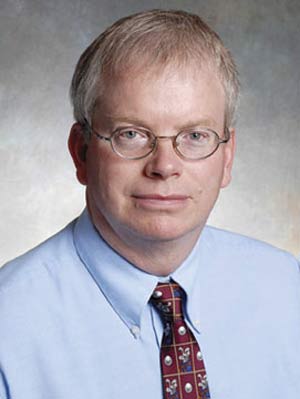 Photo courtesy of: Keith Henry
Keith Henry
HIV specialist, researcher
Minneapolis, Minnesota
Misinformation, ignorance, and prejudice exist in the U.S. population on a wide range of important topics, from basic health care issues to the U.S. political process. The situation is discouraging and calls for steadfast, vigorous efforts to work with opinion leaders like media and public figures, and emphasizes the still crucial role of activists, watchdog groups and lobbying organizations.
The low estimated number of HIV-positive people in the U.S. who are in care with fully suppressed HIV is an indictment of the U.S. health care system, coupled with a lack of risk awareness and personal responsibility at the individual level. We must do a better job of making the clinic experience better for patients, and increase the "stickiness" of patients to a health care system which often is only as good as its weakest link, the contact that can drive a patient away from care.
---

This article was provided by
Positively Aware
. It is a part of the publication
Positively Aware
. Visit
Positively Aware's website
to find out more about the publication.
---
| | |
| --- | --- |
| No comments have been made. | |
Add Your Comment:
(Please note: Your name and comment will be public, and may even show up in
Internet search results. Be careful when providing personal information! Before
adding your comment, please
read TheBody.com's Comment Policy
.)