Piecing the Puzzle Together
Summer 2012
PA asked a few activists, advocates, and medical providers for their take on the state of HIV/AIDS knowledge in the U.S. and the level of comfort Americans have with people who are living with HIV/AIDS. Here's what they had to say about how these things connect to the fear, denial, and silence that keep people from getting tested, into care, and successfully maintained there. They also have some ideas about how to improve the general public's knowledge and reduce stigma.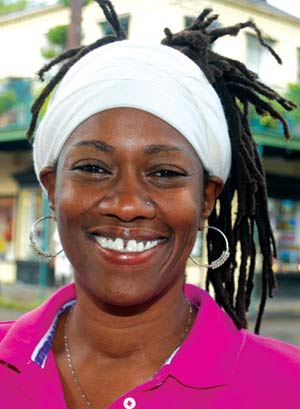 Photo by: Terry Gaskins
Gina Brown
Peer navigator, advocate, long-term HIV survivor
New Orleans, Louisiana
We will only make things better once we start addressing the specific issues that keep people out of care. HIV is not only a medical condition, but for a lot of people, it is more of a social problem -- housing that's safe and affordable, transportation, stigma, childcare, and food are more important than taking care of their HIV disease.
We won't see a real decline in the number of new infections until we can educate the communities that are hardest hit: blacks and Latinos. The myths and rumors have to be addressed before real HIV education can begin. As someone who sees both sides, I can honestly say there is not enough education that is both culturally and gender specific.
---

This article was provided by
Positively Aware
. It is a part of the publication
Positively Aware
. Visit
Positively Aware's website
to find out more about the publication.
---
| | |
| --- | --- |
| No comments have been made. | |
Add Your Comment:
(Please note: Your name and comment will be public, and may even show up in
Internet search results. Be careful when providing personal information! Before
adding your comment, please
read TheBody.com's Comment Policy
.)