Don't Make Me Unfriend You
By Rev. Andrena Ingram

June 24, 2012
How sad are you for "unfriending" someone, because you "thought" they had HIV ... then again, thanks for the revelation!
So, the doorbell rings the other day, and it is a person who regularly delivers stuff to St. Mike's. Months ago, he came in, and we somehow got on the topic of HIV (I think I gave him a copy of the article that came out about me). So we talked for awhile about HIV and me, or HIV within the church. It happened so long ago, I forget exactly what the conversation was about.
Of course I friended him on facebook and posted a status about how good it was to have the conversation and tagged him. No big deal. WRONG!
So, he tells me today, that three of his "friends" emailed him, and blasted him about him having HIV: YOU COULD'VE TOLD US YOU HAD IT! They said: "we're gonna get tested, and you better hope it comes back negative" (or words to that effect). They unfriended him, and blocked him.
I was so sorry to hear that! He was fine with it. Basically said he didn't need friends like that. He said that initially he laughed it off ... but then was like: "Really??? They didn't even take time to read the entire post! Just jumped to their own conclusion!"
"30 years into this disease. Ignorance still abounds."
Advertisement
We talked a bit about folks pontificating on his page about Obama, and my latest episodes of (thatwhichshallnotbenamed). We shook our heads and kinda laughed about the human condition. They didn't even read the whole post. Just saw the word HIV and freaked out. Sad ... really sad. Saddens me that folks are like that. So quick to crucify you and stigmatize you -- without even talking to YOU. Instead talking all around you ... making up lies and taking things out of context and twisting it.
This is what a lot of us, who are living with HIV deal with on a daily basis. I have spoken to a few people, who are not out about their diagnosis, because of this specific reason. They are afraid of being rejected, unfriended, and stigmatized by close friends ... friends who would feel some kinda way, if they found out. Have recently just spoke with someone who is in the hospital (not doing well), who has a pastor who does not know his condition ... because he is afraid of rejection.
How sad is that? Again, I posted something on facebook about this ... I have quite a few clergy "friends," and have NOT gotten ANY response:
To the faith leaders/clergy: are your folks afraid to share things with you? I am hearing first-hand stories of people who are afraid to tell their pastors that they are HIV positive. Not that they are required to do so. That is ... indeed a personal decision.

The ones I have spoken to, at least, want to be able to share that information ... but are afraid that they will be ostracized. This is unacceptable.

What messages/meta-messages are you sending?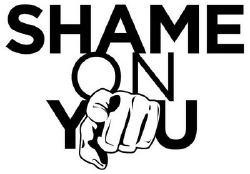 Perhaps it is better to to be "unfriended."
I don't know, I may be mistaken: but ...
if we are sending a message that counters the message of love, grace, forgiveness and mercy ... perhaps we are in the wrong vocation.
if we are condemning and judging and talking behind one another's back, perhaps we are in the wrong vocation ... and ...
if we have to spread rumors and try to shut somebody down without even getting "the rest" of the story ...
As he prepared to leave, he picked up an LBW laying on top of my file cabinet ... and said "LBW: 'this is the feast' -- See? I still remember it from my young days ..."
Yes, dear friend. "This IS the feast of victory for our God": a feast where we don't worry about who has what, or a person's sexuality, or race ... a feast where all are invited, welcomed and forgiven.
Thanks be to God.
Get email notifications every time this blog is updated.
---
Add Your Comment:
(Please note: Your name and comment will be public, and may even show up in
Internet search results. Be careful when providing personal information! Before
adding your comment, please
read TheBody.com's Comment Policy
.)