Betsy Yung: Tiptoe Through My Treasures

"My treasure box is littered with things that I now label mentally as "BI," before infection; "BD," before diagnosis; and "EE," everything else. … I've decided to clean out my treasure box and share its contents here in my blog."





Reggie Smith: Living Just a Little, Laughing Just a Little (Ain't Easy)
"People think that it is easy to just take the medications if they catch the virus, but like I always try to share with those who are still HIV negative: It's easier to wear a condom than it is to ... take medications every day for the rest of your life."



Rae Lewis-Thornton: Moving Beyond the F***
"I have HIV and it is what it is. I f***ed to get it and that's also a fact. Why must I justify the f***? Why must I contextualize my f***s to make you like me?"



ScotCharles: My Horrific Seven Months
"I have been careening from one health issue to another and haven't had the strength to write. ... I am probably too fixated on this concern that I have begun to love being ill. But, who doesn't remember the comfort of a nurse visiting you in the lonely hours of the night?"


More Headlines From HIV/AIDS Blog Central:

What's Killing My Sex Drive?
(A recent post from the "Gay Men" board)

"I am 37 and on Truvada and Isentress. My viral load is undetectable and my T-cells are around 750. I have hardly any sex drive. I would choose reading a book over sex any day of the week. I used to be a meth addict but I have been clean for two years. Is it possible that my previous meth use has killed my sex drive? I have been to my HIV doctor and he has tested my testosterone levels, which are on the low side of normal. I had tried Androgel and it didn't increase my sex drive at all. My partner is negative and he has a healthy and constant sex drive. I don't know what else to do. I think he thinks I don't love him; I wish I could make my body respond. Has anyone else ever felt like this or confronted this experience?"

-- jjemcdonald

Click here to join this discussion, or to start your own!

To do this, you'll need to register with TheBody.com's bulletin boards if you're a new user. Registration is quick and anonymous (all you need is an email address) -- click here to get started!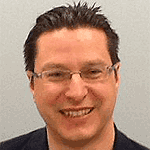 HIV Frontlines: The Doctor Who Cured HIV

This isn't another story about the "Berlin patient," a.k.a. Timothy Brown, the only man who's ever been considered "cured" of HIV. This is about the man who cured him: Gero Hütter, M.D., a cancer doctor in Berlin who had never treated an HIV-positive cancer patient before he met Brown.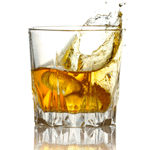 Choosing Alcohol Over HIV Meds? New Study Examines Why People With HIV Skip Treatment When Drinking
Half of HIV-positive individuals who are on treatment and drink alcohol skip taking their HIV medications on purpose, under the erroneous belief that mixing antiretrovirals and alcohol is harmful, according to a recently published U.S. study.



What Guinea Pigs and Crash Test Dummies Have to Do With Neuropathy Treatment
The HIV neuropathy field is abuzz over news that the pain treatment Lyrica (pregabalin) appears largely ineffective. Blogger Dave R. breaks down what this means -- and what other treatment options are available.


More Headlines on HIV Treatment & Health Issues:

Anonymous on "Me and My HIV Horse-Sized Pill Before Bed"

"We do not need more fear about HIV. The current fearmongering about the virus is unfocused and thus ineffective. For fear to be effective, it must be considered relevant to one's behaviors. I can watch ads for seat belt safety all day, but if I don't think I'll ever get into an accident, I won't wear them. We need a more realistic understanding of how people come to be HIV positive, and a rehash that it is expensive and sucky."

Read the rest of this comment and join the discussion on this article!

AIDS 2012: The Grassroots Guide to the Conference

Want to participate in some of the events at the massive upcoming International AIDS Conference in Washington, D.C. -- but concerned you can't afford it? Think again: Candace Y.A. Montague offers up a list of no- and low-cost activities in and around the conference.



More HIV News & Policy Headlines:

Join us throughout June as we celebrate everything the LGBT community has achieved -- and acknowledge the walls we have yet to break down. Check out these resources: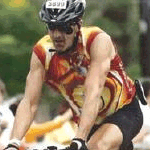 Going the Distance: How I "Live Strong" With HIV and Hemophilia

"As anyone who has tested positive for HIV knows, the diagnosis brings a great deal of uncertainty into our lives," writes guest columnist Barry Haarde. "I have ... found solace and inspiration in an unlikely area for someone with hemophilia: bicycle racing!"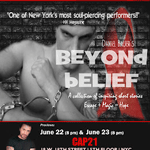 Beyond Belief: HIV-Positive Escape Artist Returns to Stage for Pride Weekend
"I believe ... I am the only openly gay, HIV-positive escape artist and magician," Daniel Bauer writes. "My difference is I am challenging my own physical and mental capabilities and putting it all out there with Beyond Belief," a daring performance in New York City on June 22 and 23.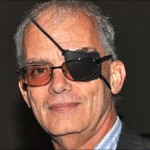 Previewing AIDS 2012: Governing Committee Member Marcus Day
Marcus Day, director of the Caribbean Drug Abuse Research Institute, speaks with Black AIDS Institute about what he believes needs to happen to end HIV/AIDS; what he's looking forward to at next month's International AIDS Conference; and why it's important for African Americans to attend.


More Opinions & Perspectives:

Detail from:
"Aluminum Foil," 1985
Jimmy DeSana

Visit the June 2012 Visual AIDS Web Gallery to view our latest collection of art by HIV-positive artists! This month's gallery, "Maybe I'm heading into another change. I hope so," is curated by Matthias Herrmann.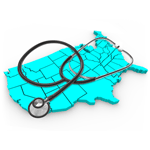 U.S. HIV/AIDS State Fact Sheets

The good folks at AIDS United have compiled an excellent, state-by-state rundown of HIV/AIDS cases in the U.S., demographic trends and funding for services. For a quick snapshot of the state of HIV/AIDS care in your state, this resource is hard to beat.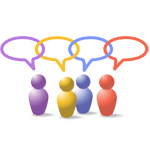 Disclosure and HIV
"Sharing your HIV status can help with the stresses of living with HIV. But whom to tell and how to tell them can be complicated and difficult decisions," according to the Well Project. Use this overview to help you consider how best to move forward.