How Is the "Berlin Patient" Doing?
Dear Nelson Vergel: I've read some of your posts about "Berlin Patient" Timothy Brown, the guy who was cured of HIV. I was shocked to find out he's been struggling here in the United States since moving back here from Germany. How is he doing now? What's he been up to? How is his health? Is there anything the community can do to help him out?

Nelson Vergel responds in the "Nutrition and Exercise" forum
How Can I Support My Partner, and Hold Onto My Own Faith and Hope?
I met my fiancé last year, right before he went into a coma, and that's how I found out he's HIV positive. It's been a challenging year but we've made it through. However, we recently found out he needs to start taking HIV meds as soon as possible. I don't know how we're going to afford the meds, and my fiancé's afraid he might lose his job if he can't handle the side effects. I just ask God to make me stronger in this new challenge. How can I support him on this new path with meds? How can I stop crying all the time and thinking, "Why me?"

Rev. Todd A. Brown responds in the "Spiritual Support and HIV" forum
I Think I Was Fired for Being HIV Positive: What Can I Do?
I was hired by a local firm last July 12. On September 1 the owner's wife, who is the bookkeeper, gave me a health insurance form to complete, which led me to believe that I'd be with the company long term. On September 3 I was terminated from the company. The reason given by the company owner was that I was not a good match. During my tenure with the company I never received any disciplinary action of any sort. I think owners of the firm saw what I put on my health insurance forms and decided to terminate my employment. Can you help?

Christa Douaihy, Esq., responds in the "Legal Issues and HIV" forum



Should I Help Others Get Low-Cost Meds From Overseas?
I have friends who go back and forth to India all the time. They provide me with Viraday, a generic form of Atripla (efavirenz/tenofovir/TFC) made in India, which is working perfectly for me. If others want information on this, I would assist. Is that legal? Can I get in trouble for helping others access a source of lower-cost meds?

Jacques Chambers, C.L.U., responds in the "Workplace and Insurance Issues" forum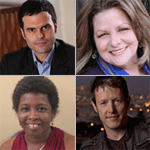 It's easy for someone to tell you, "Just take all your meds, and you'll be fine." But the challenge of taking HIV meds every single day, and the obstacles that life throws in your way, can make adherence a lot tougher in real life than it might seem on paper. Check out some invaluable advice on adhering to meds from HIV experts and people living with HIV.

You can read first-person stories, watch videos and get more information and advice on adherence in TheBody.com's Resource Center on Keeping Up With Your HIV Meds!

Could Liposuction Work in Combating Belly Fat Gain?
I've been HIV positive for five years. I take Norvir (ritonavir), Reyataz (atazanavir) and Truvada (tenofovir/FTC) and my CD4 count has always been over 600. However, I've recently developed a round belly. I've exercised and watched my food intake to control it, but it's still there. I was thinking of getting liposuction but I wonder, if I get this done, if the problem will come back. Do you know if liposuction would work, or is this a losing battle?

Keith Henry, M.D., responds in the "Managing Side Effects of HIV Treatment" forum
Tried Meth Once: Will It Ruin My Chance to Do Well on HIV Meds?
I take Isentress (raltegravir) and Truvada (tenofovir/FTC). I've used meth once since being on HIV meds and will never use again! I've been on meds for a year and a half, my viral load has been undetectable since three weeks after starting meds, and my last CD4 count was 964. What can I expect from my next lab results in three months? Could meth have seriously affected my body's ability to control the virus?

Nelson Vergel responds in the "Aging With HIV" forum



Which Meds Are Best for Primary Infection?
I was very recently infected with HIV, so I'm still experiencing primary sickness. What treatments would you recommend to someone in this early stage of HIV infection?

Benjamin Young, M.D., Ph.D., responds in the "Choosing Your Meds" forum


More Questions About HIV/AIDS Treatment:

Are Shock Treatments My Best Option for Treating Severe Depression?
I was wondering if you or anyone you know has tried electroconvulsive therapy (ECT) for their depression. I have clinical depression and OCD (obsessive compulsive disorder). I've tried every antidepressant and had to be pulled off due to side effects or for it just not working. I spend every minute just trying to hang on so I don't commit suicide. My family and friends do not understand; it does not help for people to tell you to just take your meds because they don't want to listen to you. What can I do?

David Fawcett, Ph.D., L.C.S.W., responds in the "Mental Health and HIV" forum



Is Different Dosing Normal for People With HIV and Kidney Problems?
I have a friend that has kidney problems; for that reason his doctor changed his Epzicom (abacavir/3TC, Kivexa) dose to Epivir (lamivudine, 3TC) and Ziagen (abacavir) in an oral solution once a day. Is it appropriate to change from the standard doses of HIV meds for people with kidney dysfunction?

Benjamin Young, M.D., Ph.D., responds in the "Choosing Your Meds" forum
Seroconverted and Scared: Will My CD4 Count Jump Back Up?
(A recent post from the "I Just Tested Positive" board)

I just tested positive on the 10th of June. I am yet to be advised of my viral load, but my CD4 count is 334 and 29%. … I am petrified. I am getting tested again next Saturday. I was very sick with seroconversion and I am trying to comfort myself with the fact that my CD4 count will jump back up again now that I am over my illness. Can anyone offer me words of encouragement? -- Richardph1234

Click here to join this discussion, or to start your own!

To do this, you'll need to register with TheBody.com's bulletin boards if you're a new user. Registration is quick and anonymous (all you need is an e-mail address) -- click here to get started!
Is There a Reason I'm Doing So Well?
I was given an HIV-positive diagnosis in 2004. They told me I'd be dead in five years. Now I still have an undetectable viral load and my CD4 count is around 750, and I've never taken HIV meds. Is that normal? What do you think is going on?

Joseph P. McGowan, M.D., F.A.C.P., responds in the "Choosing Your Meds" forum
Can I Transmit Inactive Hepatitis B?
Since there's no virus to be found in my blood, can i infect other people? How many years will it take for me to become HbsAg negative, if that can happen?

Barbara McGovern, M.D., responds in the "Hepatitis and HIV Coinfection" forum



Can My Daughter Safely Play With an HIV-Positive Kid?
My daughter is in grade school and I recently found out that a friend of hers is HIV positive. The girls do many things together including sleepovers, summer camp, swimming and sports. I've discussed with my daughter that if she is bleeding or her friend is bleeding, they shouldn't be in contact with each other's blood. Still, though, I don't want anything to endanger her. Am I worrying needlessly? Is there anything else I need to be concerned with? Should I discuss anything else with my daughter to ensure she is safe?

Richard Cordova responds in the "Safe Sex and HIV Prevention" forum