Part Two of a Two-Part Series Exploring Perspectives on Transgender Health Access and Advocacy
Transgender and gender non-conforming people face discrimination and harassment in virtually all realms of society. The stories of hate crimes against trans-identified individuals that make it into mainstream media only scratch the surface of heinous rates of violence directed toward this community. That level of trauma creates a barrier to getting through the door of a health care facility and accessing care.
Lesbian/gay/bisexual/transgender (LGBT) and women's community organizations should ideally be safe spaces for trans people who come seeking services -- and supportive spaces for the trans-identified people who work there. However, the experiences of many trans individuals and advocates show that, even within community organizations, this has historically not always been the case.
What could organizations be doing, or doing better, to create an environment that welcomes transgender community members as clients as well as potential employees? In this two-part roundtable, I spoke with three powerful transgender community health advocates to get to the bottom of these questions.
Participating in this discussion are: Devarah "Dee" Borrego, Boston-based activist, writer, speaker, and founding member of the U.S. Positive Women's Network; Danielle Castro, community mobilization specialist at the Center of Excellence for Transgender Health in San Francisco, Calif.; and Tei Okamoto, Trans* Health Clinic program manager at APICHA Community Health Center in New York City.
This is part two of a two-part discussion. Read part one of the discussion, in which we discuss barriers that transgender people face in accessing health care.
Olivia Ford: In my experience and in that of many people I've spoken to, and perhaps in your experiences as well, transgender people are more often associated with the LGBT community -- obviously, the T in LGBT -- as far as advocacy is concerned; and it would appear that the experiences and concerns of trans women are less often addressed in the context of "traditional" women's organizations. I wonder if you'd talk a little bit about your experience, Dee -- as a founding member of the U.S. Positive Women's Network (PWN), and having being involved in other ways in women-centered advocacy. Have you found these women-centered organizations to be trans inclusive? Have you found organizations to be receptive, in an explicit way, to encompassing the experiences of trans women in their work?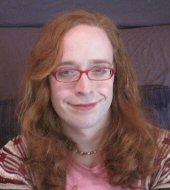 Devarah "Dee" Borrego
Devarah "Dee" Borrego: In general, I've found that a lot of the women-centered organizations that I've been involved with, thankfully, have been very inclusive and very welcoming. As you mentioned, I was a founding member of PWN. They have just been a fantastically welcoming organization from the get-go. They've been very proactive about recruiting and encouraging HIV-positive trans women from across the nation to be involved in their organization. They have some really amazing women and trans women. It seems like they are one of the groups out there that really get it, and understand that trans women are women. It was very firmly established when I was at PWN's convening that this is one of our core beliefs as an organization.
I also recently attended a summit that was hosted by the Center for Health and Gender Equity (CHANGE), in Washington, D.C., to address global health disparities, especially for women. I found them to be another organization that's really open to working with HIV-positive women, and HIV-positive trans women.
I know my experiences are not universal. I'm certainly aware there are organizations -- and I don't want to say "factions," but I can't think of a better word -- within women's health movements that are not as forward thinking or inclusive, in understanding that even though trans women may have had slightly different life experiences than women who have been recognized as female since birth and continue to identify as women, the overarching experiences that we have as women are the same.
I personally have been fortunate to work with organizations like PWN and CHANGE. I wish that more organizations, within the queer community and beyond, would be as open-minded.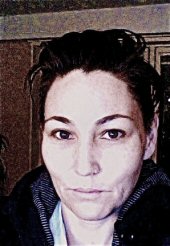 Tei Okamoto
Tei Okamoto: I think it's crucial for us to be in touch with these large entities -- national organizations, like Planned Parenthood -- to encourage them to be more trans inclusive, to get them to reexamine their policies, and to reexamine their feminism. In the activist world we throw around talk of the second wave and third wave of feminism; who's on the fifth wave?
In April the National Center for Transgender Equality just came out with a fact sheet called Transgender Sexual and Reproductive Health: Unmet Needs and Barriers to Care. That would be one resource I would recommend that organizations examine as they reevaluate their policies: What are their barriers to reaching out and meeting the needs of trans women?
Olivia Ford: Switching gears to LGBT organizations: As I mentioned earlier, people of trans experience are often associated with the LGBT community, but even our LGBT community organizations, whether they be large nationwide networks, health care providers or small community-based groups, are often lacking in their inclusion of transgender-inclusinve programming and even staffing of their organizations. Do any of you have recommendations for organizations within the LGBT community to fulfill what is, often, their implied goal of being safe places for folks of trans experience to get care and find community?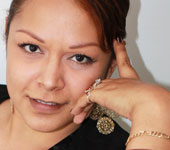 Danielle Castro
Danielle Castro: It's really difficult to be part of a non-accepting community, as part of the LGBT community. Oftentimes the T is just left off. I think that LGBT organizations tend to market themselves like they are providing trans services; but then, when you go to an agency, they have nothing for trans people. Community organizations really need to be accountable to that T.
To me, it's important for an organization to have trans representation within its advisory board, and also staff that are trans identified and can provide that face for the community. It's been a long battle. Obviously, there are LGBT organizations that are accepting of people of trans experience. I'm just talking about the ones that, historically, haven't been.
It's critical that we unite as a community. I feel like we in the trans community are part of this larger umbrella, and we're fighting a battle for equal rights.
Also, I feel that, oftentimes, the B, for bisexual, in LGBT is left off as well. I think there needs to be more equality around that.
Part of the historic struggle, from what I've seen has been that there are women involved in feminist movement, and are part of the lesbian community and identify with that community. Sometimes trans people realize that they are trans after living their lives as however else they identified. But if they're biologically born women that identified as lesbian that then realize they are, in fact, trans, and they transition from female to male, it's like there's been a betrayal. You're no longer part of the feminist movement. You're joining the other side. There's a misconception around that, I think, that perpetuates that idea of separation. I wish that there were more work being done around that.
Also, on the other hand (I'm being so binary based!): As a trans woman, I was part of the gay community, involved with gay and bisexual men a lot. Now that I identify as trans, I feel kind of a separation from that community, as well. I have different interests.
"I think it's crucial for us to be in touch with these large entities -- national organizations, like Planned Parenthood -- to encourage them to be more trans inclusive, to get them to reexamine their policies, and to reexamine their feminism." -- Tei Okamoto
Discrimination does exist within the community. It creates a division. I think we need to work harder together to mend those gaps. When organizations like the Human Rights Campaign (HRC), make their blunders -- as HRC did back when it refused to move forward with including protection on the basis of gender identity as part of the proposed Employment Non-Discrimination Act (ENDA) -- it just feels like a slap in the face. That doesn't help. As of yet, I still haven't heard any kind of public apology.
I do have to say that I really appreciate that HRC exists, and that they are very powerful organization with a lot of resources. But it's actions like this that really help perpetuate this infighting, as it were, in the community.
Tei Okamoto: Going back to our discussion about health insurance: Often, if given the opportunity, employers will exclude trans health care from their coverage; I think it's incredibly important that LGB organizations, particularly those that are really making an effort to include the T, and people of trans experience, be made aware that sometimes they need to actually put riders within the insurance they purchase for their employees, so that when they hire trans people, trans people can have appropriate health care.
I think it's crucial that we go beyond good intentions and, if we're to move forward with the insurance conversation on a larger scale, first address the "lowest hanging fruit," which would be LGBT organizations, and ask them: How many of you are offering health insurance that provides for adequate care for trans employees? How many of you have riders within your insurance that include trans health care?