Part One of a Two-Part Series Exploring Perspectives on Transgender Health Access and Advocacy
Transgender and gender non-conforming people face discrimination and harassment in virtually all realms of society. The stories of hate crimes against trans-identified individuals that make it into mainstream media only scratch the surface of heinous rates of violence directed toward this community. That level of trauma creates a barrier to getting through the door of a health care facility and accessing care.
Even when trans people manage to reach out for health care, they often find more harassment waiting for them. The National Transgender Discrimination Survey found that nearly a quarter of those surveyed had been discriminated against in a doctor's office or hospital, and half of respondents had to teach their providers about transgender care.
What factors keep health institutions from being the safe spaces they should be for trans people to receive care? And what can providers do right now to bring awareness of trans issues into their own practices? In this two-part roundtable, I spoke with three powerful transgender community health advocates to get to the bottom of these questions -- and get their recommendations on resources for health care workers.
Participating in this discussion are: Devarah "Dee" Borrego, Boston-based activist, writer, speaker, and founding member of the U.S. Positive Women's Network; Danielle Castro, community mobilization specialist at the Center of Excellence for Transgender Health in San Francisco, Calif.; and Tei Okamoto, Trans* Health Clinic program manager at APICHA Community Health Center in New York City.
This is part one of a two-part discussion. Read part two of the discussion, in which we discuss what lesbian, gay, bisexual and transgender (LGBT) and women's organizations can do to truly be more inclusive of trans community members.
Olivia Ford: From what you've observed in your work and your advocacy, and in your lives in general, what are some factors that render transgender people particularly vulnerable to becoming HIV positive?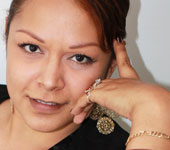 Danielle Castro
Danielle Castro: Looking at the level of discrimination and stigma that exists within the community outside the HIV prevention field, and looking at the level of hate crime that's happening toward mostly trans women, it's just really sobering; it's devastating. All of that violence and internalized discrimination and transphobia really set us up for a challenging road. That's one of the social determinants that can lead to risky behaviors around contracting HIV: If my self-esteem is not high, I'm less likely to take care of my body. Or, if it's not high but somewhat OK, I'm more likely to take care of my body.
A lot of trans people don't have access to health care services. We don't have access to employment. We don't have access to so many different services that other populations do. So that leads us to making risky decisions in our lives. Trans people sometimes have an innate battle with affirming our gender. This isn't about all trans people; looking outside just the trans women spectrum, some people don't have issues with gender affirmation. Some people are fine and identify as gender queer.
But I think that in trying to affirm our genders, and also in trying to survive and have an income, we may turn to the sex work industry. The johns or the tricks will usually reinforce that we're beautiful women. We are worth their time. That leads to a false sense of self-esteem. But that's something that we normally don't get.
The other piece is that employers discriminate. Although there are great strides that have been made in protecting trans people against discrimination, employers still discriminate. And if someone doesn't necessarily pass as their gender identity, or they look to be outside of the employer's heteronormative standards, they usually aren't provided with a job, even if the person is overly qualified. So survival sex work is another way to make that money and be able to survive. So that definitely leads to an increased HIV prevalence in the community.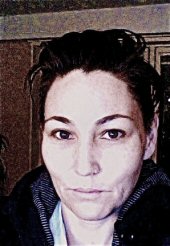 Tei Okamoto
Tei Okamoto: I just want to note that I'm going to use the term trans, and that that is referring to people of trans experience: gender queer; gender variant; gender nonconforming. I want to piggyback on what Danielle just said about barriers to care, and receiving messages of being seen as worthy or not worthy of being cared for: The systems, our so-called safety nets, like the Human Resources Administration, that are set in place to actually protect those that are most vulnerable -- that are in periods of poverty or poor health conditions, the places you need to go to access help for housing, medical care, legal intervention for things like domestic violence or hate crimes -- are the very systems that create violence against those that are accessing care. Author and activist Dean Spade, in his recent book Normal Life, calls this "administrative violence." Those are huge barriers that leave trans people very open to all kinds of vulnerabilities, one of which being HIV.
Danielle Castro: Looking at health care: Health insurance is difficult to come by if you're not employed. Also, it's really expensive. Oftentimes we're denied health care services outright, or we've had negative experiences that have impacted us to the point where we don't want to go for preventative care, even if there are community clinics offering free services.
The lack of cultural competency, with providers just knowing how to work with trans people, really puts up additional barriers for us as far as seeking preventative care, and getting tested for HIV and other STDs, that don't exist for other populations.
Access to gender affirmation through medical interventions like hormones or gender-confirmation surgery: Those don't exist a lot in community clinics. And so we're left with having to find other ways to affirm our genders, which can lead to survival sex work, and also influences the decisions we make about taking care of ourselves.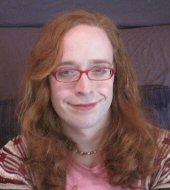 Devarah "Dee" Borrego
Devarah "Dee" Borrego: Some other social determinants that affect transgender people and our relationship with HIV have to do with ableism around disability, particularly with mental health issues. There are many people in our community who are not only dealing with HIV, but also dealing with homelessness and mental health challenges. I think that that plays a role in vulnerability to HIV, as well.
Also, given the general poor economic climate, the difficulties for anyone right now in finding a job make transgender people especially vulnerable, because of additional discrimination in employment.
There's also, in my opinion, a general lack of education within the trans community. I think there are a lot of members of our community who are not afforded, for many reasons, including all of what we're talking about now, opportunities for education. I think under-education really prevents many of us from being able to go out for jobs, or to be qualified for working in higher fields than we might otherwise be able to.
"When there's so much ignorance and stigma around being transgender among the general population, I feel that there's complicity to allow us to be second-class citizens. It doesn't seem to the general population that there's anything wrong with treating us differently."
-- Devarah "Dee" Borrego
Regarding drug use, and drug abuse, within the community: Whether it's around having been a sex worker, or just dealing with being transgender, I think these factors can lead to higher instances of drug use, and higher consequences of use.
Also, when there's so much ignorance and stigma around being transgender among the general population, I feel that there's complicity to allow us to be second-class citizens. It doesn't seem to the general population that there's anything wrong with treating us differently.
Danielle Castro: I wanted to point out something that's relevant to the conversation around HIV: When we're talking about HIV, I just want to make it clear that we're looking primarily a population of trans women of color.
All of the data that have been looked at around HIV prevalence in the trans community are finding the highest HIV infection rates among trans women of color. The data collection systems are still based in the gender binary, and that does have some limitations to it. But a 2008 analysis of studies of HIV prevalence in trans populations found that over 50 percent of trans African-American women are infected with HIV. That leaves a lot of the rest of the community feeling somewhat left out of the funding opportunities and programs that do exist to address these issues for trans women, and even still, these programs are limited.