At a Congressional Briefing in Washington DC in May 23, the panelists were asked to predict what headlines would come out of the International AIDS Conference (IAC) in July regarding HIV prevention. All agreed that a great deal of attention would be focused on on PrEP (pre-exposure prophylaxis) and TasP (Treatment as Prevention) -- the two big "break-throughs" that showed that ARVs can be used to prevent HIV transmission, as well as to treat HIV infection -- as well as combination prevention.
Dazon Dixon Diallo was the only panelist to suggest that rising attention to women's HIV prevention needs might also be a headline. She was also the only woman, and the only person of color, among the five people seated at the table. Coincidence?
PrEP and TasP are, indeed, likely to dominate conference coverage. The media likes easily communicated, simple messages supported by easily understood data. PrEP provided that last year with study results showing that people who took PrEP regularly (at least 90% of the time or more) were up to 73% less likely to acquire HIV than those who did not.
Even more impressive was the results of the HPTN 052 trial which showed that people living with HIV were 95% less likely to transmit HIV to their sexual partners if they took ARVs consistently. This "Treatment as Prevention" approach triggered a White House announcement on World AIDS Day 2011 that we would see "the beginning of the end of AIDS" by 2015.
HPTN 052 caught the media's imagination because it allows us to dream that all we have to do is make sure that everyone gets tested for HIV regularly, that all those who are HIV positive start taking ARVs immediately, and that the take them daily with no interruptions for the rest of their lives. Then almost no one will transmit HIV to anyone else and we can end the epidemic. It is an appealing model -- easily explained and grounded in compelling statistics (who doesn't want 96% effectiveness?).
Back in reality, however, we will also see discussion of the third and most complex of the headliner topics -- combination prevention. Everyone talks about needing many tools in the prevention toolbox like microbicides, PrEP, TasP, circumcision, etc. But real combination prevention also requires approaches that modify the structural factors that generate high HIV risk (like poverty, stigma, gender-based violence, poor education, etc.) Evidence that structural change can, in fact, reduce HIV risk is scarce (because so little has been invested in research to evaluate it) and seldom clear-cut (since so many factors tend to impact ion people's behaviors). But it does exist and this may be the most exciting prevention data to look for at the conference.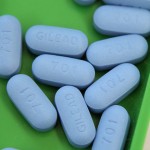 Civil society pressure on the conference organizing committee has resulted in a somewhat more diverse array of plenary speakers that has been seen at previous IACs, some of whom will be addressing these vital structural issues. The July 25 plenary on prevention, for example, will include Linda Scruggs, speaking as a U.S. woman living with HIV, and Geeta Rao Gupta, who delivered a landmark speech on gender and HIV at the 2000 IAC and who will, again, be talking about what works for women and girls. Cheryl Overs, a noted sex workers rights advocate from Australia, will talk at the July 27 plenary on "HIV Epidemics amongst Key Affected Populations (Public Health, Human Rights and Harm Reduction)". So be sure to get to the plenaries!
Structural issues are important because people make their HIV prevention decisions in the context of their lives, their culture, their priorities, and the alternatives available to them. Dr. Gupta (the July 27 speaker mentioned above) wrote in 2008 that "one of the most important justifications for an increased use of structural approaches is to avoid past failures in oversimplified, individually oriented behavioural interventions across diverse populations." Amen to that!
So, if you are preparing to attend the IAC and are interested in prevention, I encourage you to focus not only on track C sessions (on Prevention) but also on tracks D (Social Science & Human Rights) and E (Implementation -- which means figuring out how to get people using the new prevention and treatment tools when they are available). I suggest that you look for sessions with words like "structural", "rights", "behavior" and "implementation" in the title. These are the sessions likely to focus on the real world challenges of paying for, getting access to, and using the prevention tools that are being developed. We're all looking forward to the end of AIDS. But simple, fantasy-based headlines aren't going to tell us how to get there.