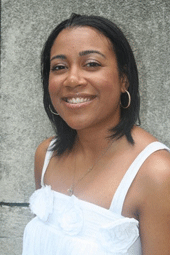 Kellee Terrell, News Editor for TheBody.com
Last week for BET.com, I wrote a pretty straightforward piece about a recent Brown University study that explored ways that African-American churches in Philadelphia are engaging their congregations in talking about HIV/AIDS. The researchers interviewed 38 influential church leaders in Philadelphia to see which methods work in terms of churches engaging their congregations about HIV/AIDS; obstacles that stand in the way of doing this work; and the feedback (both positive and negative) they have gotten over time.
In the piece, I discussed the study's findings:
The interviews revealed some serious concerns that faith leaders have had when doing AIDS outreach in their churches. While some reported that their congregations found sermons about HIV/AIDS to be inspiring and progressive, other congregations were angered. Pastors were worried that people would leave the church, and tithes would be lost. Other concerns were the difficulties of talking about HIV and still preaching abstinence.

But what they found that worked for churches was instead of focusing HIV/AIDS on sex and sexual behavior, the messages that seemed to resonate were ones that were about HIV testing, treatment and social justice, a strategy that doesn't contradict their religious teachings. And testing and treatment are very important given that the more people living with HIV/AIDS who are on treatment are less likely to transmit the disease to someone else.
Citing some past successes of black churches over the past year in doing numerous HIV/AIDS campaigns, the study's lead author, Dr. Amy Nunn, M.S., Sc.D., told me, "There has always been this great cynicism in engaging black clergy, and this report shows that it isn't impossible if we do it in a way that resonates with those faith leaders and meets them where they are."
It was very encouraging to hear that different churches were rallying together to urge members of their congregations to get tested and seek treatment if they test positive. I was also especially geeked to hear about the church discussing this epidemic as a social justice issue, too -- a message that has yet to really make headway here in the U.S.
And given the influence that black churches have historically had in their communities -- they were often the only social institution that the community could rely on -- this could be one step in the right direction for those who rely on the church for guidance and information.
And while I wrote about the study with very little critique, I want to be clear that something didn't sit right with me about what was being said. How can you have productive conversations about the HIV/AIDS epidemic and skip over sexual behaviors, safer sex and sexual orientation?
When I asked Nunn the same question, she told me that it wasn't all that surprising to find that churches didn't want to talk about sexuality or behavioral interventions. But that didn't mean they couldn't be engaged in doing AIDS work, especially since behavioral interventions have had little success in the public health realm.
"If you think how we have [used] money historically, it's about condom use and changing the behavior use and those haven't been helpful in reducing disparities, and HIV infections," she said. "The most effective tools we have now [are] testing and getting people to adhere to medication."
Yes, I agree that behavioral interventions alone may not have garnered the decline in infections we might have hoped for, but perhaps that's less about personal negligence and the lack of conversations about HIV and more about something systematic and structural. First, the more testing campaigns we have targeting higher-risk populations, the more we are going to see an increase in positive results. Second, it's important to look at the mounting data that shows connections between unsafe sex and gender inequality, history of past trauma, homelessness and poverty, just to name a few. So to lessen those gaps, we need to look beyond behavioral interventions, testing and treatment.
But to abandon a conversation about the "uncomfortable" stuff -- sex, fluids, needles, sexuality, gays, anal sex, etc. -- seems to be a missed opportunity to educate people, and allows for all churches to dance around the issue and continue to get away with "bad behavior." And no, I am not saying that all African-American churches or heterosexual black people are homophobic, because that just isn't true; there are plenty of people and churches who don't co-sign onto that nonsense. On top of that, homophobia is an issue that people suffer from regardless of race and ethnicity.
But I am also not going to downplay the history of homophobia in the black church, either.
Undeniably, this epidemic is a public health crisis, even though not everyone views it the same way. Some churches have used their interpretation of the Bible to preach that AIDS is a consequence of being immoral and not following God's rules. And because of that, too many churches over the past 30 years have sat back and been silent while members of their congregations died.
If churches are tackling HIV but refusing to get into the nitty-gritty, my biggest fear is that the stigma associated with all of that won't get addressed. And therefore this disease will continue to get categorized as something that those "bad" people get and not something that happens to "righteous" married people.
So what happens when a church member tests positive and discloses to the congregation in hopes of emotional and spiritual support? Will he or she be greeted with open arms or be rejected? Will this person be told, "I love the sinner, but hate the sin"? Better yet, given the lack of knowledge about HIV basics and the uptick of HIV criminalization laws in the U.S., will people not want to sit next to or hug and kiss this person because they are worried that HIV is transmitted through casual contact?
Maybe the church isn't the problem; maybe it's me. Maybe I'm too "all or nothing." Maybe I'm asking these institutions to be at a place where they just aren't at yet, or asking them to do a type of work that isn't their job to do and goes against what they believe. Whatever the case, while some of my colleagues can embrace these findings, call me stubborn -- I'm just not there yet.
Kellee Terrell is the former news editor for TheBody.com and TheBodyPRO.com.
Follow Kellee on Twitter: @kelleent.
Copyright © 2012 Remedy Health Media, LLC. All rights reserved.